At VMware Explore, in-person and virtual attendees were presented with various new product announcements and software enhancements. As attendees, we were lucky enough to witness it all. In addition, many vendor partners showcased their products to those interested. A fascinating topic is the direction of edge computing by companies like VMware. One of the vendors we were particularly interested in was Dell Technologies, as they never fail to impress. We wanted to learn more about their plans and how their strategy would work with VMware at the edge.
At VMware Explore, in-person and virtual attendees were presented with various new product announcements and software enhancements. As attendees, we were lucky enough to witness it all. In addition, many vendor partners showcased their products to those interested. A fascinating topic is the direction of edge computing by companies like VMware. One of the vendors at Explore we were particularly interested in was Dell Technologies, as they never fail to impress.
Below is a summary of what we learned from talking to Dell at Explore and then from a blog Alison Biers wrote a few days after Explore that further articulates Dell's vision and strategy for the edge and their NativeEdge software platform which we covered a few months ago.
StorageReview has been covering edge computing for years. In fact, we published a piece in July 2022 that covered the start of our edge inferencing journey. There's plenty of coverage on hardware, various vendors, and use cases if you are looking for more information.
Before getting into the details below is a quick primer on edge computing.
In simple terms, edge computing is a decentralized system that brings compute power closer to the action and where the data is generated.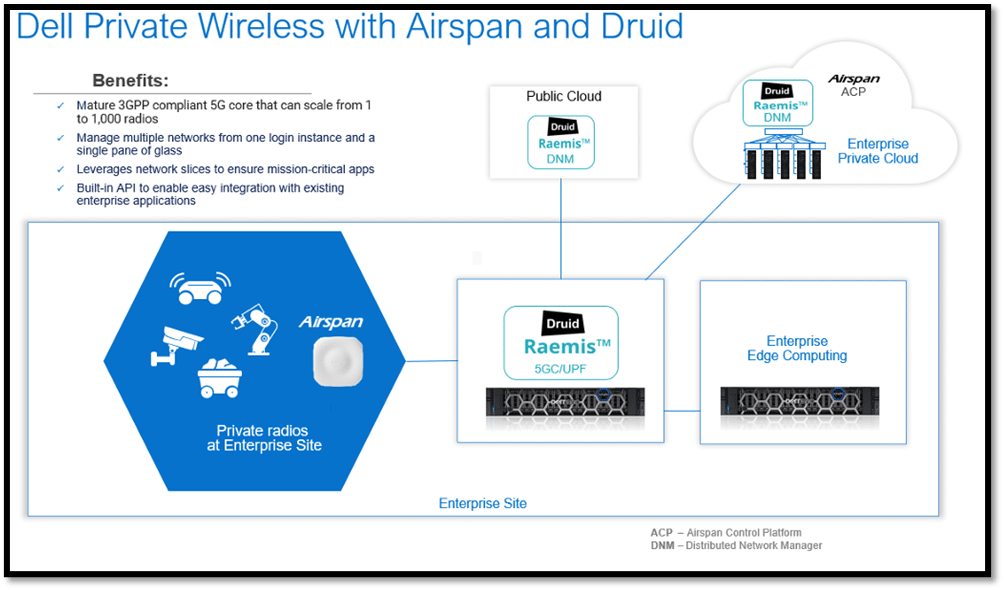 Edge Nodes
Edge architecture first appeared at the end of the 20th century when it delivered video and web content to users. By using localized content delivery, content providers could overcome latency issues and bandwidth constraints typical of the nascent internet. As the internet matured and became more sophisticated, it could perform real-time data aggregation and ad selection and insert that into internet-delivered content. Since then, edge computing has morphed in many ways and is now used in various use cases.
Instead of being composed of a monolithic, centralized data center-focused computing environment, edge computing nodes are connected via the network to central computing and a data repository housed in public or private clouds.
Edge nodes come in all sizes, from small (smaller than a pack of gum) inexpensive, low-powered devices such as ARM SOC-based devices with minimal memory and storage;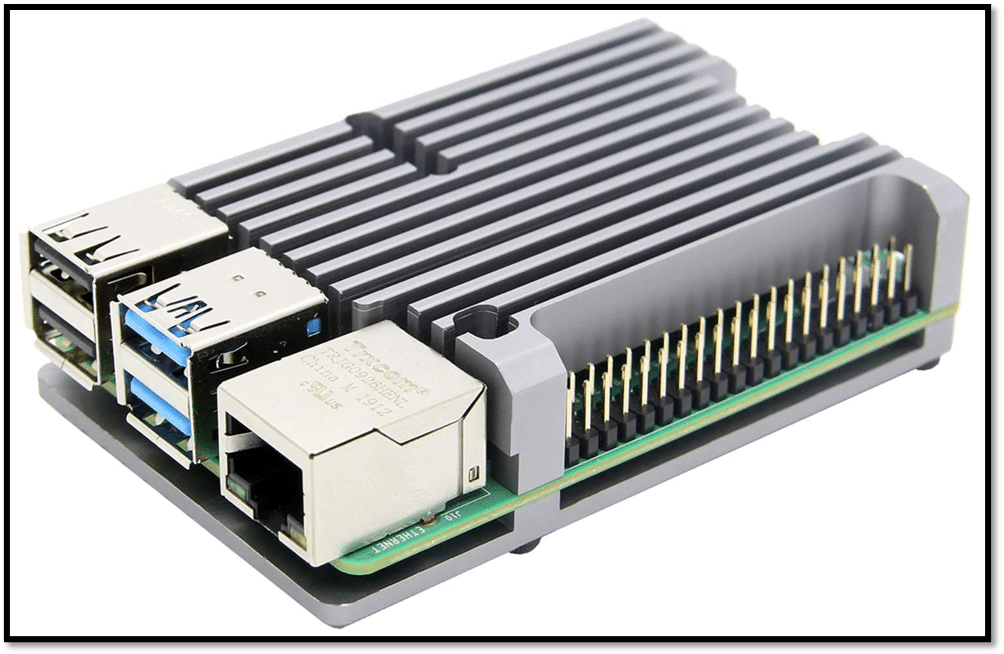 To quad-core X64 systems with a high-powered GPU, lots of RAM and storage.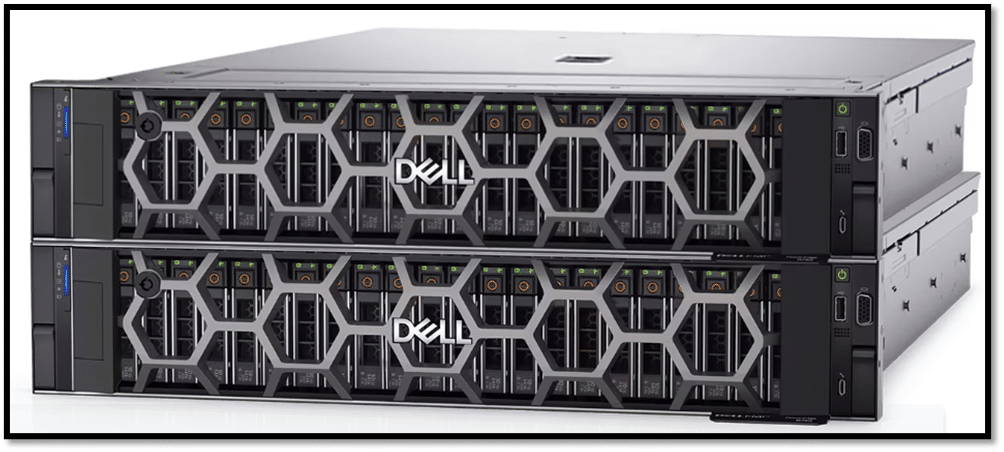 The use case dictates the size and power of edge nodes. A low-powered node may simply collect data, such as temperature or humidity, and perform one or more actions based on the localized data collected. That data can then be consolidated and returned to the cloud for storage and further analysis. Small nodes are not just confined to industrial applications; consumer devices such as smart watches, thermostats, and Internet of Things (IoT) appliances are considered edge devices.
The most common use of mid-size edge nodes is in retail environments as point-of-sale (PoS) devices. These can be registers at a check-out counter or handheld devices used in locations like boutique stores where sales associates can complete customer transactions almost anywhere there's connectivity.
Larger edge nodes, used for more sophisticated data processing, are found at the edge. AI is one of the most exciting and widely discussed use cases for edge deployment. This scheme performs the AI learning activity in the cloud, and the inference is done on the edge nodes. For local nodes to perform inferences quickly, they need a sufficient amount of RAM and a powerful GPU. These powerful nodes deliver the necessary performance when dealing with security issues and threat assessments.
Edge Networking
The networking between the edge nodes and the cloud is as varied as the size and types of nodes. Some implementations pass the information over common broadband circuits. Users without wired access can use 5G networks, while those who pass large amounts of data or extremely sensitive data may choose to use a dark-fiber private network or SD-WAN.
It was apparent at VMware Explore that Dell (and other hardware vendors) see a bright future on the edge and are prepared to offer the technology to make it a reality for their customers. Dell's edge solution web page features stories about how they helped Lowe's and Nature Fresh implement a successful edge strategy. At Explore, Dell showcased a complete line of edge-enabling devices, including servers, gateways, data storage, HCI, and networking devices, backed up by the personnel to explain usage and benefits.
Dell Edge Nodes
On the server side, they had PowerEdge XR Rugged Servers. These are designed for deployment in harsh environments because they can withstand dust, shock, extreme heat, and moisture. Servers like these are deployed by the military, energy exploration and extraction companies, telecom, and others needing edge nodes in the harshest environments. The PowerEdge XR server line is available in single-proc 1U units;
to 2U units with 48 x86 cores with six drives.
On display at the event was the PowerEdge XR4000 server. This is a 2U server with a short depth that supports up to four server sleds. It is designed for edge workloads with use cases that include virtual desktop integration (VDI), machine vision, video surveillance, vSAN/VM, point-of-sale, and data collection and compression. The XR4000 is powered by an Intel Xeon D processor with up to 20 cores; it has four DDR4 DIMM slots that support 256GB of RAM and up to 12 x M.2 NVMe for a total storage capacity of 45TB. Further, the XR4000 is being leveraged for VxRail configurations.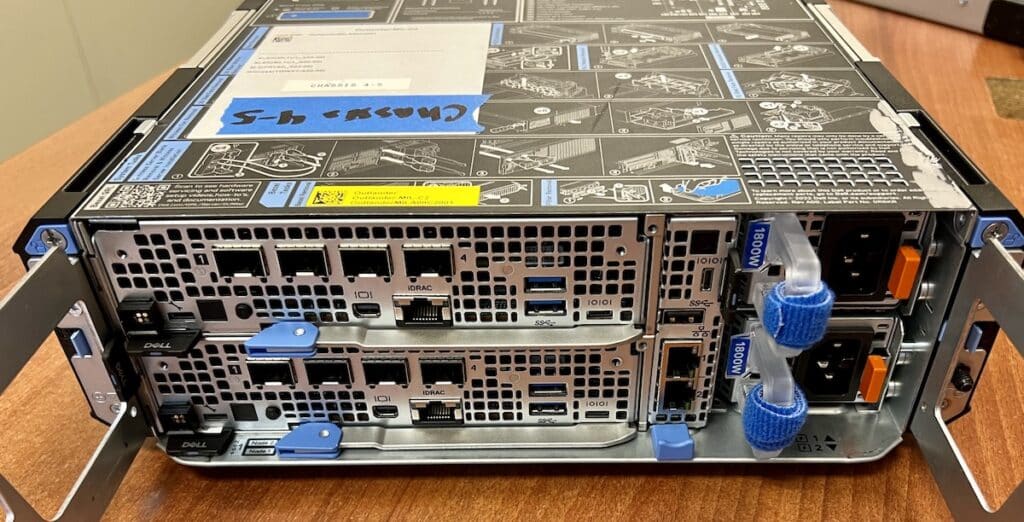 Dell Edge Networking
One technology that caught our attention was private 5G wireless, a relatively new entrant starting to make an impact on edge deployments. For this solution, Dell has partnered with Airspan and Druid, two leaders in this field. The solution includes all the necessary parts to make private wireless a reality, including Radio Access Network (RAN) hardware and software, 5G core, and operations/management elements.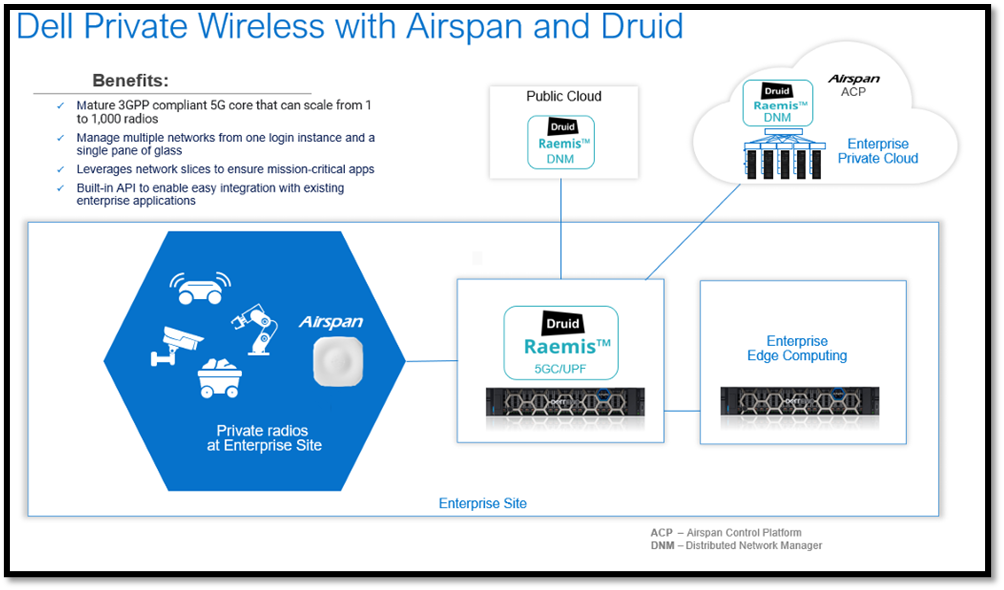 Dell Edge Gateways
Dell had the 5200 and 3200 gateway devices on display at Explore. Edge gateways act as a network entry point for edge nodes. They also provide network translation between networks that use different protocols. These are small form-factor devices.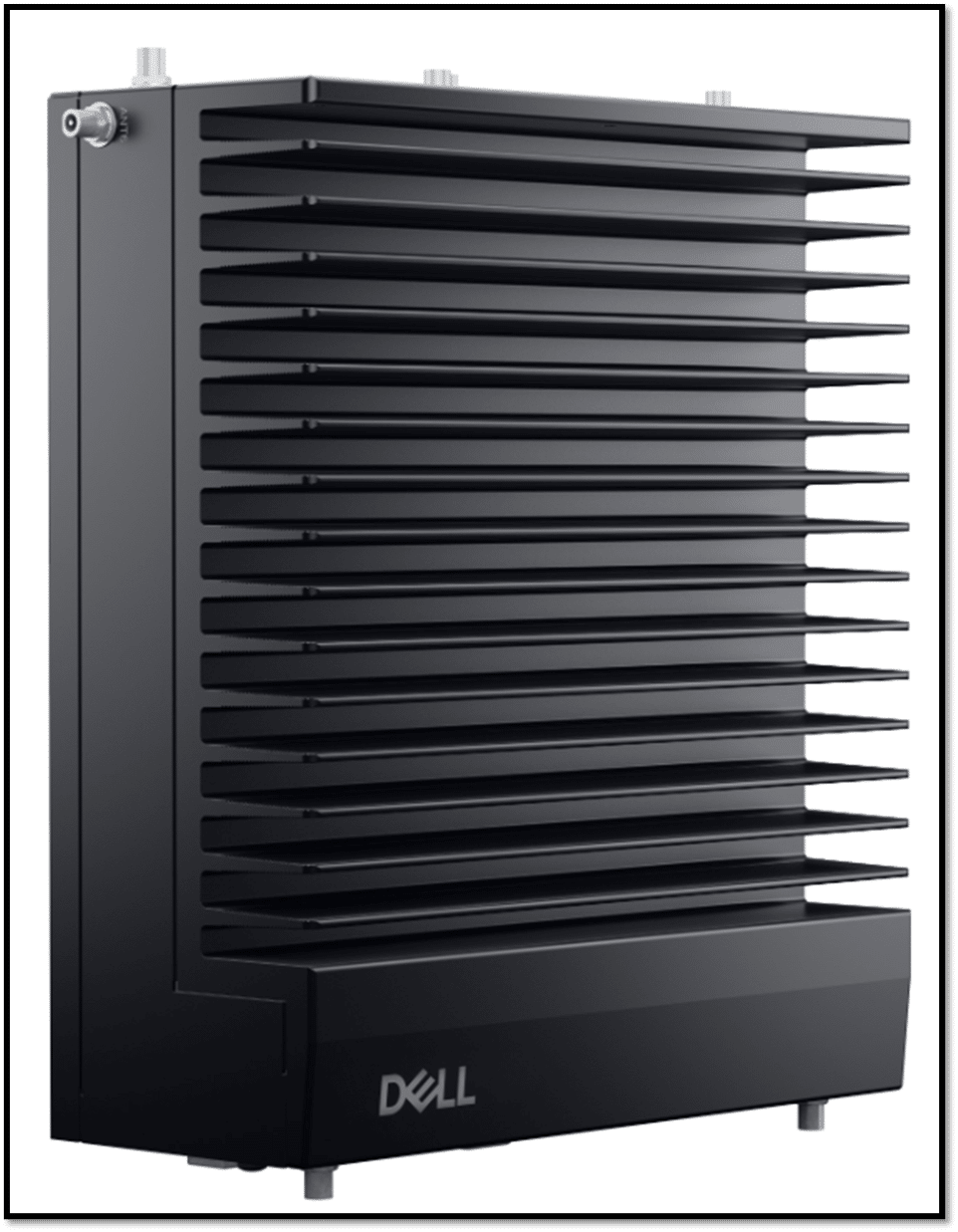 Dell NativeEdge
On August 29, shortly after Explore ended, Dell announced Dell NativeEdge had GA'ed. NativeEdge is a software platform, which was launched in October 2022 under the code name Project Frontier, that simplifies application orchestration and infrastructure management across hundreds, thousands, and even tens of thousands of edge devices and locations. This simplifies how customers deploy, manage, and secure their edge infrastructure and applications.
The Dell Native Edge dashboard lets administrators monitor their edge devices and manage them through their entire lifecycle.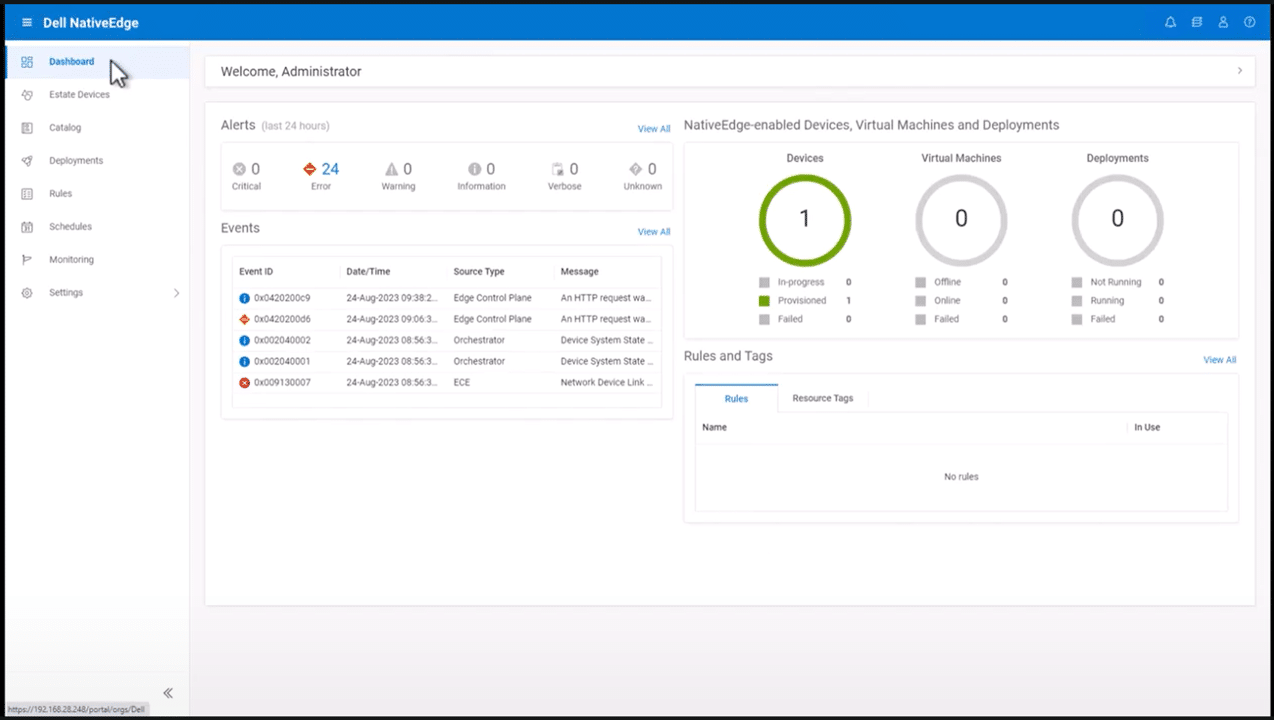 Dell has a long history of knowing that it can't supply its customers with all the tools that they need so they created an Edge Partner Certification Program which allows ISVs and other channel partners to work directly with Dell engineers in a dedicated lab environment. Partners can use this lab to test and optimize their software before Dell validates it and makes it available to their customers in the Dell NativeEdge application catalog.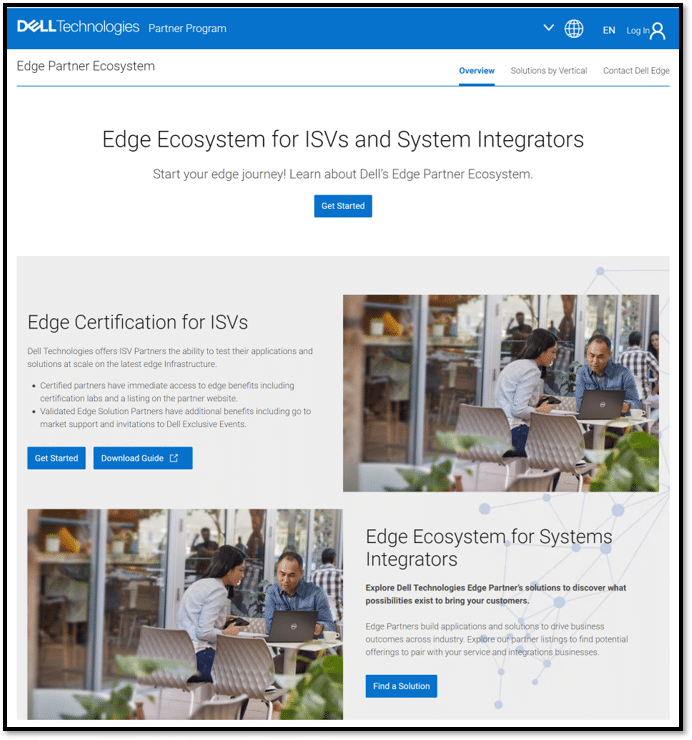 Atos, Bosch Global Software Technologies, and Eaton are already working with Dell to include their software in the application catalog for such diverse needs as Business Outcomes-as-a-service (BOaaS) solution, data collection and management on the manufacturing floor, and intelligent power management. Other companies working with Dell are Infront Systems, Involta, Telit Cinterion, and World Wide Technology.
At VMware Explore Tom Wallen did had an excellent VMTN session (Securely Scale Your Edge Operations With Dell NativeEdge) where he discussed some of the challenges around security at the edge. He covered how Dell can preconfigure and drop ship preconfigured devices and then verify the security of the device from the silicon to the software that was preinstalled and preconfigured on it. He further went on to give an example of how NativeEdge could save a company one million USD.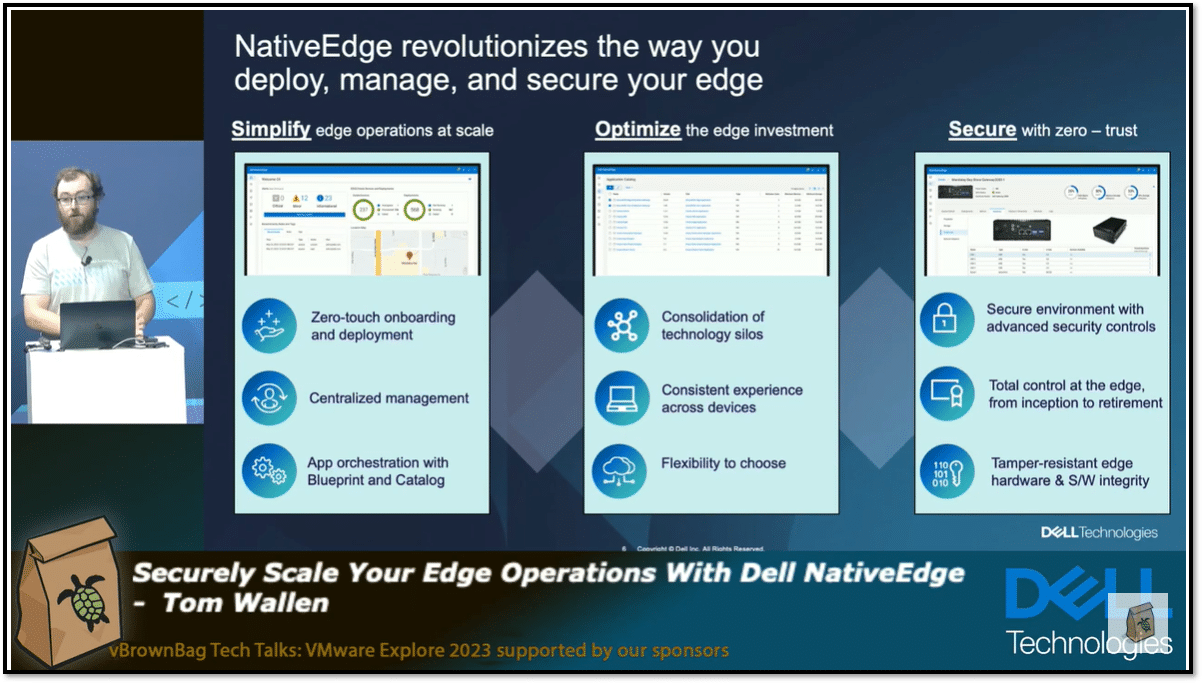 Final Thoughts
Acting on data near its creation point can generate immediate, essential value. Analyzing and acting on data at the source allows organizations to rapidly uncover efficiencies, improve experiences, and drive priorities.
We are bullish on edge computing and were happy to see Dell investing in the hardware and software to enable its adoption. We see the edge as a transformative technology that we will continue investigating along with the enabling hardware. We plan to explore edge computing further to see how companies such as Dell devise the techniques to deploy, manage, monitor, and orchestrate the edge deployments that are composed of thousands or tens of thousands of discrete edge nodes and the cloud resources that make it viable.
As the boundaries of edge computing continue to expand, so too is Dell's commitment to providing practical solutions to streamline complex processes, enabling enterprises to harness the transformative potential of edge technologies with greater ease and efficiency.
Engage with StorageReview 
Newsletter | YouTube | Podcast iTunes/Spotify | Instagram | Twitter | TikTok | RSS Feed