In August 2022, VMware announced the release of vSAN 8 and the Express Storage Architecture (ESA), a new storage architecture within the vSAN platform that introduced improved performance, scalability, resilience, and simplicity with high-performance storage devices.
In August 2022, VMware announced the release of vSAN 8 and the Express Storage Architecture (ESA), a new storage architecture within the vSAN platform that introduced improved performance, scalability, resilience, and simplicity with high-performance storage devices.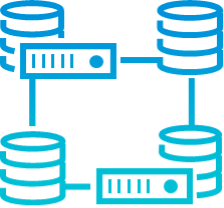 Building off the success of that release, VMware has announced the upcoming release of vSAN 8 Update 1, which includes expanded functionality of HCI Mesh with support for stretch clusters and ESA. Included with vSAN 8 U1 are enhancements that improve performance and data durability, along with new integrations for cloud-native applications and enhanced operations, unlocking more flexibility, power, and applications from hyper-converged infrastructures.
HCI Mesh Delivers Scaling Across Disaggregated Storage
vSAN HCI Mesh is VMware's software-based approach to disaggregating compute and storage resources, allowing customers to share vSAN datastore with clusters, other vSphere vSAN clusters, or compute-only vSphere clusters.  HCI Mesh will enable customers to consume vSAN datastore capacity across virtualized environments, reducing stranded capacity, increasing ROI, and simplifying storage management.
In vSAN 8 U1, HCI Mesh will be compatible with vSAN Express Storage Architecture (ESA), maximizing resource utilization of next-gen devices by sharing storage across non-stretch clusters. Users can mount remote vSAN datastore living in other vSAN clusters and use a vSAN ESA cluster as the external storage resource for a vSphere cluster.
Consume Storage Externally using vSAN Stretched Clusters
HCI Mesh will support vSAN stretched clusters powered by the vSAN Original Storage Architecture (OSA). vSAN 8 U1 lets users scale storage and compute independently across non-stretch and stretched clusters. The new release also supports HCI Mesh operating across environments using multiple vCenter Servers when using the vSAN OSA. Customers can now use vSAN datastores across different vCenter environments.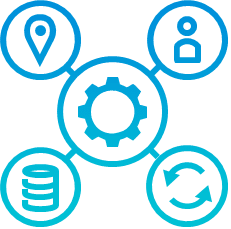 The release introduces an adaptive write path that enables workloads issuing many writes, or highly sequential writes, to write the data in an alternate, optimized way. The improved streaming writes on ESA will deliver up to 25% higher throughput and lower latency for sequential write workloads within vSAN ESA.
Enhanced Maintenance Mode Scenarios
vSAN ESA customers using RAID 5 and RAID 6 will have support for erasure coding with added protection against data loss during planned maintenance operations. This newly supported feature will ensure that data on ESA is stored redundantly in case of an unexpected host failure within a cluster while the host is in maintenance mode.
vSAN 8 U1 will allow administrators to customize the size of namespace objects, letting administrators store ISO files and VMware content libraries more easily. The new release will also offer improvements to simplify day-to-day operations for administrators and enhance how VMware's Global Support team resolves customer issues more efficiently.
vSAN ESA 8 U1 introduces an optional cluster-specific default storage policy to help administrators run ESA clusters with optimal resilience and efficiency. A new configurable "Auto-Policy Management" toggle will be available in the configuration at the cluster level. When this cluster feature is enabled, it will create and assign an efficient default storage policy based on the size and type of cluster.
Skyline Health Score and Remediation
In vSAN 8 U1, the vSAN Skyline module UX is redesigned to include a new health dashboard, giving customers a simplified view of the health status of each cluster. The new UI will help answer the fundamental questions:
"Is my cluster and the workloads it serves in a health state?"
"How severe is the condition? Should the issue be resolved?"
A clearer vision of potential problems and actions for remediation reduces the mean time to resolution (MTTR).
Improved Performance Analysis
Performance Service, available in ESA and OSA, includes "real-time" monitoring of performance metrics, then collects and renders the metrics at a 30-second sampling interval. In vSAN 8 U1, the VM I/O Trip Analyzer includes a new scheduler mechanism to run diagnostics programmatically, allowing for increased and improved data collection. This enhancement will be great for environments where a VM has a repeated, albeit brief, performance issue.
ESA customers will be happy to hear that vSAN 8 U1 integrates PowerCLI capabilities for vSAN ESA and OSA. This integration gives ESA users easy access to inventory to monitor and automate the management of the environment and resource provisioning.
Support for Cloud Native Storage
With vSAN 8 U1, support for Cloud Native Storage (CNS) is available to vSAN ESA. Customers can take advantage of the vSAN ESA performance levels, simplicity, and flexibility for developers who consume the environment and the administrators responsible for the platform.
Changes to the Data Persistence platform (DPp) have been made to lower the cost and complexity, making DPp solutions compatible with the VMware vSphere Distributed Switch. Now, customers will only need vSphere+/vSAN+ licenses to use DPp on either vSAN OSA or ESA and run stateful applications with lower TCO and simplified operations.
Finally, with vSAN 8 U1, improvements have been made to clusters running vSAN Direct Configuration. This unique cluster configuration tool is custom-tailored for Cloud Native Workloads. With vSAN 8 U1, persistent volumes can be programmatically provisioned as "thick" by the developer by defining it in the storage class.
Engage with StorageReview 
Newsletter | YouTube | Podcast iTunes/Spotify | Instagram | Twitter | TikTok | RSS Feed