Today during Cisco Live! Barcelona, Cisco made several announcements. At the event, with nearly 20K attendees, Cisco unveiled and demonstrated its newest technologies that focused on IoT cybersecurity, networking, and collaboration with AI. The even runs through January 31, at Fira de Barcelona in Spain.
Today during Cisco Live! Barcelona, Cisco made several announcements. At the event, with nearly 20K attendees, Cisco unveiled and demonstrated its newest technologies that focused on IoT cybersecurity, networking, and collaboration with AI. The even runs through January 31, at Fira de Barcelona in Spain.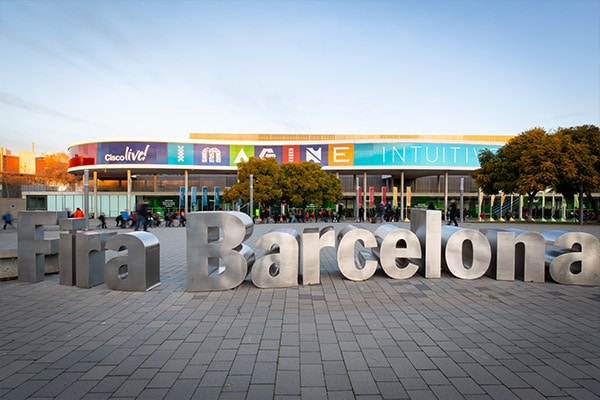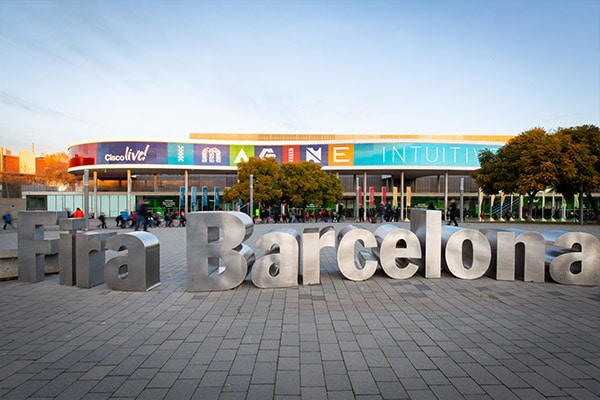 While digital transformation was the amorphous buzz term of the last two years, it slowly looked more and more like it meant that companies where taking hybrid and multi-cloud approaches. This approach offered several benefits to companies but really put a squeeze on enterprise IT. To help combat issues Cisco unveiled a multi-domain approach and a new Kubernetes-based application platform. These innovations include:
Cisco's AppDynamics introduces the AppDynamics Experience Journey Map which automatically displays the most important user experience journeys within mission critical apps. These journeys focus on both business metrics and application experience to give business and app teams a single correlated view across business performance, user experience, and application performance.
AppDynamics and Cisco Intersight Workload Optimizer now exchange and correlate data to give application and infrastructure teams a shared view of infrastructure dependencies that effect application performance, user experience, and business impact. Using common vocabulary, common tooling and sharing datasets between application and infrastructure health, Cisco enables IT teams to more easily cooperate and focus on what matters most: the business and customers. This industry-first, direct coupling of application insight to infrastructure automation empowers infrastructure teams to keep up with the demands of application-centric businesses in real time, while managing costs and complexity.
Cisco Intersight Workload Optimizer introduces powerful workload and cost optimization capabilities across hybrid application architectures. Intersight Workload Optimizer takes into consideration performance, cost and compliance constraints. It uses historical and real-time knowledge to proactively flag potential issues as well as list opportunities to lower costs driven by over provisioning. Unlike approaches that start and end with virtualized infrastructure, this solution can pin-point the root cause for application degradation whether it be at the application level, at the VM/container layer or deep within the storage, compute or network hardware.
Cisco HyperFlex Application Platform delivers an integrated container-as-a-service platform that simplifies provisioning and ongoing operations for Kubernetes across cloud, data center, and edge. This new platform curates open-source tooling, automates routine tasks, and makes it easier for IT and DevOps teams to use Kubernetes in a way that accelerates application innovation across multi-cloud environments. It also supports real-time monitoring and optimization of the complete application to infrastructure stack using AppDynamics and Intersight.
Another technological innovation that has really taken off in the past few years is IoT. These systems are providing insights to companies like never before. Organizations need access to these devices and require the networking in order to do so. Cisco announced IoT security architecture that is said to provide enhanced visibility across both IT and OT environments, and protects industrial processes. The new innovations include:
Securing the Industrial Network Environment: Cisco Cyber Vision is the first software-based security solution for automated discovery of industrial assets delivered via Cisco's Industrial IoT (IIoT) networking portfolio. Cisco Cyber Vision analyzes traffic from connected assets, creates segmentation policies in Cisco ISE and DNA Center to prevent lateral movement of threats across the operational environments, and is powered by Cisco Talos' threat intelligence, providing real-time monitoring of cyber security threats to industrial assets and processes that affect uptime, productivity, and safety.
Data Governance from Edge to Multi-Cloud: Integrated with Cisco's industrial networking, Cisco Edge Intelligence simplifies the extraction of data at the network edge. It streamlines the data delivery to multi-cloud and on-prem destinations to improve the competitiveness of an organization and helping businesses better manage data throughout critical aspects of its life cycle from start to finish.
From the collaboration angle, Cisco is adding AI elements to Webex. Cisco is adding a AI-powered voice assistant to Webex meetings, the Cisco Webex Assistant for Webex Meetings. This new technology comes in part to the recent Voicea acquisition. Benefits include:
More productive and actionable meetings: Turning talk into action means more focused meetings and better engagement and follow-ups.
Delighted users: No more worrying about who will take notes during a team call—Webex will do it. Can't join the meeting? Simply skim the meeting highlights to see what was decided. Gone are the days of being expected to "catch up" by watching a recording over the weekend. We have the most accurate transcription engine on the market, with roughly 20% better word error rate than competitive solutions.
More accessible workplace: Real-time transcripts and closed captioning allow for more focused meetings for all, especially for hearing impaired participants.
Peace of mind with the most secure, real-time transcription solution on the market: You wouldn't invite your competitors to join your sales forecast meeting; you shouldn't have to worry they might see the call transcript. Our security is second to none. We are the only collaboration vendor with in-house data management—no third parties involved.
Discuss on Reddit
Engage with StorageReview
Newsletter | YouTube | Podcast iTunes/Spotify | Instagram | Twitter | Facebook | RSS Feed
Advertisement