Exciting news in the world of optical computer storage discs. Folio Photonics is revitalizing disc technology! Storage discs are nothing new in terms of archiving or server storage, but they've fallen well out of favor. Folio Photonics is hoping to revitalize the market by increasing the storage capacity of their discs using multiple layers and what they have advertised as "a next-generation material."
Exciting news in the world of optical computer storage discs. Folio Photonics is revitalizing disc technology! Storage discs are nothing new in terms of archiving or server storage, but they've fallen well out of favor. Folio Photonics is hoping to revitalize the market by increasing the storage capacity of their discs using multiple layers and what they have advertised as "a next-generation material."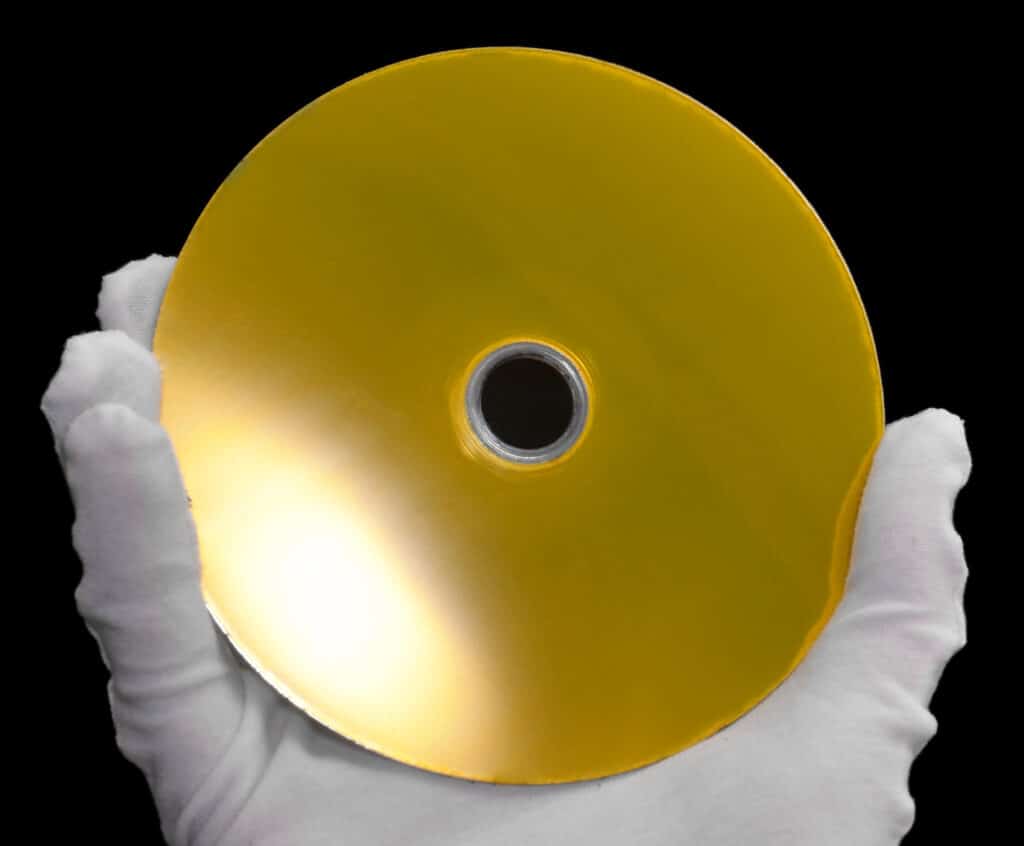 What Are They Competing Against?
We have all heard of DVD-RAM and how that technology allows us to use a DVD like we would a USB drive. DVD-RAM however is very slow and is often left unused. DVD-RAM seemingly never left the novelty stage of computing. Companies like Facebook, now Meta, have in the past used tens of thousands of Blu-ray discs to back up their data. While the approach is inexpensive, it is also cumbersome and requires ample space to house all of the Blu-ray discs.
Many businesses opt to use tape storage for backups, even after all these years, as the benefits tape offers are lengthy. Petabytes of data storage using tape are relatively inexpensive and tape proponents don't mind the slow read and write times. They're also easy enough to ship offsite for further protection.
For optical disks to displace tape, the density and cost metrics are going to have to be too compelling to ignore, which is the task Folio has set out to achieve.
Folio Photonics' Goals in Mind
Folio Photonics has very exciting goals for a start-up company. Their disc capacity has hit 1TB per disc and 10TB per cartridge. Of course, they'll need to further improve this capacity before the discs are attractive from a capacity standpoint. They're also going to need to prove that they can manufacture at scale, or license their technology to a major player in films.
Folio Photonics is touting itself as using "next-generation" materials. It was surprising to learn that the material is proprietary reflective and fluorescent nanoparticles. They plan to add more layers as time goes on to address the capacity issue. They have reported that they are situated to put eight to sixteen layers on each disc with more layers being added in the future. It will be interesting to see how many layers they are able to successfully layer on, without pushing outside a disc height boundary.
Beyond capacity, Folio boasts their discs do not require power at idle, are impervious to EMP, are unaffected by radiation and are resilient to heat and cold. Moreover, the life span of the discs is said to be one hundred years. These are all interesting features, but the question remains, is this package of benefits compelling enough for organizations to make new investments in discs?
Final Thoughts
This technology sounds great and would be groundbreaking for a start-up to produce. However, the capital costs for such an endeavor might require industry partnership to get this to market. We also wish there was a little more public info on their website, but we're still some time from the commercial drive and disc release, which the company projects in 2026.
Engage with StorageReview
Newsletter | YouTube | Podcast iTunes/Spotify | Instagram | Twitter | TikTok | RSS Feed