This week's News Bits we look at a number of small announcements, small in terms of the content, not the impact they have. Cisco Acquires Slido and IMImobile. Atempo updates Tina and Miria. Arcserve X Series released. XenData launches two LTO appliances. AWS announced new storage instances at re:Invent. Firebolt launches with $37 million in funding. Komprise now available on AWS GovCloud. HPE GreenLake offers HPC as a Service. Trilio raises $15 million. BackupAssist Classic v11 released. Portainer Business released.
This week's News Bits we look at a number of small announcements, small in terms of the content, not the impact they have. Cisco Acquires Slido and IMImobile. Atempo updates Tina and Miria. Arcserve X Series released. XenData launches two LTO appliances. AWS announced new storage instances at re:Invent. Firebolt launches with $37 million in funding. Komprise now available on AWS GovCloud. HPE GreenLake offers HPC as a Service. Trilio raises $15 million. BackupAssist Classic v11 released. Portainer Business released.
Cisco Acquires Slido and IMImobile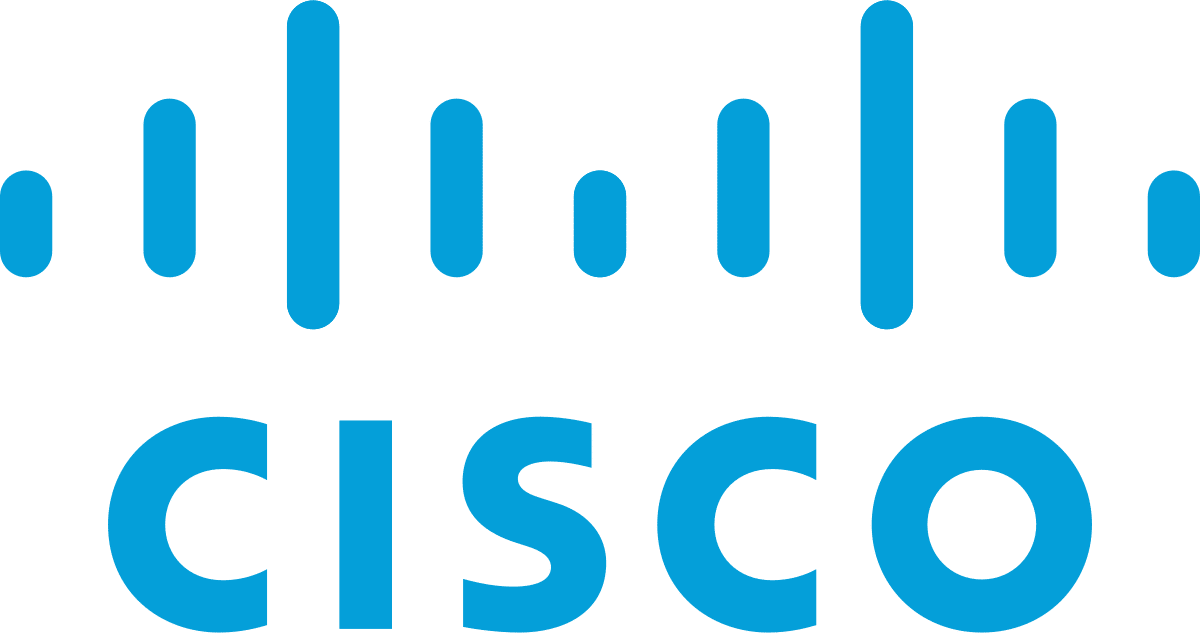 Cisco is firing up the acquisition machine again as it intends to acquire Slido and IMImobile. Slido is said to provide a best-in-class audience engagement functionality that enables higher levels of user engagement before, during and after meetings and events, which will add to Webex. IMImobile provides software and services which allow enterprises and organizations to stay constantly connected to their customers through enhanced interactive channels including social, messaging and voice. This gives Cisco an end-to-end customer interaction management solution.
Atempo Updates Tina & Miria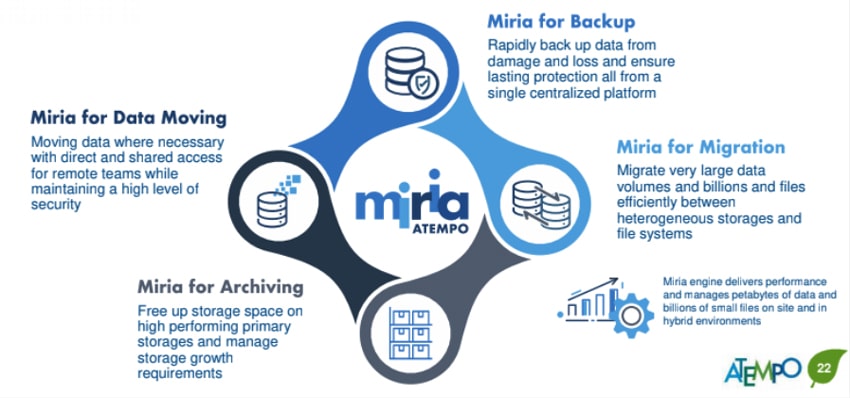 Atempo has launched Tina 2020 that latest version of its long running data protection solution. New key features include:
Cloud-based backups: our customers can select a cloud destination (AWS S3) to store their backups.
OpenStack VM backups: the VMs created in these virtualized environments are backed up by Tina 2020 to one or more target storage media (cloud, tape, disk, etc.). All this is done without deviating from our model; no need to install agents in each VM; Tina 2020 handles incremental backups and granular restores.
O365 and OneDrive backup: this function enables integrated protection of messaging services and OneDrive folders and files. The protection of these critical environments enables granular restoration of objects (emails, meetings, contacts, files, etc.).
Enhanced security with a new password management policy, limited communication policies with encryption tools and updated third-party software dependencies which will prevent any security breaches.
Use of API REST making the entire Web interface accessible to developers. It can be integrated into workflows, making it possible to control and administrate the product without a graphical interface.
Support for ARM processors due to the high demand and their ability to support large volumes and the good quality, price and performance ratio.
The company also launched the latest version of its data management, Miria 2020. Some of the key new features include:
FastScan for Lustre: Atempo has developed a new FastScan connector for Lustre distributed file systems to perform efficient incremental data movement operations (backup, archiving, migration …). The intelligence of the solution makes it possible to collect all system events over time and to keep a history of what has changed since the last operation. To do so, Atempo has worked closely alongside WhamCloud and DDN, two companies involved in the maintenance and development of Lustre, to meet the needs of large heterogeneous storage environments.
Cloud / Object storage as source: Miria is an excellent choice to orchestrate data movement operations in heterogeneous technological environments. Miria 2020 improves the existing functional coverage by offering the ability to launch backup, archiving, or migration tasks directly from Cloud storages or object storages. Check our latest compatibility guide for data movement destinations.
New interfaces for end users: After Lina, Miria for Migration, and Tina, it's Miria for Archiving's turn to appear with a new interface: intuitive, efficient, and rapid with the user experience (UX) issued from a collaboration with a group of users to ensure that their needs matched the new interface.
Support for ARM platforms: considered today as a must-have architecture like Intel platforms, the ARM platform is now supported by Miria 2020.
Arcserve X Series Released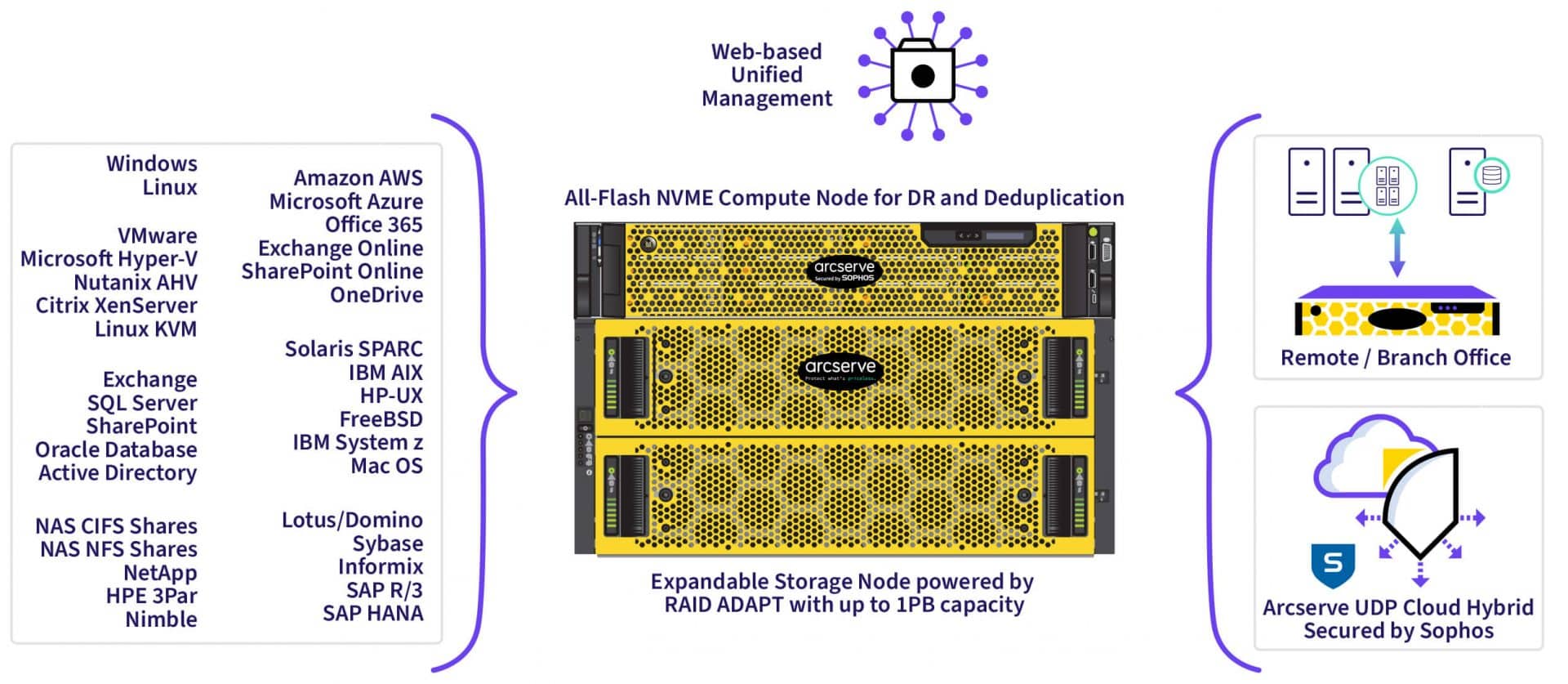 This week Arcserve released its Arcserve X Series Appliances Secured by Sophos, the first self-contained solutions with integrated cyber and data protection for enterprise data volumes. Strategies and architectures include:
Powered by Arcserve UDP software, organizations protect complex workloads with heterogeneous technologies that can be unboxed and deployed in under 15 minutes;
Integrate Sophos Intercept X Advanced cybersecurity to prevent ransomware and hacker attacks, including credential harvesting, lateral movement and privilege escalation;
Protect entire enterprise data centers with over 3PBs of effective capacity per unit; and,
Increase capacity as needed with linear expansion.
Architected with cloud-native technologies, the X Series enables cloud economies of scale by combining on- and off-site backup and rapid restore to public and private clouds, including Arcserve Cloud, Amazon AWS, Microsoft Azure, Nutanix Objects, Eucalyptus, Rackspace, and more;
Instant VM and BMR, local and remote virtual standby, application-consistent backup and granular restore, optional high availability, and more;
56 CPU cores and 1TB RAM (expandable to 2TBs) to spin up dozens of VMs on-appliance; and,
Hyper-efficient global deduplication with enterprise-grade SAS HDDs and NVMe SSDs for up to 20:1 ratios.
XenData Launches Two LTO Appliances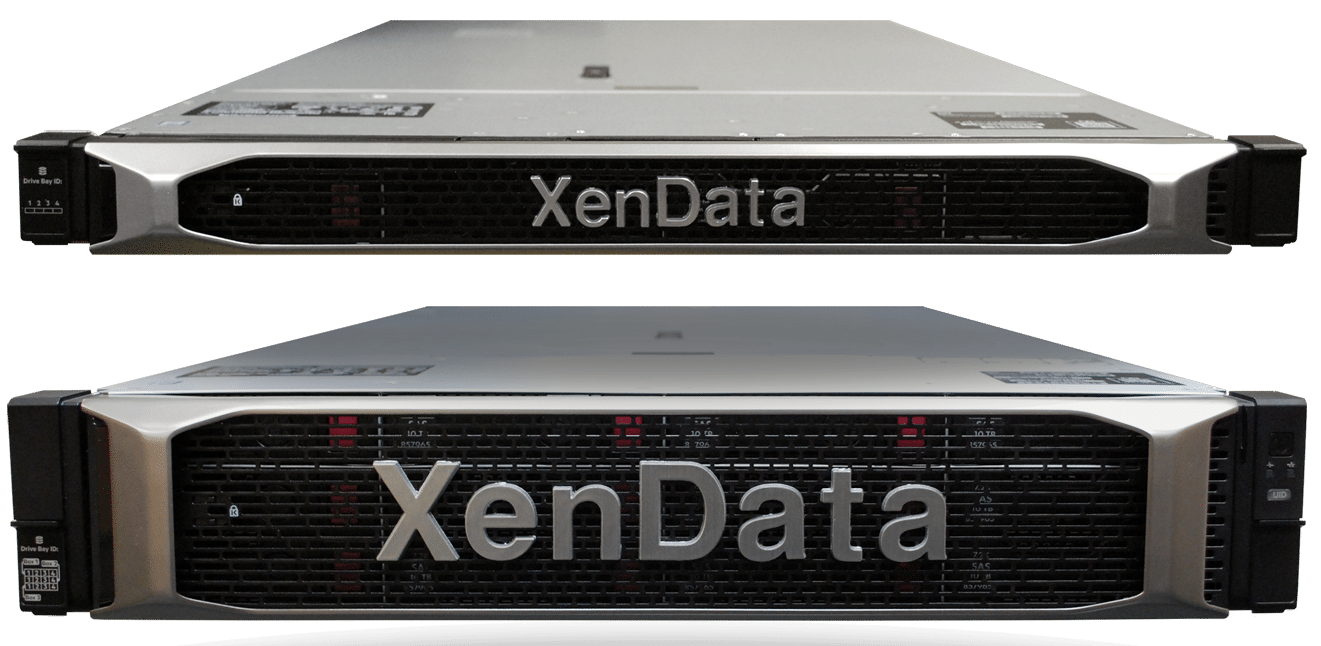 XenData launched two new tape appliances with the X20 and X40. The X20 is a 1U rackmount unit that has a near-line capacity of 600TB. The X40 is twice as big in a 2U form factor. Both are available now for $9,800 for the X20 and $18,200 for the X40.
AWS Announced New Storage Instances At re:Invent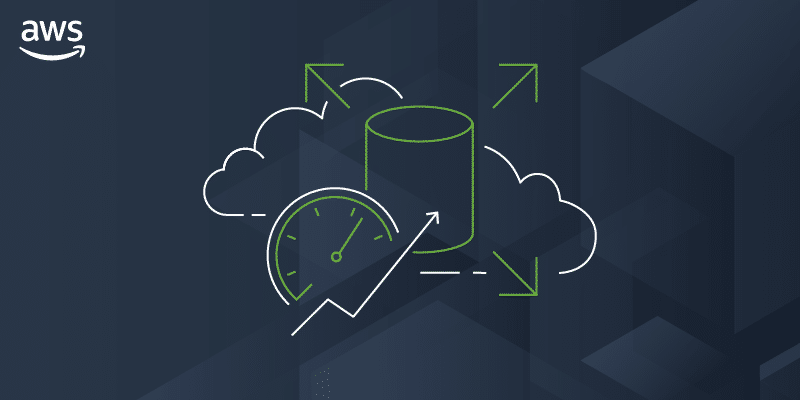 While this slipped completely under my radar, while I was looking through the announcements sadly, AWS announced several storage Innovations last week at their re:Invent event. These include:
Amazon EBS io2 Block Express volumes: Next-generation storage server architecture delivers the first SAN built for the cloud, with up to 256,000 IOPS, 4,000 MB/second throughput, and 64 TB of capacity (a 4x increase across all metrics compared to standard io2 volumes), to meet the performance requirements of the most I/O intensive business critical applications (available in preview).
Amazon EBS Gp3 volumes: Next-generation general purpose SSD volumes for Amazon EBS give customers the flexibility to provision additional IOPS and throughput without needing to add additional storage, while also offering higher baseline performance of 3,000 IOPS and 125 MB/second of throughput with the ability to provision up to 16,000 IOPS and 1,000 MB/second peak throughput (a 4x increase over Gp2 volumes) at a 20% lower price per GB of storage than existing Gp2 volumes (available today).
Amazon S3 Intelligent-Tiering automatic data archiving: Two new tiers (Archive Access and Deep Archive Access) help customers further reduce their storage costs by up to 95% for objects rarely accessed by automatically moving unused objects into archive access tiers (available today).
Amazon S3 Replication (multi-destination): New capability gives customers the ability to replicate data to multiple S3 buckets in the same or different AWS Regions, in order to better manage content distribution, compliance, and data-sharing needs across Regions (available today).
Firebolt Launches With $37 Million In Funding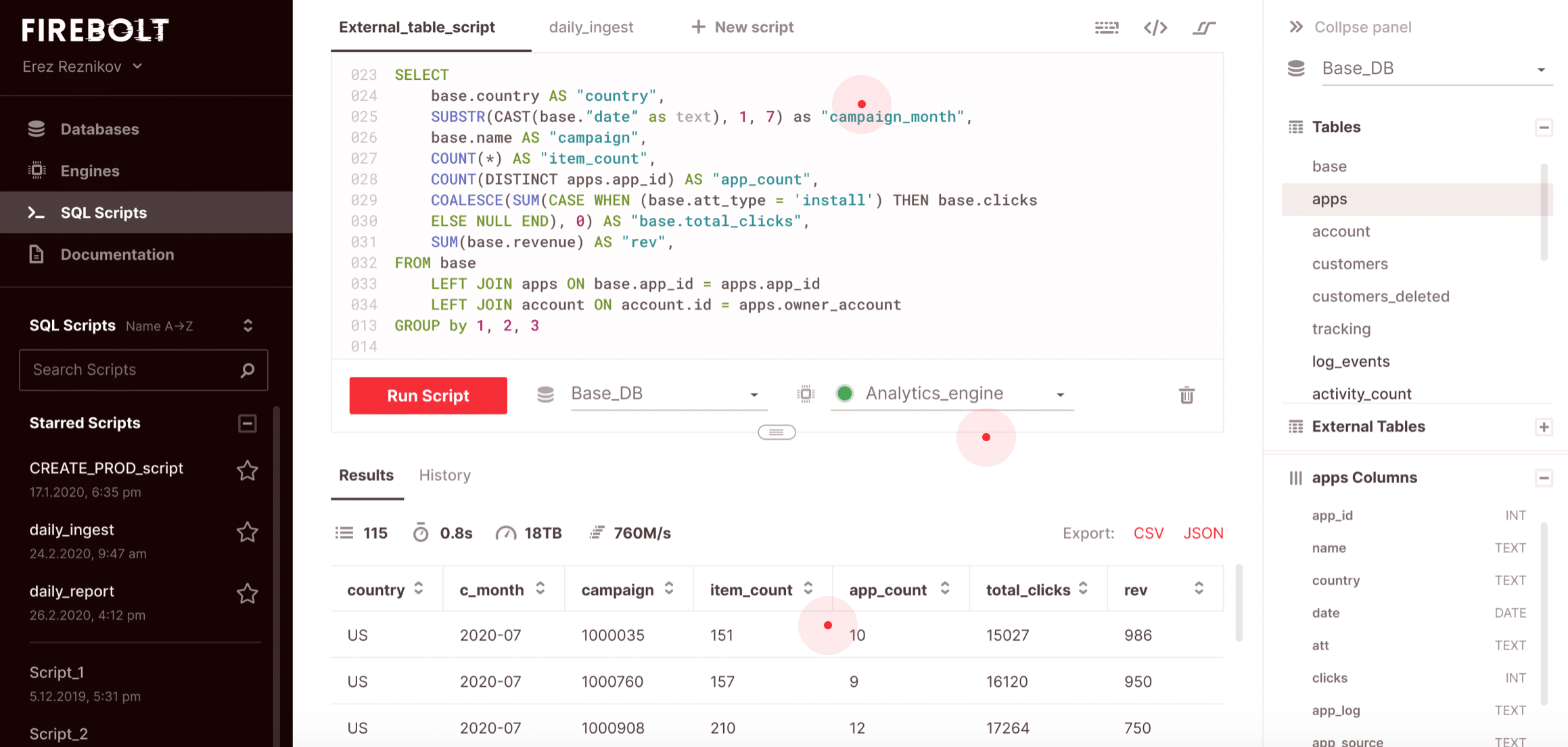 Firebolt announced that they have secured $37 million in funding and has released what it is referring to as the world's fastest cloud data warehouse. Firebolt states that they are the first cloud data warehouse to deliver sub-second interactive analytics with terabytes to petabytes of data. Other benefits/claims include:
The fastest cloud data warehouse: An order of magnitude faster performance at multi-terabyte/petabyte scale that enables anyone to interact with the data with sub-second performance.
End-to-end elastic scale: Built for AWS and with a lean, efficient, SQL query engine, Firebolt decouples storage and compute, allowing users to spin up multiple isolated compute resources on the same database. Firebolt is the only cloud data warehouse that takes the elasticity of the cloud to new levels by allowing granular control over hardware and scale, with the simplicity of a mouse click, for any type of data and analytics and any number of users.
10x price-performance advantage: Firebolt enables more users to extract more value at a fraction of the cost of the alternatives through greater efficiency, complete choice of resources, and 100% cost transparency.
Komprise Now Available On AWS GovCloud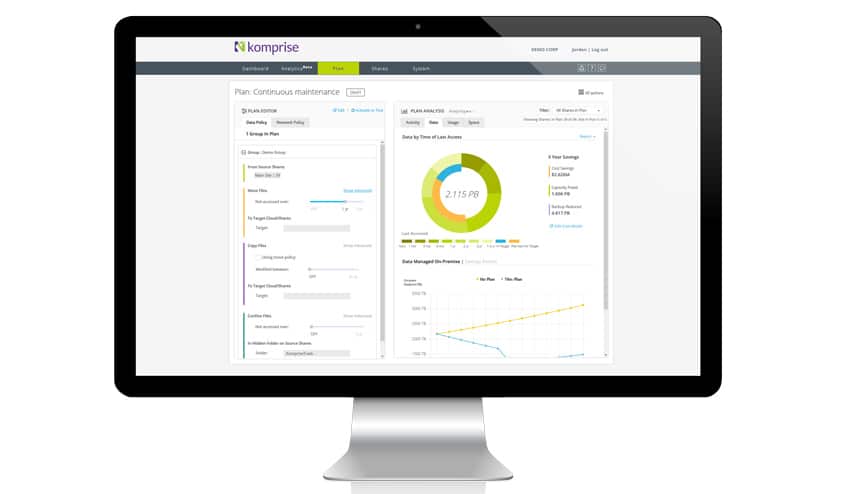 Komprise data management as-a-Service is now available on AWS GovCloud. This means federal, state, and local governments can take advantage of Komprise Intelligent Data Management. Good news for Komprise as well as it expands their customer reach. Benefits include:
Analyze across on-premises NAS, File and Object storage to find cold data and transparently archive it to AWS without changing user access.
Accelerate cloud data migrations with Komprise Elastic Data Migration that runs 27 times faster than tools like Robocopy.
Manage data lifecycle based on access patterns on AWS GovCloud across Amazon Elastic File System (Amazon EFS), Amazon FSx, Amazon Simple Storage Service (Amazon S3), and Amazon S3 Glacier.
Provide secure access to data via access controls and ransomware protection with object-level locking.
Search, tag and rapidly build virtual data lakes across data center and AWS environments.
HPE GreenLake Offers HPC as a Service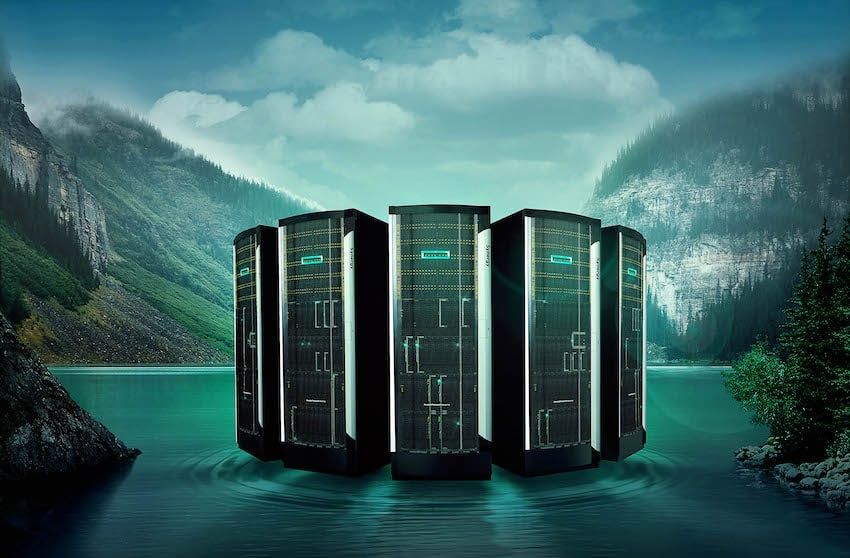 Continuing its transformation into an as-a-Service company, HPE announced new GreenLake cloud services for HPC. These new offerings combine all the benefits of the cloud and aaS with HPE HPC systems. Services include:
HPE GreenLake Central offers an advanced software platform for customers to manage and optimize their HPC services.
HPE Self-service dashboard enables users to run and manage HPC clusters on their own, without disrupting workloads, through a point-and-click function.
HPE Consumption Analytics provides at-a-glance analytics of usage and cost based on metering through HPE GreenLake.
HPC, AI & App Services standardizes and packages HPC workloads into containers, making it easier to modernize, transfer and access data. The factory process is leveraged by experts to quickly move applications into a container platform as needed.
 Trilio Raises $15 Million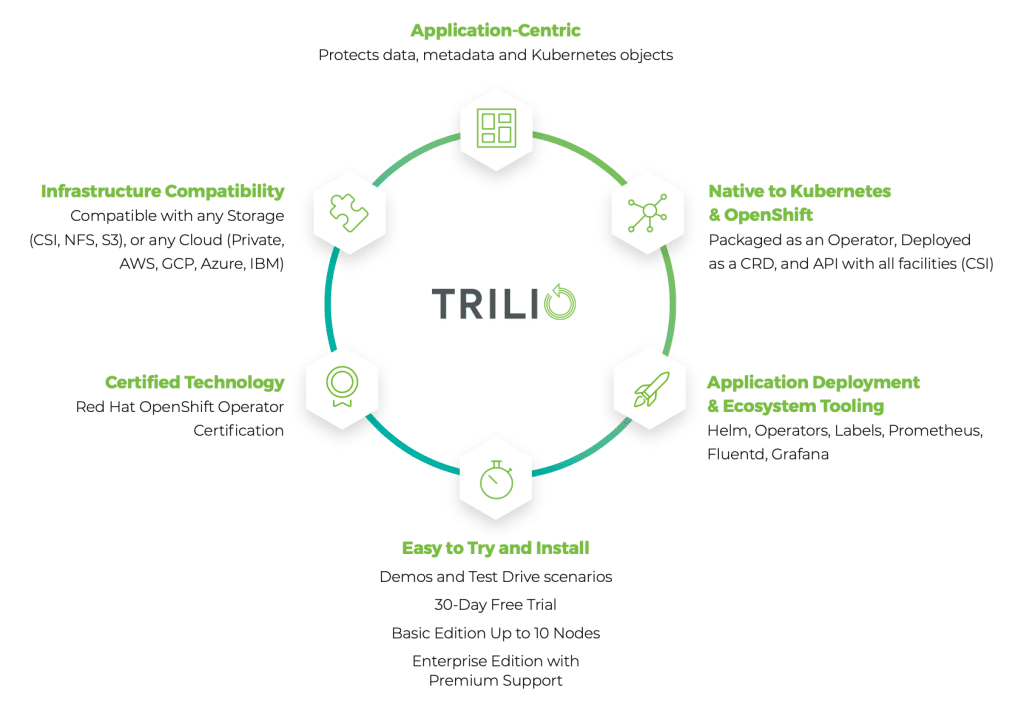 Trilio announced a funding haul of $15 million, $12 million in Series B growth equity combined with a $3 million+ debt facility from Avid Bank. This funding was led by SKK Ventures, the round includes participation from Plug and Play and existing investors .406 Ventures and Jack Egan. The funds are slated for use in expanding the go-to-market capabilities, the acceleration of the cloud-native market, and the usual of development, sales, marketing, and customers.
BackupAssist Classic v11 Released

BackupAssist announced the general availability of its BackupAssist Classic version 11. The biggest features upgraded are critical enhancements across its CryptoSafeGuard ransomware solution, password protection, and S3 compatible destinations, as well as the introduction of its Cyber Black Box. The Cyber Black Box works like a black box collecting information that can't be compromised and will aide in recovery for Cybercrime Forensic Investigators. Other enhancements include:
CryptoSafeGuard Enhancements: Expands shielding of protected files from ransomware to include BackupAssist configuration and Cyber Black Box forensic logs. This is important because it provides extra mitigations against ransomware from corrupting backup configuration files or attempts to sabotage the backups.
Password Protection and Administration Console: Allows the administrator to set additional administration console access passwords. This is important as it provides further mitigation against malicious actors from sabotaging backup configuration to effectively delete backup data.
Support for S3 Compatible Cloud Storage for Offsite Backups: Provides additional options for where users can store backups in the cloud. This is important because today, comprehensive backup strategies should include offsite cloud backup. This new feature makes it easy and affordable to backup to any/multiple cloud(s).
Portainer Business Released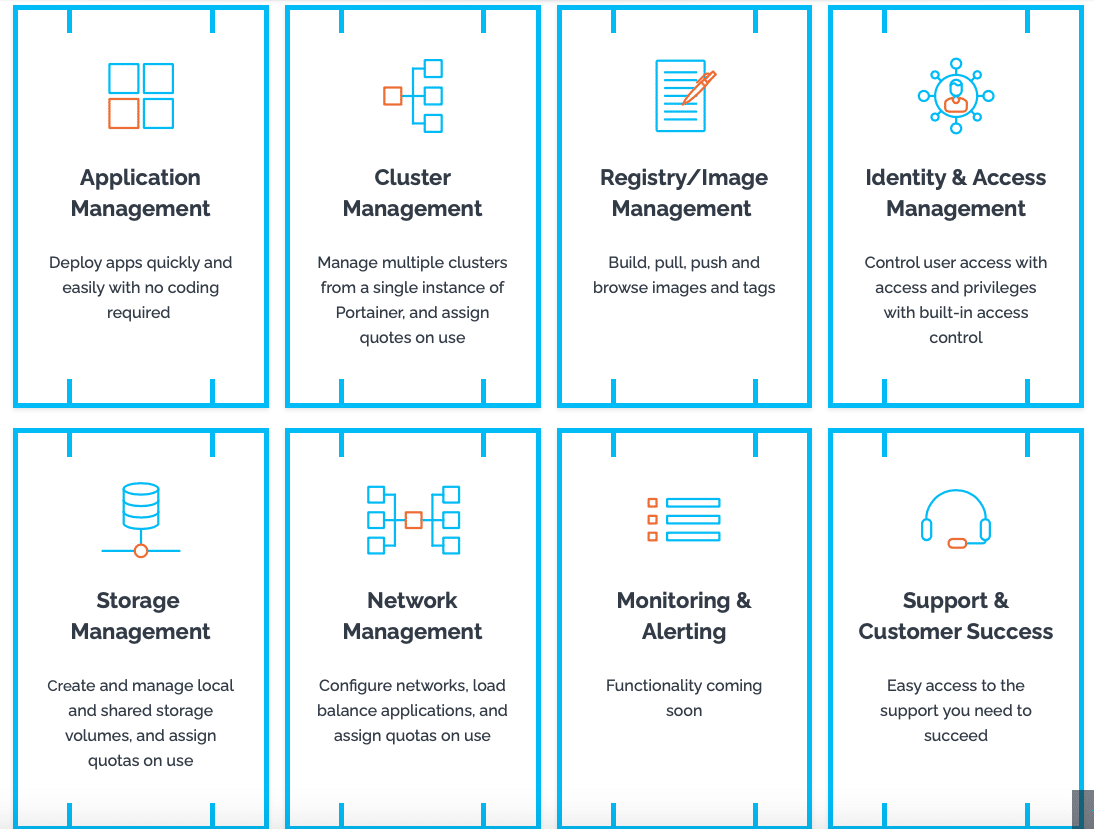 Portainer announced the launch of Portainer Business that is said to offer business-critical features to its container management platform. The new version works off of the popular original adding enhanced control and security for Kubernetes, Docker, and Edge environments. The latest version is rigorously pretested for business environments and comes with a annual licensing fee.