This week's News Bits we look at a number of small announcements, small in terms of the content, not the impact they have. Clumio gains ISO 27701 certification. Red Kubes announces Otomi Container platform. WekaIO celebrates a strong year. Microchip begins production of 24G SAS/PCIe Gen 4 Tri-mode storage controllers. Seagate CORTX hits GA. Veritas acquires HubStor. IGEL launches the UD Pocket2. Komprise achieves record growth in 2020. StorPool hits version 19.2.
This week's News Bits we look at a number of small announcements, small in terms of the content, not the impact they have. Clumio gains ISO 27701 certification. Red Kubes announces Otomi Container platform. WekaIO celebrates a strong year. Microchip begins production of 24G SAS/PCIe Gen 4 Tri-mode storage controllers. Seagate CORTX hits GA. Veritas acquires HubStor. IGEL launches the UD Pocket2. Komprise achieves record growth in 2020. StorPool hits version 19.2.
Clumio Gains ISO 27701 Certification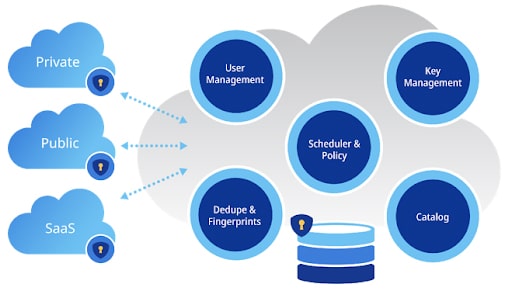 Clumio announced that it has gained ISO 27701 certification. This is significant because the ISO 27701 is largely seen as the first internationally recognized privacy certification standard that parallels the General Data Protection Regulation (GDPR) personal data collection, processing, and protection requirements. In the areas where GDPR is a requirement, like the EU, it is a boon to Clumio to be able to get these customers the compliance they need.
Red Kubes Announces Otomi Container Platform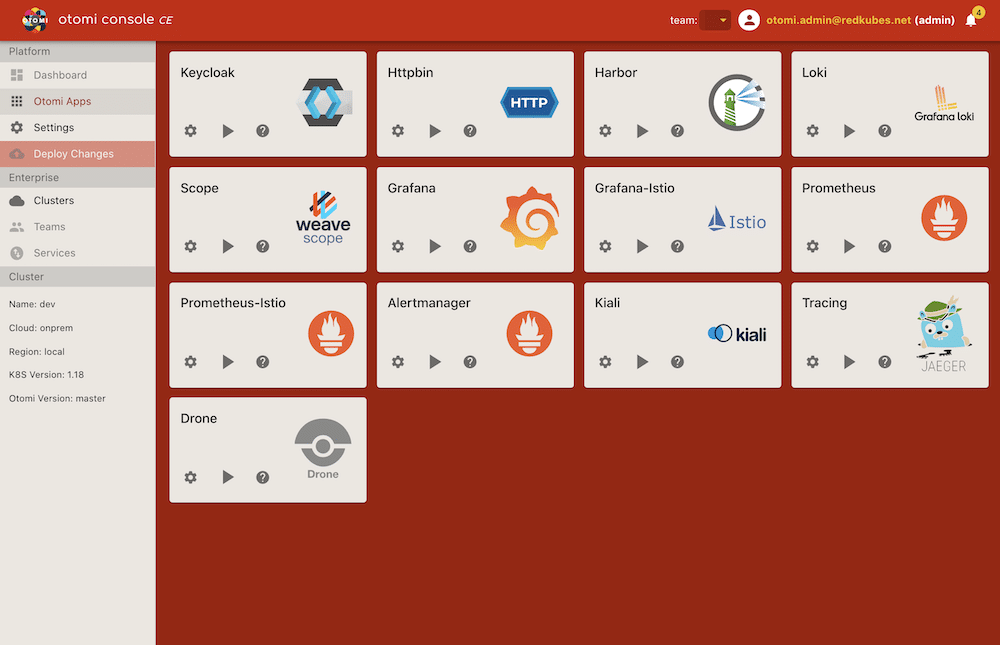 Red Kubes announced the open-sourcing of the Otomi Container Platform community edition as well as $1.45M USD seed funding from venture capital firm Capital Mills. Benefits of the Otomi Container Platform include:
OSX like interface: Sign-in to the Otomi console and get role-based access to all integrated and pre-configured apps
Single-Sign-On: Simply connect your own Identity Provider or use integrated KeyCloak
Multi-tenant onboarding: Provide teams with their own namespace and Otomi console
Central Policy Management: Enforce pre-configured OPA policies across multiple teams and clusters
Multi-cloud and multi-cluster: Keep all clusters in sync with a single configuration repository
Automatic deployment: Deploy and publicly expose containerized workloads in minutes
Networking/service configuration: Automatic DNS, cert provisioning, and ingress configuration
Avoids technical debt: Otomi is a framework of open-source applications with integrated lifecycle management
WekaIO Celebrates A Strong Year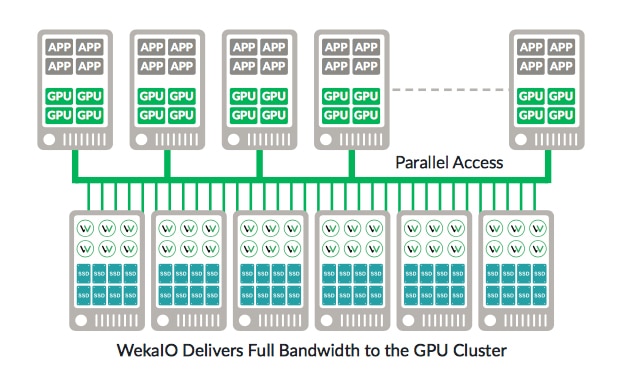 WekaIO reported a near quadruple of growth year-on-year for 2020. The company is reporting 350% YoY in its cloud business and a doubling of revenues for on-prem. Other highlights for the company include:
Weka AI Reference Architecture (RA) with NVIDIA DGX A100 Systems
Launch of Weka Within Certification Program for Server Partners
OEM Agreement with Hitachi Vantara
Achieving AWS Outposts Ready Designation
Development of Kubernetes CSI Plugin for Application Agility
Achieving Record-Breaking Results on 17 STAC-M3 "Tick Analytics"
Multiple Global 100 Customer Wins and Joint Partnerships
Awarded 3 Patents with 40 More Pending
Industry Recognition from Analysts and Trade Publications, including Flash Memory Summit Best of Show, TechTarget Enterprise Data Storage Product of the Year Award, AI Excellence Award, CRN Coolest Cloud Vendor, and Aragon Research Hot Vendor in AI
Microchip Begins Production of 24G SAS/PCIe Gen 4 Tri-mode Storage Controllers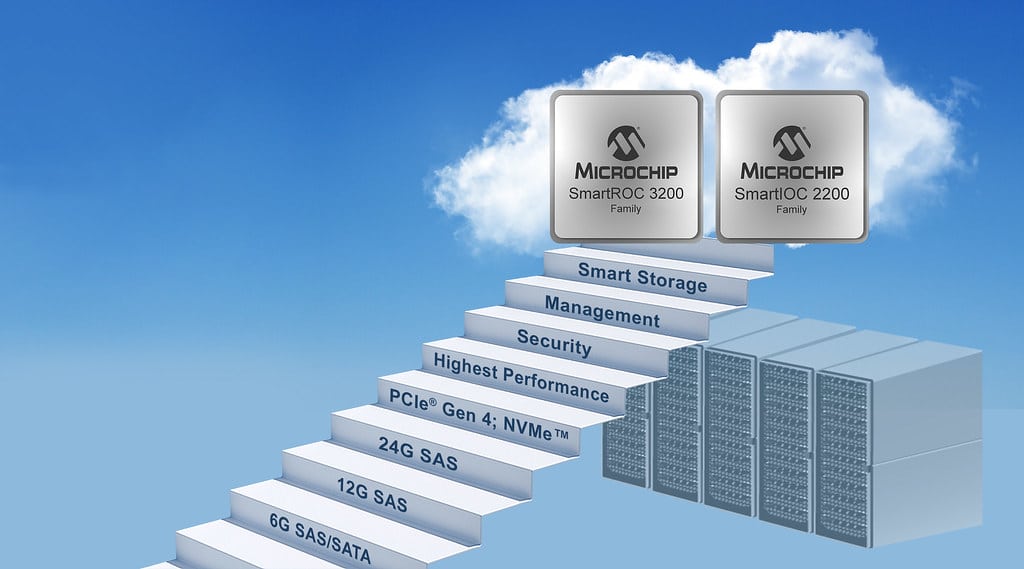 Microchip announced it is producing Smart Storage PCIe Gen 4 Tri-Mode SmartROC (RAID-on-Chip) 3200 and SmartIOC (I/O Controller) 2200 storage controllers. This is good news for OEMs that are leverage PCIe Gen4 technology. SmartROC 3200 and SmartIOC 2200 products support both x8 and x16 PCIe Gen 4 host interfaces and up to 32 lanes of SAS/SATA/NVMe connectivity. Both products are available in volume production.
Seagate CORTX Hits GA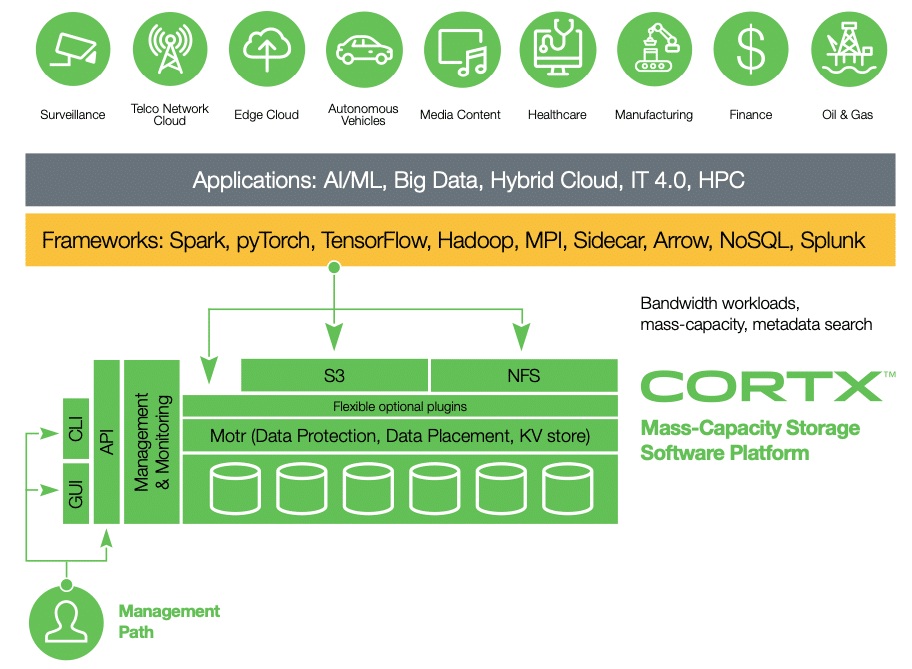 Seagate's object storage platform, CORTX is now available. As we said previously, CORTX is an S3-compatible object storage platform and an open-source project. As stated above, CORTX is hardware-agnostic and is intended to give users access to mass capacity-optimized data storage architectures. Its open-source nature can help users avoid vendor lock-in. As far as use cases go, the new software is said to be good for artificial intelligence, machine learning, hybrid cloud, the edge, high-performance computing, and more.
 Veritas Acquires HubStor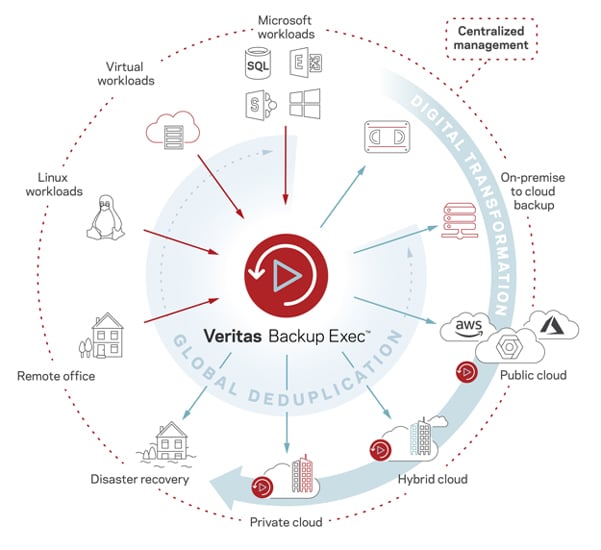 Veritas announced that it has acquired HubStor. This adds HubStor's Backup-as-a-Service under Veritas's umbrella of data protection. Customer benefits include:
Customize and tailor backup configurations to a more granular level – even down to individual items
Recover data through a simplified end-user self-service portal
Comply with data sovereignty requirements with more data center locations globally
Discover insights with dashboards and reporting on their backup environments
IGEL Launches The UD Pocket2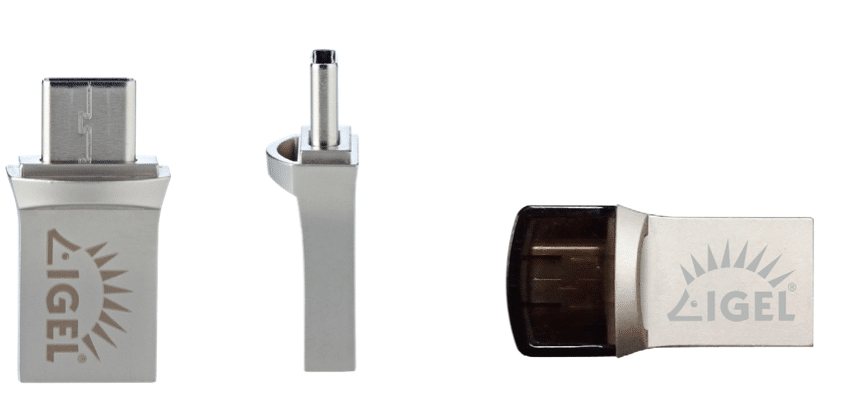 In a very different move for the company, IGEL has released the UD Pocket2, a portable USB device with a USB-A and a USB-C connector that enables secure and rapid access from any x86-64 endpoint to managed cloud or VDI workspaces. IGEL is more known for thin clients and its IGEL OS. The UD Pocket2 comes with the IGEL OS Workspace Edition software pre-installed. This allows users to transform any USB enabled device into a manageable endpoint using the IGEL Universal Management Suite (UMS).
Komprise Achieves Record Growth in 2020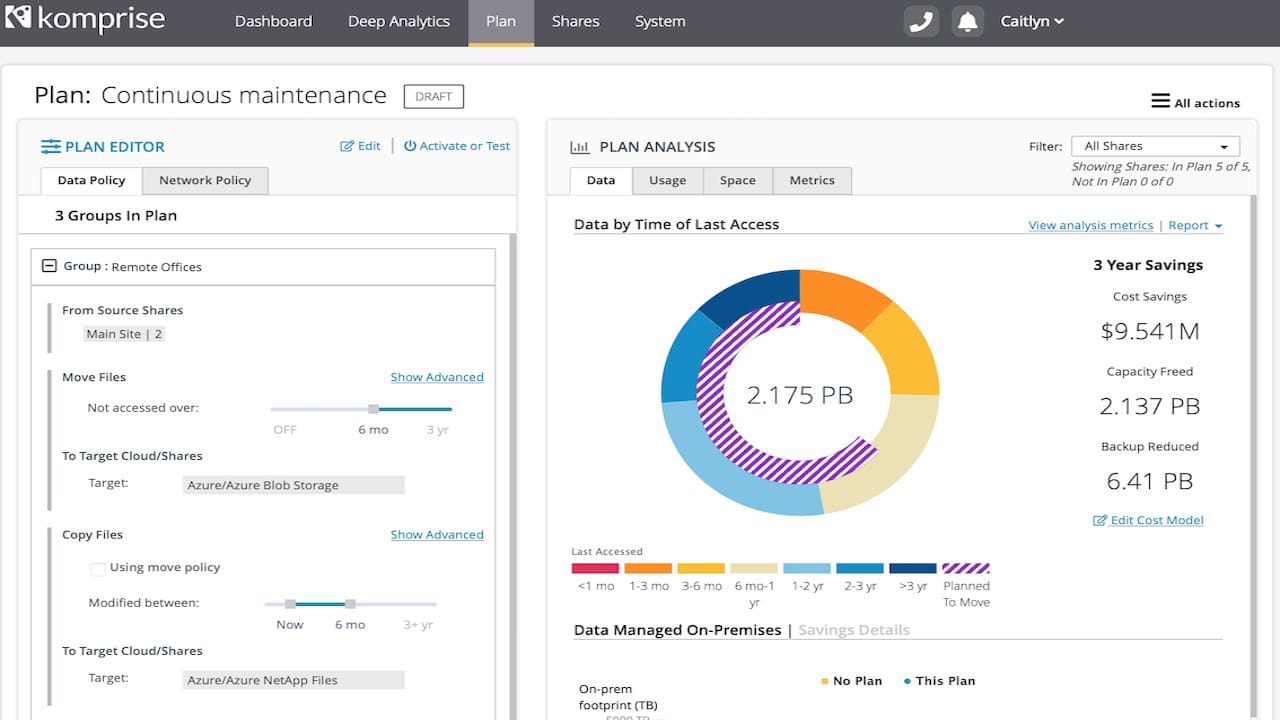 Komprise is happy to announce that they have achieved record growth in 2020 despite the pandemic. Highlights include:
Unstructured data under management grew by over 300% and a record number of major enterprises signed up as new customers
Komprise Introduced Elastic Data Migration and added two new patents for Transparent Move Technology, which reliably moves and tiers cold data
Over 50 new channel partners were on-boarded and hundreds of partner employees went through technical training and certification through an expanded Komprise Konnect partner program
Komprise achieved co-sell ready status with Microsoft Azure, qualified as AWS Outposts Service Ready, and announced availability on the AWS GovCloud
StorPool Hits Version 19.2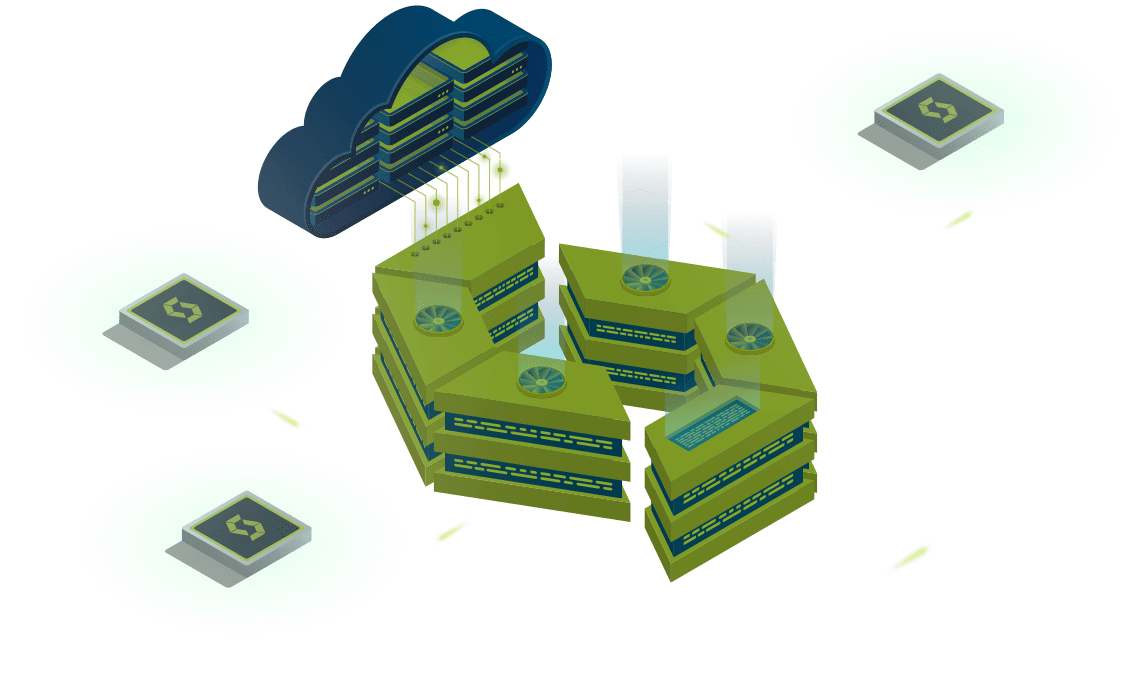 StorPool announced that its block SDS has hit its newest version, StorPool v19.2. New capabilities include:
Reliability 
Maintenance mode – Automates the checks needed to stop or start storage services without impacting user workloads. Administrators can enable Maintenance Mode on a per-node basis. As long as there is sufficient redundancy in the cluster, the given node has no running server instances, and the storage system is not rebuilding or rebalancing, the node transitions to maintenance mode. Administrators can transition a node to maintenance mode for a set period. Administrators can also trigger maintenance mode on a per-cluster basis to sync context between the customer and the StorPool support team.
In-Server Disk Tester – Automatically runs a set of reliability checks on any drive that fails an Input/Output operation, if it is still visible to the operating system. If the device passes all tests, StorPool returns it to the cluster. Administrators can also trigger the disk tester manually to test drive reliability proactively.
Data-at-Rest Encryption – When data is stored in nodes using only self-encrypting drives, encryption can be enabled for data at rest during deployment.
Introduced a Public Knowledge Base
Business Continuity
StorPool VolumeCare – Builds on top of the snapshots and clones features, many-to-one and one-to-many asynchronous replication introduced in 2016. A few notes about this new capability:

Administrators can now create and manage consistent atomic snapshots of volumes by defining retention policies and can store the snapshots both in their primary StorPool Storage systems and in remote clusters.
Detects if multiple volumes belong to the same virtual machine (based on tags added by the Cloud Management Platform) to create crash-consistent snapshots for the whole virtual machine.
Enables administrators to revert to a previous state based on the virtual machine ID instead of volume by volume.
Supports multi-cluster and multi-site deployments – administrators can use backup clusters to store snapshots instead of or in addition to storing them in the primary cluster. In this configuration, the service runs in each of the clusters.
Enables backing up multiple primary StorPool Storage systems to a single backup cluster, provided the sites have aligned retention policies. The StorPool support team proactively ensures that the retention policies do not contradict each other.
After the initial transfer of a given volume or virtual machine snapshot to a backup cluster, additional replications are incremental – StorPool only sends new or changed data to the backup cluster.
Management
Major Installation Package System Changes – New implementation of most core installation tools. Service files are now handled as rpm/deb packages.
Implemented Infrastructure that Provides Access to StorPool Packages – Customers can independently complete deployments or StorPool Storage updates. We recommend that StorPool support is engaged in these activities to ensure successful completion and optimal performance of the storage system.
Monitoring Support for IPv6-only Environments – nodes with IPv6-only Internet connectivity can now connect to the StorPool Hosted Monitoring System. They send the comprehensive list of metrics typically collected from StorPool clusters. Metrics include cluster status info (disks, services, running rebuild/rebalancing tasks, iSCSI configuration, etc.), host status info (control groups, kernels, connectivity, etc.), and performance metrics (latency, IOPS, and throughput per disk/volume/node, CPU usage, etc.).
Auto-interface Configurator – Extended to cover iSCSI configuration as well. Automatically detects the operating system, the type of interface configuration used for the storage system and iSCSI, and depending on the configuration type (i.e., exclusive interfaces or a bond) prints the interface configuration on the console. The Auto-interface Configurator automatically creates non-existing interface configurations and does not replace those that already exist unless explicitly instructed to do so.
Hardware Support
Added support for Micron 9300 NVMe drives, Samsung PM173x NVMe drives, and Micron 7300 Pro NVMe drives. StorPool Storage supports standard DC-grade hardware on a per-component basis.
Software support
Added support for RHEL/CentOS 8.