This week's News Bits we look at a number of small announcements, small in terms of the content, not the impact they have. MinIO earns Veeam Ready qualification. Ivanti Neurons Platform launched. Quantum Introduces Multi-Factor Authentication for tape libraries. Dynatrace expands Azure Monitoring support. IGEL UMS 6.05 released. Masergy expands its SD-WAN portfolio. Bittware launches Xilinx FPGA-based processor. EnGenius shipping Cloud ECS2512 and ECS2512FP Multi-Gigabit Switches. NAKIVO Backup & Replication hits v10.
This week's News Bits we look at a number of small announcements, small in terms of the content, not the impact they have. MinIO earns Veeam Ready qualification. Ivanti Neurons Platform launched. Quantum Introduces Multi-Factor Authentication for tape libraries. Dynatrace expands Azure Monitoring support. IGEL UMS 6.05 released. Masergy expands its SD-WAN portfolio. Bittware launches Xilinx FPGA-based processor. EnGenius shipping Cloud ECS2512 and ECS2512FP Multi-Gigabit Switches. NAKIVO Backup & Replication hits v10.
MinIO Earns Veeam Ready Qualification

MinIO announced that it has achieved Veeam Ready qualification for Object and Object with Immutability. MinIO states that it brings unique benefits to Veeam including the following:
MinIO is software-defined and hardware agnostic. This approach delivers massive savings and flexibility to Veeam customers and channel partners as they design systems to accommodate a range of different backup use cases from VMs to Veeam Backup for Microsoft Office 365 (VBO).
High performance backup and restore. With the ability to read/write at speeds in excess of 160 GB/s in a small 32 node cluster, MinIO for Veeam Backup & Replication can operate at primary storage speeds – performance scales linearly to 100s of Petabytes – shrinking Recovery Point Objectives (RPO) and Recovery Time Objectives (RTO) metrics.
Because MinIO excels at handling small objects, it is able to achieve high dedupe rates. This is a function of the fact that MinIO has eliminated the metadata database from the architecture. Even the small objects are erasure-coded for high durability and space reduction.
Through inline erasure-code, bit rot protection, encryption and object immutability MinIO delivers the highest assurances that backups are protected against data loss and data breach. In particular, object immutability provides exceptional protection from ransomware attacks.
MinIO's continuous active-active multi-site replication protects Veeam's customers – even in the case of total data center failure.
Ivanti Neurons Platform Launched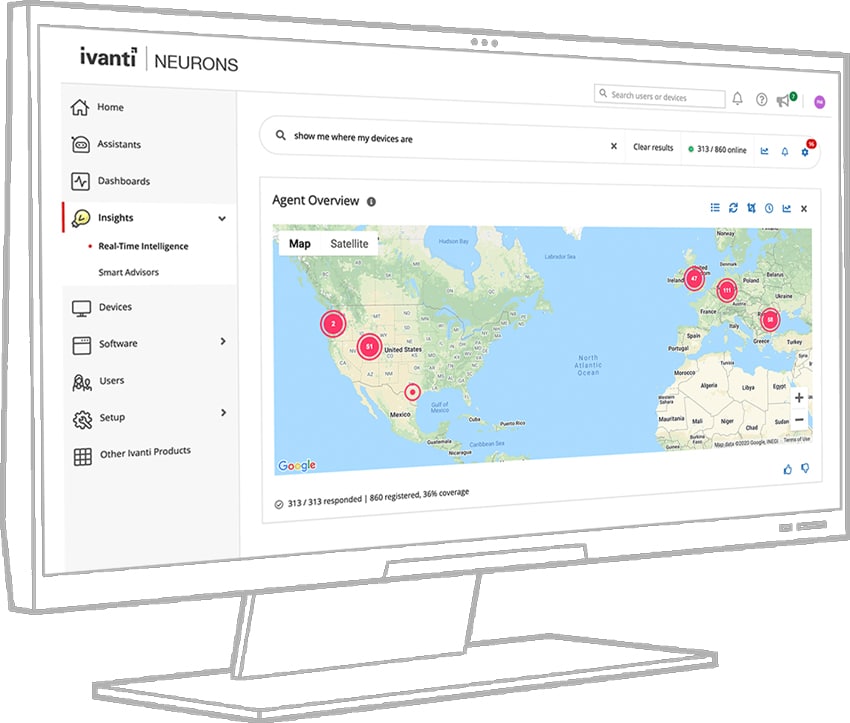 Ivanti announced its Neurons Platform a new hyper-automation platform that empowers organizations to proactively, predictably and autonomously self-heal and self-secure devices, and self-service end users. Capabilities include:
Ivanti Neurons for Edge Intelligence gives IT the ability to query all edge devices using natural language (NLP) and get real-time intelligence across the enterprise in seconds. It provides quick operational awareness, real-time inventory, and security configurations across the edge leveraging sensor-based architecture.
Ivanti Neurons for Healing offers an army of automation bots to proactively detect, diagnose, and auto-remediate configuration drift issues, performance issues, compliance issues, and security issues for endpoints. Automation of routine tasks paves the way to creating a truly self-healing environment, reducing time, costs, and improving employee experience.
Ivanti Neurons for Discovery delivers accurate and actionable asset information in minutes. This provides visibility in real-time using active and passive scanning and third-party connectors. These provide normalized hardware and software inventory data, software usage information and actionable insights to efficiently feed configuration management and asset management databases.
Ivanti Neurons Workspace provides a 360-degree view of devices, users, applications, and services, with real-time data. This allows first-line analysts to resolve issues previously escalated to specialists. User and device views cut complexity, long wait times and high escalation costs, resulting in faster end user resolution and greater productivity.
Quantum Introduces Multi-Factor Authentication For Tape Libraries

Quantum announced its new multi-factor authentication software to the company's Scalar i3 and i6 tape libraries. This new step will help to protect off-line data against ransomware attacks. Data stored on tape, even if it is offline, is still valuable and a target for attacks. This will make it extremely difficult for ransomware attacks to be successful.
Dynatrace Expands Azure Monitoring Support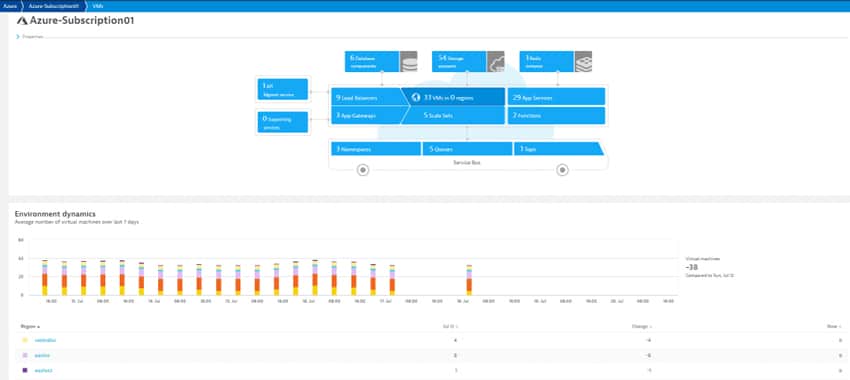 Dynatrace expanded its Software Intelligence Platform to automatically ingest metrics from all services supported by Microsoft Azure Monitor, all 80 of them. Dynatrace says that users can take the new capabilities to get better insights into both Azure and multicloud environments. The ability to ingest Azure Monitor metrics is expected to be available within the next 90 days.
IGEL UMS 6.05 Released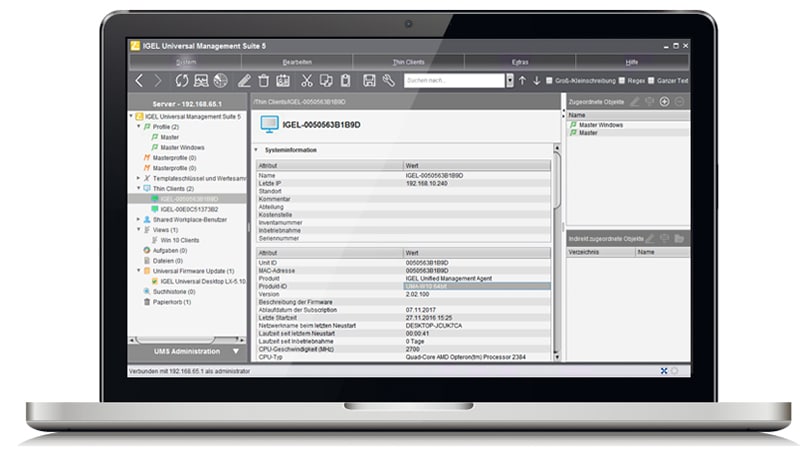 IGEL announced the release of its Universal Management Suite (UMS) version 6.05, bundled with IGEL Workspace Edition at no extra cost. New features include:
A web-based user interface for managing IGEL OS endpoints. IT administrators can easily select the UMS web application as a component during the IGEL UMS installation process. Established web technologies are used to improve user guidance and to make the product even more user-friendly. For example, the initial feature-set is designed to accommodate the help desk use case by enabling IT administrators to find the device they are looking for easily and quickly, run the most important power control commands, and shadow the device for troubleshooting purposes. IGEL expects to expand the feature set of the web application in subsequent UMS releases.
Enhanced Active Directory support. Expanded support for the Active Directory Connection for Microsoft SQL Server Database improves the authentication capabilities for users whose credentials and permissions are stored within Active Directory.
Firewall configuration. IT administrators can now select in the UMS installer the Windows Firewall ports that need to be open for the UMS to work correctly.
High Availability (HA). Features an integrated HA test feature to help prevent potential connection issues.
Masergy Expands Its SD-WAN Portfolio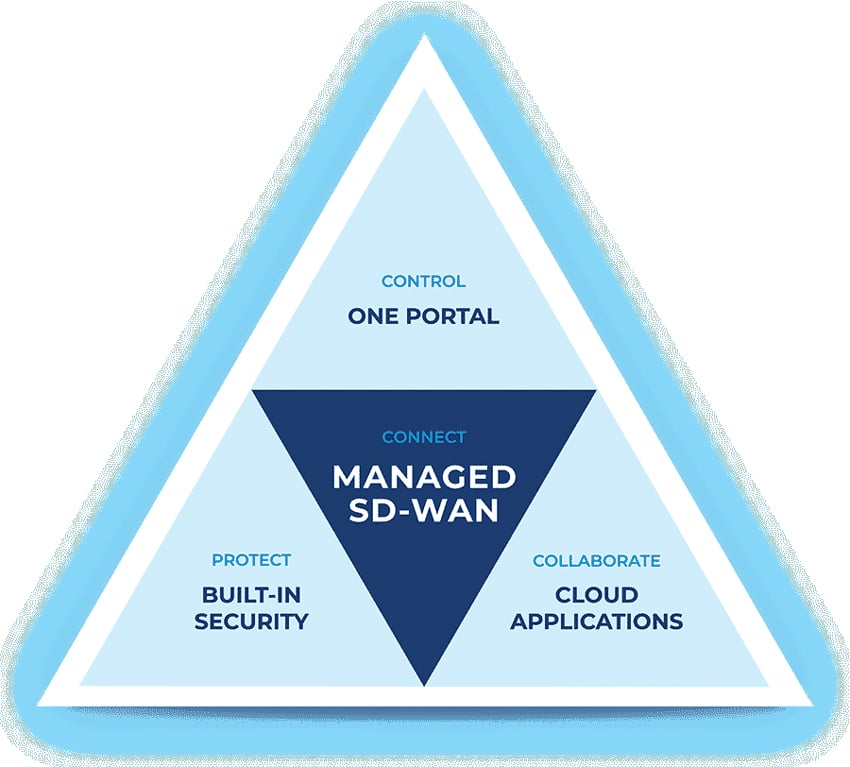 Masergy has expanded its SD-WAN portfolio even more to meet the needs of businesses of every size that are leveraging SD-WAN due to the Covid-19 pandemic. The company states that its expanding portfolio offer the following benefits:
Multiple management options

Fully managed solutions: Masergy's engineers and project teams deliver customized implementations and provide dedicated ongoing support, end to end.
Co-managed solutions: Leveraging the SD-WAN Orchestrator, clients can customize their configurations and make changes while Masergy simultaneously monitors and reports on performance.

SASE architecture

Adhering to the primary tenets of SASE, Masergy has been uniting network and security functions into a single solution for years, coupling SD-WAN with security bundles that include Unified Threat Management, Threat Monitoring and Response, or complete Managed Security Services. The Masergy security portfolio includes everything from cloud-based firewall as a service, cloud access security broker (CASB), secure web gateway, and Zero Trust network access to antivirus, intrusion detection/prevention, web filtering, data loss prevention, security analytics, endpoint detection and response, 24/7 SOC services, vulnerability scanning, more.

More hybrid networking options

In addition to Masergy-provided private access, direct internet access, and broadband internet access, clients can bring their own third-party connectivity.

Expanded cloud on-ramp solutions

Expanded connectivity to additional cloud service and SaaS providers; SD-WAN integration in Public Cloud Infrastructure; Shared private peering for SaaS apps; and a shared bandwidth model for multiple cloud services across the same exchange and across the Masergy Secure Edge Network; these are a few of the capabilities launching now and into 1Q21.

Unprecedented, market-leading SD-WAN Secure SLAs

100 percent service availability for cloud connections when architected for redundancy
100 percent service availability for SD-WAN sites configured for high availability
Proactive credits on service availability SLAs
Bittware Launches Xilinx FPGA-based Processor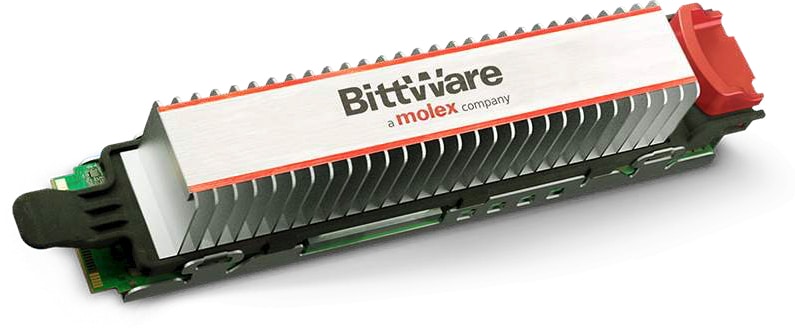 Bittware announced the launch of a Xilinx FPGA-based Computational Storage Processor in a new Open Compute form factor. Computational performance needs to be where data is at and not all back in the care. Bittware is delivering with its Xilinx FPGA-based CSP leveraging the M.2 form-factor. The Processor is designed to enable small accelerators, or datacenter SSDs to be connected to servers and peer storage devices.
EnGenius Shipping Cloud ECS2512 & ECS2512FP Multi-Gigabit Switches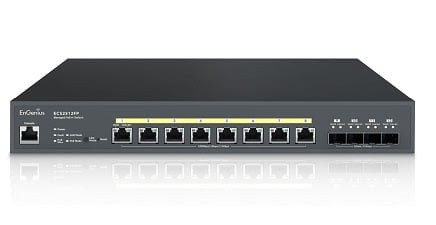 EnGenius Technologies Inc. announced the release of two new multi-gigabit switches, the EnGenius Cloud ECS2512 and ECS2512FP. The smaller of the two, EnGenius Cloud ECS2512 ($499 MSRP), comes with a full-featured layer 2+ switching capacity (120G), eight high-speed 2.5G ports, and four dual-speed 10G SFP+ slots for fiber uplinks. The more high-end, ECS2512FP ($749 MSRP), comes with the above as well as support for IEEE 802.3bt Power-over-Ethernet, allowing it to transfer 60W of power to each port.
NAKIVO Backup & Replication Hits v10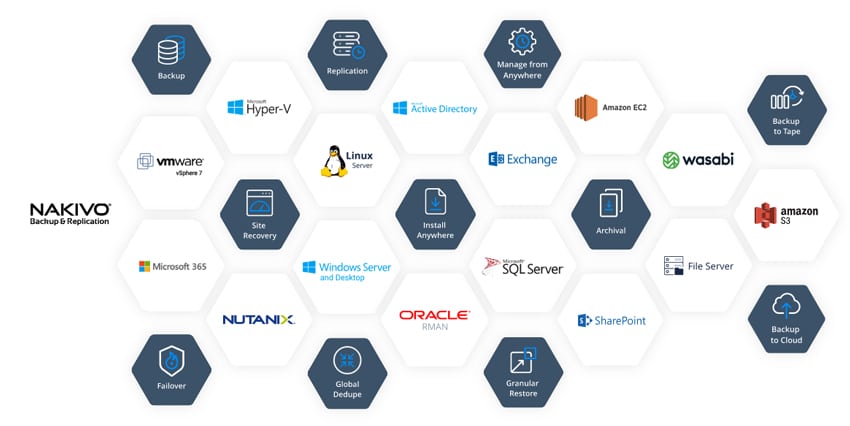 NAKIVO Backup & Replication has hit version 10. The latest version comes with the following benefits:
Backup to Wasabi — Wasabi has disrupted the cloud storage market by offering fast and reliable cloud object storage at one fifth the price of major competitors. With only a single, all-purpose storage tier and no fees for egress and API requests, Wasabi has made it easier for businesses to forecast storage costs and manage cloud-based data. And now, with the release of Backup to Wasabi, NAKIVO customers can perform a range of full and granular recoveries tailored to their specific business needs. NAKIVO Backup & Replication allows customers to unlock the full potential of Wasabi Hot Cloud Storage:

Send backups and backup copies of virtual and physical machines, Oracle databases and Amazon EC2 instances to Wasabi.
Reduce backup sizes with data reduction techniques and incremental backups to cut storage costs.
Eliminate downtime by instantly booting virtual machines directly from backups stored on Wasabi.
Restore individual files and application objects to source and custom locations directly from Wasabi backups.
Automate data protection with policies, Job Chaining and scheduled routine backup jobs.

vSphere 7 Support — NAKIVO Backup & Replication now supports backup, replication and recovery for VMs running on vSphere 7, the latest version of VMware's server virtualization platform. This enables users to leverage the advanced functionality of vSphere 7 while ensuring their virtual infrastructure remains protected.
Full P2V Recovery — NAKIVO Backup & Replication can now recover physical machine backups to VMware VMs. Full P2V Recovery creates virtual versions of physical servers and workstations that are ready for production environments, simplifying physical to virtual migrations and recovery in case of machine failure.
Linux Workstation Backup — NAKIVO customers can now perform application-aware, incremental backups of Linux workstations running Ubuntu 18.04 Desktop and Ubuntu 20.04 Desktop. In addition to full recoveries of entire Linux workstations, NAKIVO Backup & Replication also offers granular recoveries to restore individual files and application objects from compressed and deduplicated backups.