This week's News Bits we look at a number of small announcements, small in terms of the content, not the impact they have. Mirantis acquires Lens. Quantum DXi 4.1 software released. Nutanix Hybrid Cloud Infrastructure available on AWS. Dell Financial Services extends Payment Flexibility Program. Parallels Desktop 16 for Mac released. Hammerspace extends its channel program. Alluxio announces record 1H 2020 Growth. TEAMGROUP launches T-FORCE VULCAN G. QNAP Launches Single-port 2.5GbE PCIe Card for NAS and PC
This week's News Bits we look at a number of small announcements, small in terms of the content, not the impact they have. Mirantis acquires Lens. Quantum DXi 4.1 software released. Nutanix Hybrid Cloud Infrastructure available on AWS. Dell Financial Services extends Payment Flexibility Program. Parallels Desktop 16 for Mac released. Hammerspace extends its channel program. Alluxio announces record 1H 2020 Growth. TEAMGROUP launches T-FORCE VULCAN G. QNAP Launches Single-port 2.5GbE PCIe Card for NAS and PC
Mirantis Acquires Lens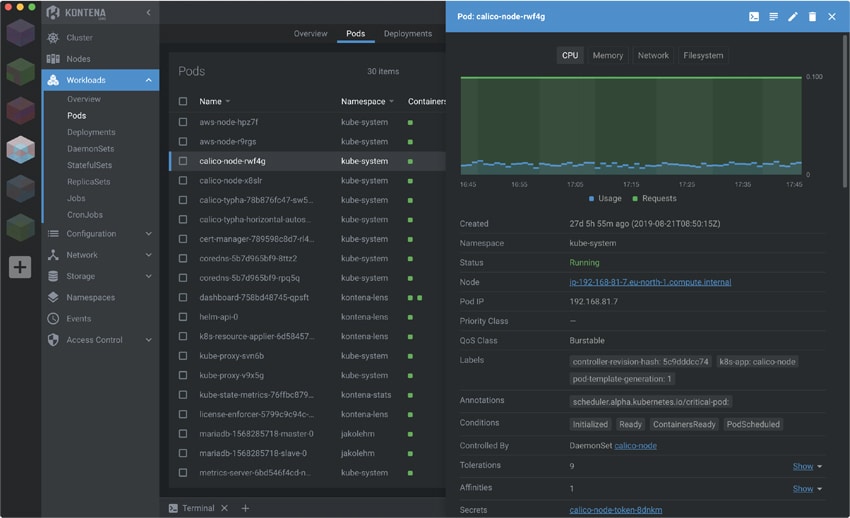 Ahead of KubeCon Europe this week, Miranits announced that it as acquired the Kubernetes integrated development environment (IDE) open source project, Lens. Lens features include:
Immediate Situational Awareness in Context: Lens provides users the easiest and fastest path to situational awareness in real-time for Kubernetes applications and clusters. With a context-aware terminal, built-in Prometheus stats, and comprehensive logging Lens provides users with the easiest and fastest navigation through all layers in the stack, view performance data, and troubleshoot issues.
Context-Aware Terminal: The built-in terminal includes a version of kubectl that is always API-compatible with your cluster and in the right context by automatically downloading and assigning the correct version in the background. As the user switches from one cluster to another, the terminal maintains the correct kubectl version and context.
Multi-Cluster Management on Any Cloud: Access and work with any number of Kubernetes clusters on any cloud, from a single unified IDE. The clusters may be local (e.g. minikube, Docker Desktop) or external (e.g. Docker Enterprise, EKS, AKS, GKE, Rancher, or OpenShift). Clusters may be added simply by importing the kubeconfig with cluster details.
Multiple Workspaces: Workspaces are used to organize any number of clusters into logical groups. They are useful for DevOps and SREs who need to manage multiple (even hundreds of) clusters. A single workspace contains a list of clusters and their full configuration.
Built-In Prometheus Stats: See real-time graphs and resource utilization charts integrated into the dashboard, always in the right context. Lens comes with a built-in and multi-tenant Prometheus setup that respects role-based access control (RBAC) for each user. Users will see visualizations for all the namespaces and resources to which they have access.
Quantum DXi 4.1 Software Released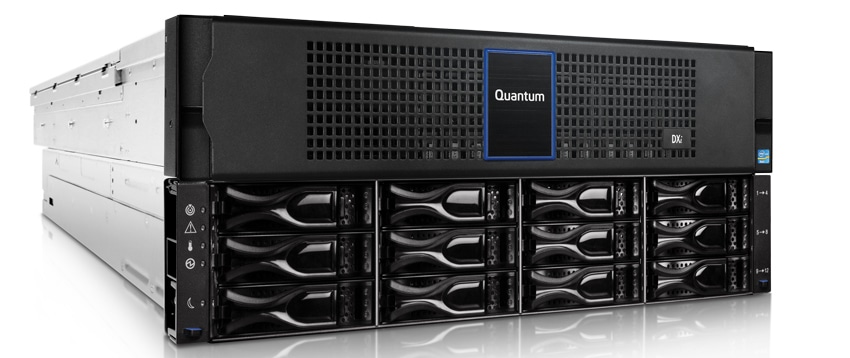 Quantum has announced the latest version of its backup software for DXi4800 and Dxi9000 backup appliances, Quantum DXi 4.1. The new updates are said to improve backup and restore system performance and monitor analytics. Enhancements include:
Support for Veritas NetBackup Targeted Automatic Image Replication (AIR) with a new OST Targeted AIR Plug-In
Improved replication fan-in capabilities – up to 50:1 fan in for DXi9000 systems, and up to 30:1 fan-in for DXi4800 systems
DXi Accent path optimization to reduce network loads
More flexible system memory configurations
Support for additional virtual tape drives (VTDs) for VTL DXi4800
Nutanix Hybrid Cloud Infrastructure Available On AWS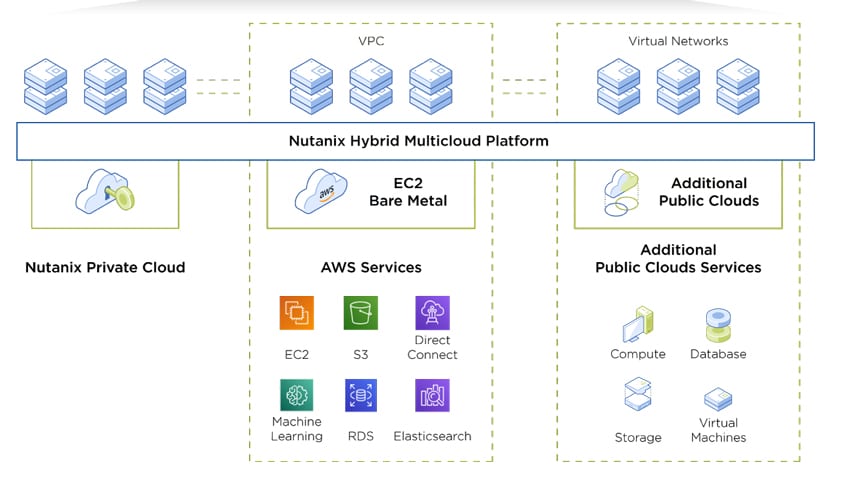 Nutanix announced the general availability of Nutanix Clusters on AWS. This is said to extend the flexibility and ease of use of the company's hyperconverged infrastructure (HCI) software, along with all Nutanix products and services, to bare metal Amazon Elastic Compute Cloud (Amazon EC2) instances on Amazon Web Services (AWS). Key features include:
Apps and Data Mobility: Nutanix Clusters solves a significant pain point for enterprises on their cloud journey by providing a seamless way to move legacy apps and data to the cloud. It enables mobility without needing to re-architect apps, something that can be extremely costly and time consuming.
Streamlined Operations with Unified Cloud Environment: Nutanix Clusters allows customers to create, manage and orchestrate their infrastructure, as well as their applications, across private and public clouds, all through a single interface. Unlike competitive solutions that only offer siloed cloud management, Nutanix Clusters extends this to private and public cloud. This single stack removes the need for a separate team to manage each environment, or re-skilling teams, and also enables seamless app mobility across clouds.
Built-In Networking Integration with AWS: Thanks to built-in integration with the AWS networking layer, Nutanix Clusters delivers benefits in terms of ease of deployment and performance. The networking integration also allows customers to use their existing AWS accounts, including unused credits, virtual private clouds, and subnets. This enables a truly unified management plane across private and public cloud, and hugely simplifies the customer experience of managing a hybrid cloud environment.
Cloud Cost Optimization: In addition to addressing key technical and operational challenges with hybrid cloud environments, Clusters can provide significant cost savings to customers. This is achieved by removing the need for different teams to manage each cloud environment, eliminating the need for costly migrations for legacy applications, and providing a way to easily hibernate public cloud clusters with just one-click to help eliminate waste. Additionally, available portable licenses, flexible payment models, and increased visibility in cloud spend, though Xi Beam, allow businesses to optimize their cloud investments and truly choose the right cloud for each workload, without lock-in.
Freedom of Choice: Nutanix Clusters on AWS gives customers the choice to either reuse existing on-premises hardware or AWS credits when building out a hybrid environment. In addition, customers can also choose to bring the on-premises licenses or select a pay-as-you-go or Cloud Commit models.
Dell Financial Services Extends Payment Flexibility Program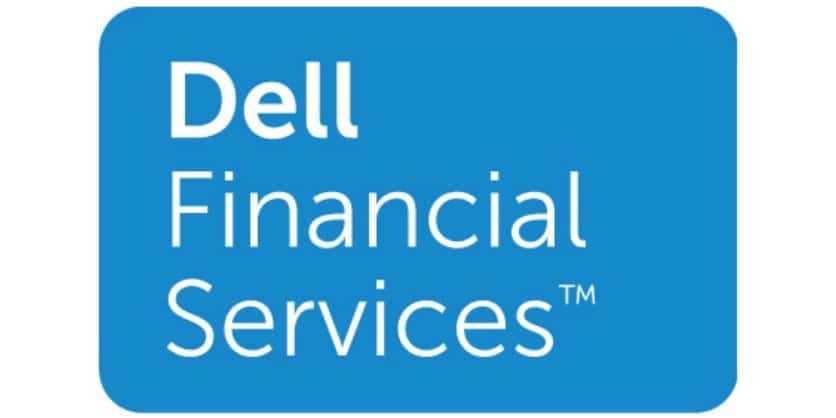 Dell Financial Services has announced that it is extending the Payment Flexibility Program through October 30, 2020, with payment deferrals until 2021. The company has added new options that include:
Zero percent interest rates and deferred payments for Dell Technologies infrastructure solutions
Short term options for remote work and learning with six- to 12-month terms and refresh options for laptops and desktops to help with back-to-school and return-to-work plans.
A one-year term flexible consumption offering to better align payments to an end user's technology usage
Credit availability to our valued channel partners through our Working Capital Solutions Program extending payments terms up to 90 days, and when combined with a Dell Financial Services (DFS) payment solution, the partner is paid within a few days, improving their cash flow
Parallels Desktop 16 For Mac Released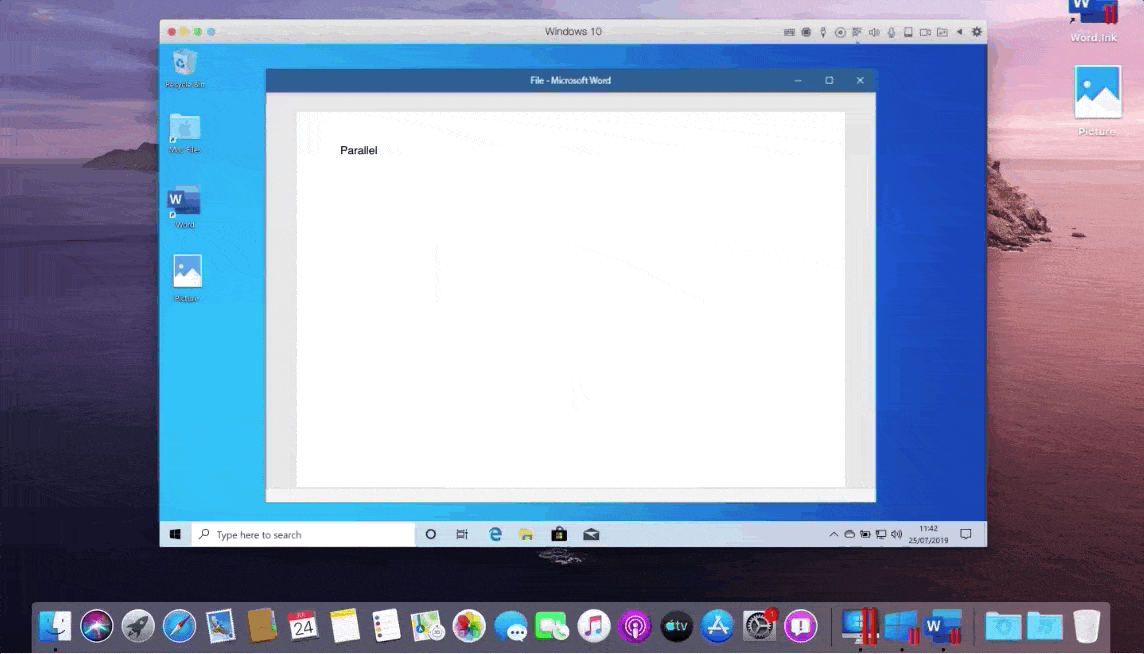 Parallels announce updates to its Parallels Desktop 16 for Mac, giving customers an even better Windows on Mac experience. Features include:
DirectX 11 and OpenGL 3: Up to 20 percent faster DirectX 11 and improved OpenGL 3 graphics in Windows and Linux.
Increased battery life: Stay productive on the go with up to 10 percent longer battery life when Windows runs in Travel Mode.
Automatically reclaim disk space: Virtual machines (VMs) can be set to automatically return unused disk space when shutting down.
New multi-touch gestures for Windows apps: Use smooth zoom and rotate Trackpad multi-touch gestures in Windows apps.
Enhanced printing: Print on both sides and use more paper sizes, from A0 to envelope.
Hammerspace Extends Its Channel Program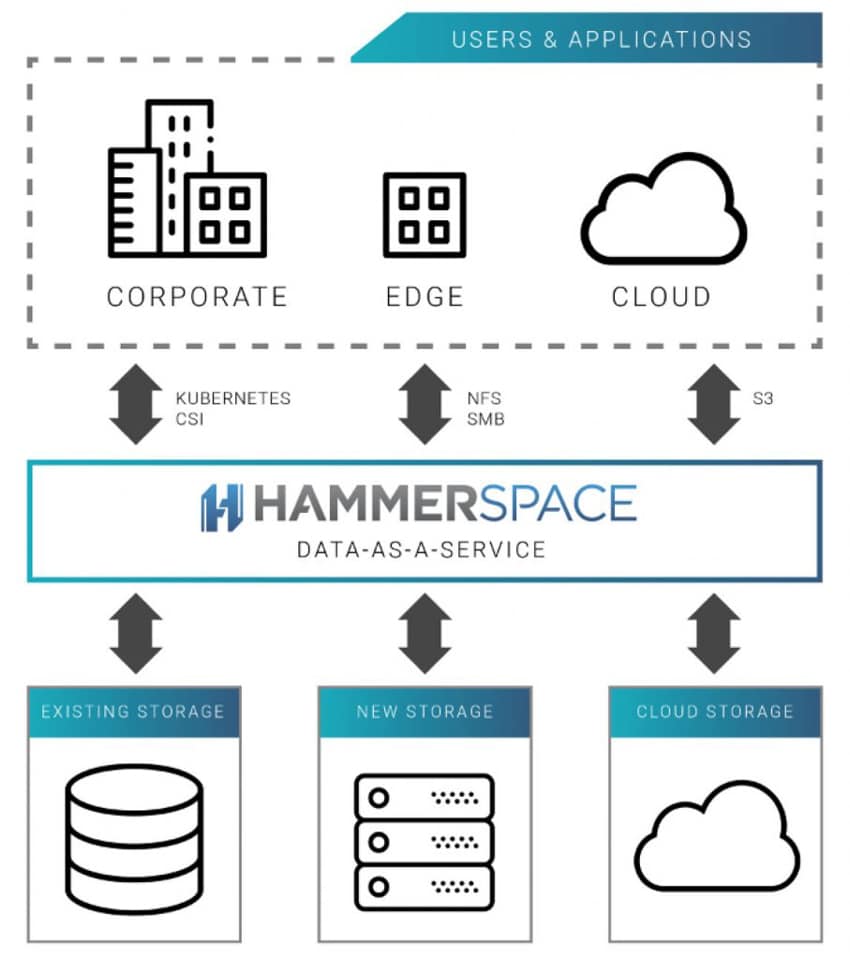 Hammerspace announced that its channel partner program has expanded into the EU. This expansion adds better support to existing and future customers in those neck of the woods. TreeConsult, a German IT integrator, is the first EU partner signed.
Alluxio Announces Record 1H 2020 Growth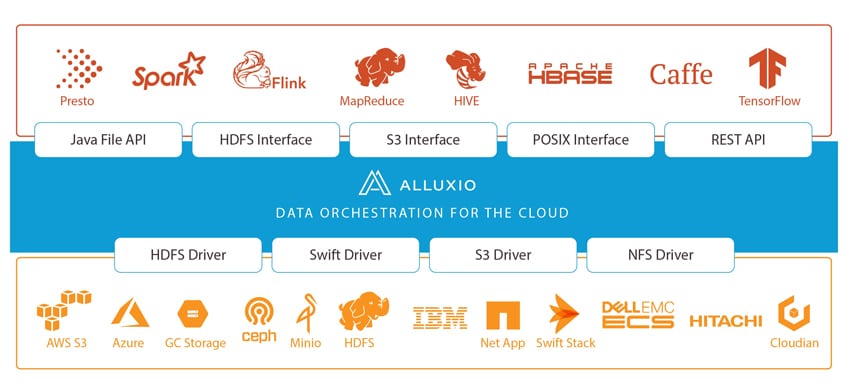 Alluxio announced record growth for the first half of 2020. They saw their sales grow 650%. Recent customers include Alibaba, Aunalytics, Datasapiens, EA, Nielsen, Playtika, Roblox, Ryte, Tencent, VIPShop, Walmart, Walkme and WeRide.
TEAMGROUP Launches T-FORCE VULCAN G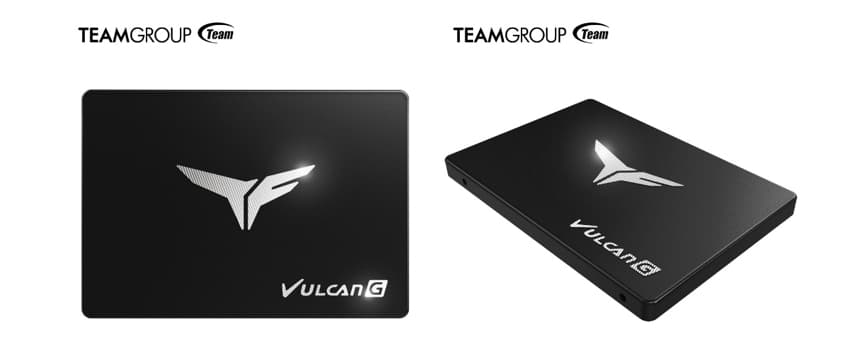 TEAMGROUP launched its latest SATA gaming SSD with the T-FORCE VULCAN G. The new drive is said to hit speeds of 550MB/s read and 500MB/s write. The drive comes in either 512GB or 1TB and has a MSRP of $61 or $107 respectively.
QNAP Launches Single-port 2.5GbE PCIe Card for NAS and PC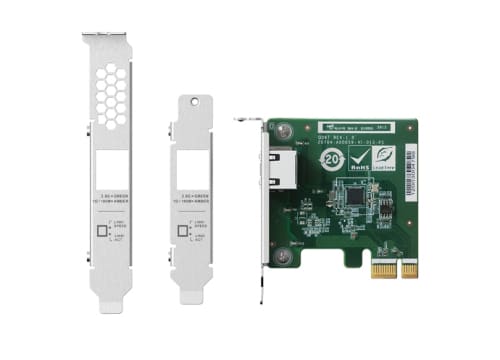 To further its push into 2.5GbE connectivity, QNAP has released a single-port 2.5GbE PCIe QXG-2G1T-I225 Card for NAS and PC. The card brings 2.5GbE connectivity instantly to the NAS or PC that it is inserted into even with a CAT 5e cable. The card is available now.