In this week's News Bits we look at a number of small announcements, small in terms of the content, not the impact they have. NAKIVO introduces v10.2. Quantum announces new hybrid storage arrays. Backblaze 2020 drive stats are available. Red Hat OpenShift Container Storage 4.6 released. Eaton Power Xpert SPD released. SUSE supports Longhorn 1.1. Qumulo expands Cloud Q Offering on AWS. Infinidat surpasses 7 Exabytes of enterprise storage deployed globally. Commvault expands Metallic BaaS portfolio. Crtl IQ debuts. OwnBackup raises $165.7 million.
In this week's News Bits we look at a number of small announcements, small in terms of the content, not the impact they have. NAKIVO introduces v10.2. Quantum announces new hybrid storage arrays. Backblaze 2020 drive stats are available. Red Hat OpenShift Container Storage 4.6 released. Eaton Power Xpert SPD released. SUSE supports Longhorn 1.1. Qumulo expands Cloud Q Offering on AWS. Infinidat surpasses 7 Exabytes of enterprise storage deployed globally. Commvault expands Metallic BaaS portfolio. Crtl IQ debuts. OwnBackup raises $165.7 million.
NAKIVO Introduces v10.2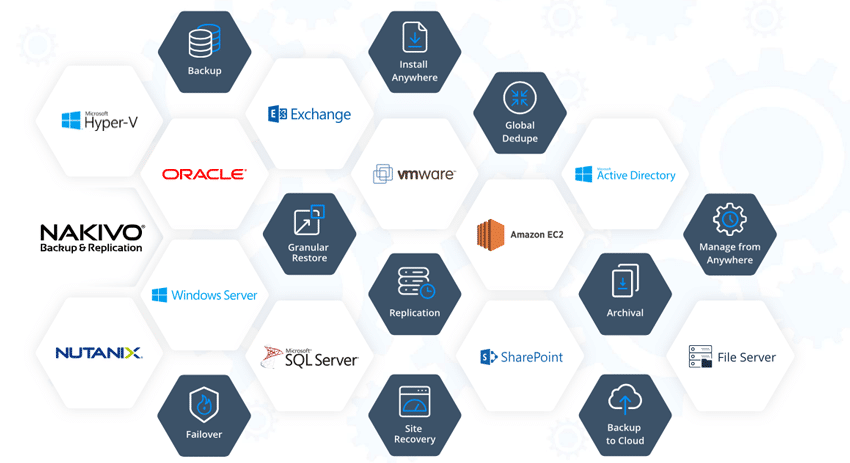 NAKIVO announced version 10.2 of its NAKIVO Backup & Replication. New features include:
SharePoint Online Backup
Ransomware-Proof Backups with Amazon S3 Object Lock
Tenant Resource Allocation
NAKIVO Backup & Replication Trial download
 Quantum Announces New Hybrid Storage Arrays

Quantum Corp. launched its H2000 Series of hybrid storage arrays. The H2000 Series can be configured with high-performance SSDs and high-capacity HDDs to give users the best of both worlds. The series can be configured with either fiber channel or Ethernet connectivity and can be deployed as part of the company's StorNext file system cluster. The H2000 Series has two models and two JBOD models, with usable capacity up to 307TB in a 2U form factor.
Backblaze 2020 Drive Stats Are Available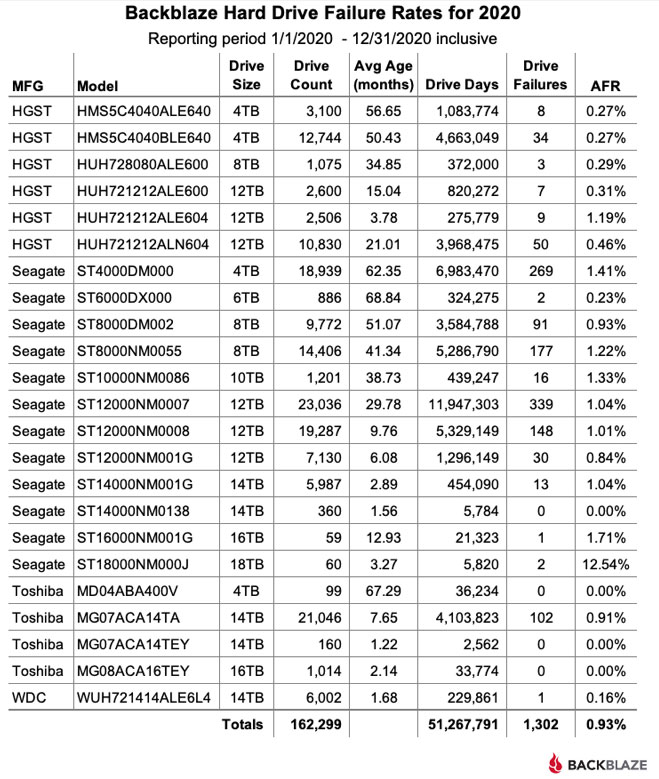 Backblaze has completed its HDD stats for the full year 2020. The company now has over 165K HDDs under management it is looking at. Highlights include:
162,530 spinning drives, 3,000 boot drives
3000 pods in service
Vastly increased diversity of drives (more data from more models)
Western Digital Returns to the farm
Toshiba delivers some zero failure results
Annualized Failure Rate is way down
Red Hat OpenShift Container Storage 4.6 Released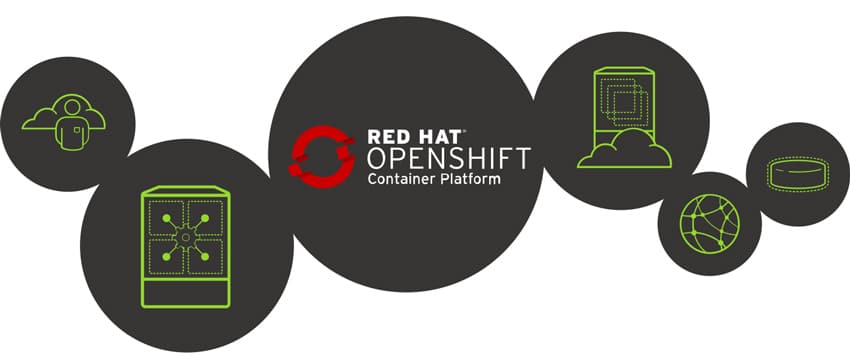 Red Hat released Red Hat OpenShift Container Storage 4.6. Enhancements and features include:
Snapshot functionality orchestrated by the Container Storage Interface (CSI) for customizable, point-in-time snapshots and clones of persistent data volumes. This makes it easier for IT administrators and application developers to more quickly return to a prior state.
OpenShift APIs for Data Protection to correctly restore data and applications that run in container pods. Backup tools need cluster resource context so that when applications are restored, they are able to find the namespaces associated with their persistent data. The OpenShift APIs for Data Protection operator enables Red Hat's business partner ecosystem to more effectively integrate their data protection solutions with OpenShift, providing a more streamlined customer experience.
Broad support from an ecosystem of leading backup vendor solutions including Red Hat-certified IBM Spectrum Protect Plus which delivers data resilience for containerized applications running in Red Hat OpenShift and Kubernetes; TrilioVault for Kubernetes, a Red Hat-certified, Kubernetes-native data protection and disaster recovery solution for Red Hat OpenShift applications; and Kasten K10 by Veeam, a Red Hat-certified, Kubernetes-native data management solution for Red Hat OpenShift applications across hybrid cloud environments.
Eaton Power Xpert SPD Released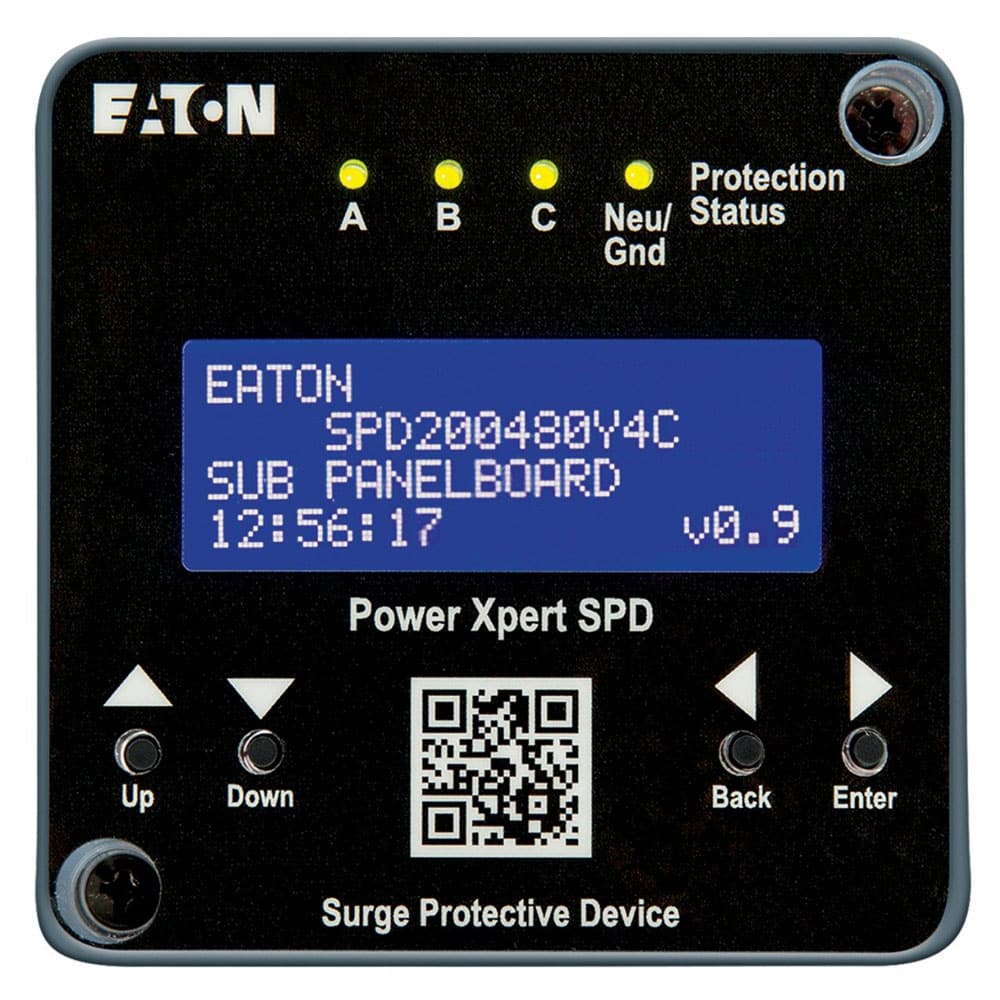 Eaton announced new connected surge protection with the introduction of Power Xpert SPD. The new solution can help customers to protect against surge events in several ways. First, it has capture and categorize for surge events rating them low, medium, and high categories according to IEEE standard C62.41. Customers are able to remotely monitor surges in real-time or after the fact to better predict future events and respond proactively.
SUSE Supports Longhorn 1.1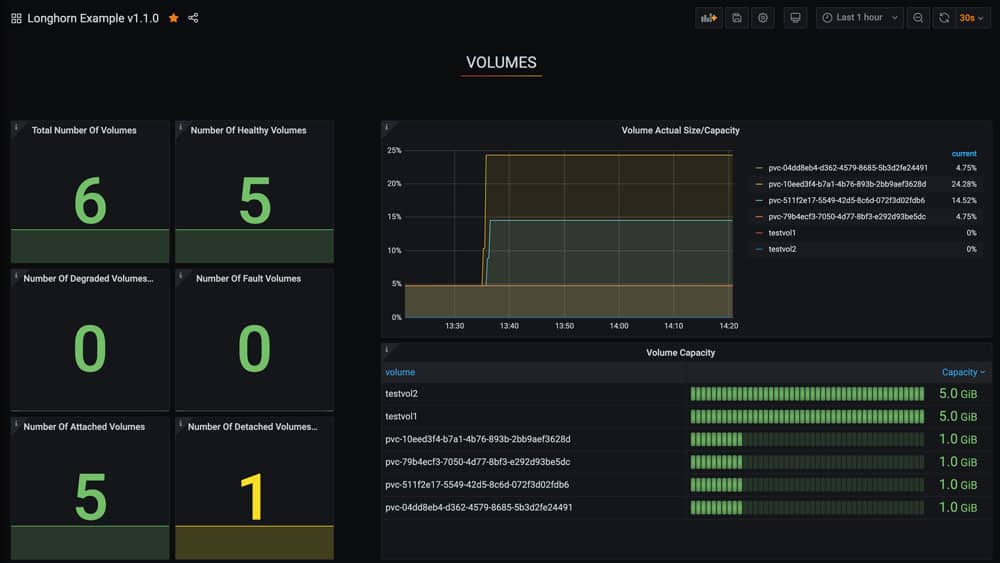 SUSE announced its support for Longhorn 1.1. Longhorn is 100% open source, microservices-centric, and cloud-native storage for Kubernetes deployments. Longhorn 1.1 brings a host of new features and improvements for enterprise DevOps teams. Features include:
Robust Kubernetes-native storage at the Edge: Longhorn 1.1 extends Kubernetes-native storage capabilities to support edge deployments. It's designed to help teams store data reliably within even the most hostile and resource-constrained environments. It also comes with support for ARM64 – one of the most requested features from the community.
Driving efficient container performance: Improving efficiency is consistently top of mind for users in the K8s community. Likely to be a popular introduction, Longhorn now offers 'ReadWriteMany' support across containers, giving developers an efficient persistent storage solution that enables volumes to be read and written across multiple containers at any time. Unlike 'ReadWriteOnce' methodologies, Longhorn 1.1 allows teams to share volume storage between different paths on different nodes.
Enhanced Visibility and Operations Support: Longhorn 1.1 brings better insights and functionality within an organization's storage infrastructure. With new integrated support for Prometheus baked in, users now have real-time metrics of their storage health (monitoring, resource usage, tracking, etc.). With this support for Prometheus, users have a much more detailed view of cluster performance. Finally, with new support for CSI Snapshotter, users can create/restore backups via 'kubectl'.
Boosted Maintenance Functionality: Another new arrival with Longhorn 1.1 is enhanced node maintenance capabilities. Longhorn now supports Kubernetes drain operations to aid users with the safe performance of node maintenance. Longhorn 1.1 also features the ability to recognize the existing disks on a new node, which provides a better operational environment for Cloud Providers.
Increased Resilience: Top of the priority list for most companies is mitigating network issues. A new Data Locality feature has been introduced with Longhorn 1.1 to increase resilience in unstable network conditions (e.g., in edge scenarios). This new capability will keep a storage replica local to the workload itself, ensuring that, even if the node temporarily loses network connectivity, access to storage will never be lost.
Qumulo Expands Cloud Q Offering On AWS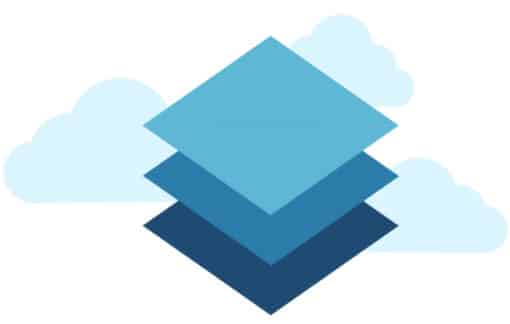 Qumulo announced that it has expanded its Cloud Q offerings on the AWS marketplace. The main benefits are lowing the cost of file data management for customers and increasing the range of performance options for customers which enables much more efficient AWS infrastructure utilization for a wider variety of unstructured file data workloads. According to the company, Qumulo's expansion of purpose-built configurations for file data offerings on AWS, available through the AWS Marketplace, provide customers the exact fit for both efficient use of unstructured data and alignment with budgetary requirements, while delivering the flexibility to support data growth at a tremendous cost saving.
Infinidat Surpasses 7 Exabytes Of Enterprise Storage Deployed Globally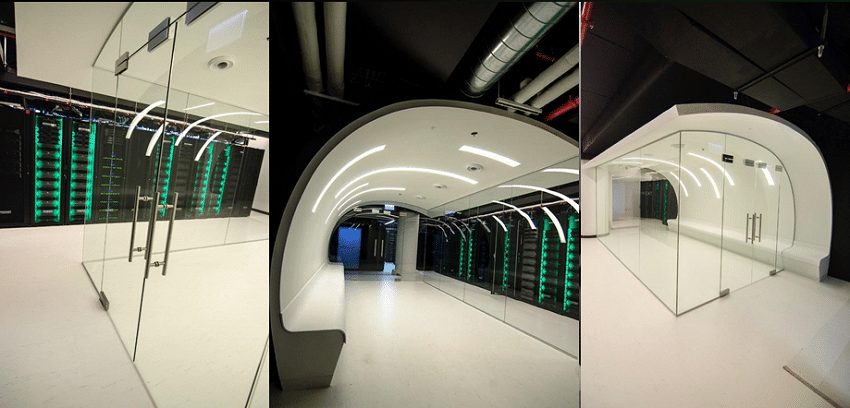 Infinidat announced that it has deployed 7.1 Exabytes of enterprise storage capacity worldwide. The company claims that this is a higher capacity than the top eight primary storage all-flash array (AFA) vendors shipped in 2020. Quite impressive for a company that is only 10 years old.
Commvault Expands Metallic BaaS Portfolio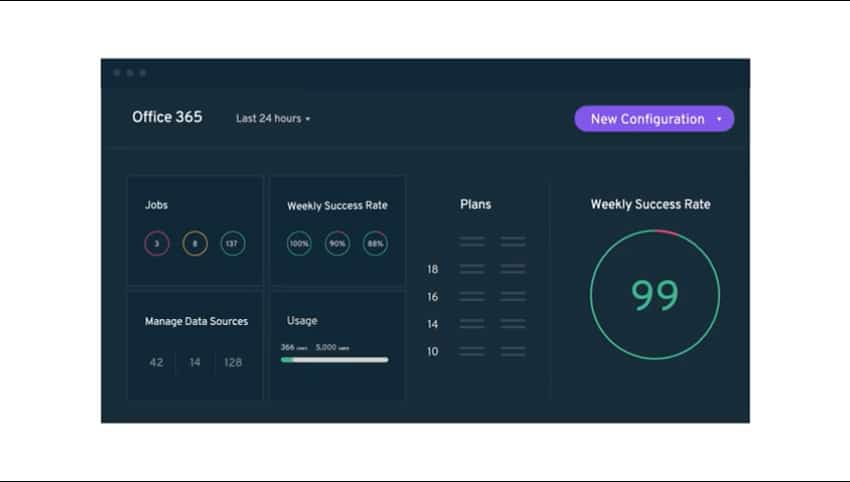 Commvault is continuing to expand its Metallic Backup-as-a-Service (BaaS) portfolio. The newest services include:
Metallic Salesforce Backup provides customers scalable, enterprise-grade SaaS data protection for the Salesforce Sales, Service, and Financial Cloud. It offers simple protection for valuable Salesforce data with unlimited retention, unlimited storage, and hardened security controls built-in – helping to meet stringent standards, unique requirements like sandbox seeding, recovery requirements, and SLAs.
Metallic Office 365 & Teams Backup & Recovery now builds on Metallic's existing Microsoft Teams capabilities to include in-place restore of Teams conversations and other data. This enables administrators to granularly recover data stored within Teams, channels, and conversations, with better speed and precision while maintaining existing site structures and settings. All new and existing Metallic Office 365 Backup customers will automatically receive Microsoft Teams functionality as part of their subscription – which also provides coverage for Microsoft Exchange, SharePoint, and OneDrive.
HyperScale X for Metallic offers customers the choice of a fully integrated appliance for single-vendor management of on-premises storage and SaaS-delivered data backup. It enables the Commvault appliance, HyperScale X, to run in edge mode, allowing it to operate as a backup target for hybrid cloud workloads protected by Metallic. This innovative edge offering represents the next step in Metallic's hybrid expansion, combining the best of Metallic BaaS with the best of the HyperScale X scale-out storage platform. Customers can use Metallic to protect data in any hybrid data protection schema, whether cloud to cloud, on-premises data to cloud with an on-premises copy for fast restore, cloud to edge appliance, and more.
Support for Oracle Database and Microsoft Active Directory backup is now offered as part of the Metallic Database Backup solution. Providing BaaS database protection for customers' hybrid world, Metallic Database Backup gives administrators seamless visibility and database protection for SAP HANA, Oracle, Microsoft SQL, and Active Directory on-premises, in the cloud, and in Azure.
Crtl IQ Debuts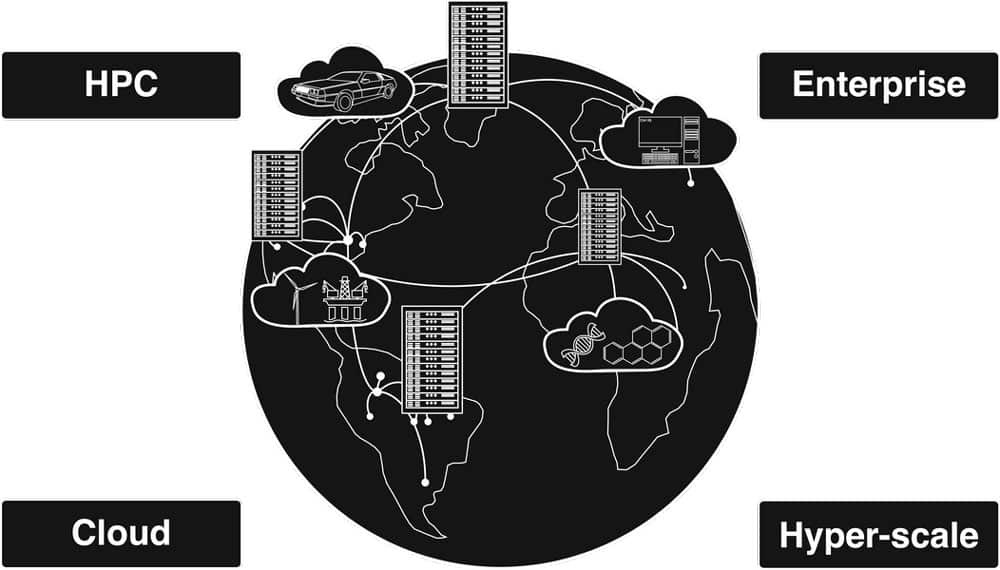 Crtl IQ debuts its multi-cloud, multi-site, and performance-focused orchestration solution this week. Crtl IQ was formed by Gregory Kurtzer, high-performance computing (HPC) veteran and creator of open source projects CentOS and Rocky Linux, and debuts with $4 million in Series A backing from OpenDrives Inc. and IAG Capital Partners. The solution includes:
Rocky Linux: enterprise Linux supported for cloud and enterprise created by Kurtzer, Ctrl IQ CEO and founder of CentOS
Warewulf: scalable systems management suite designed to manage clusters of compute resources.
Ctrl Computing Stacks: fully supported computational stacks designed for all performance-intensive workflows like HPC, AI, ML, and scientific workflows.
Fuzzball: provides the intelligent, secure and performant orchestration of workflows and data in a managed or hosted on-premise solution.
Ctrl IQ Cloud: provides a secure hybrid platform to execute and orchestrate both performance critical workflows and services.
OwnBackup Raises $165.7 Million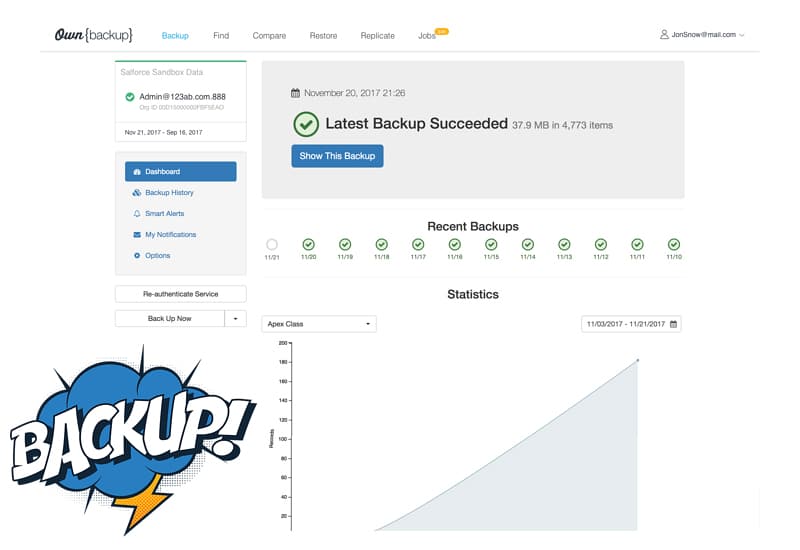 OwnBackup, the SaaS data protection company, announced that it has raised an additional $165.7 million in series D funding. This round was co-led by Insight Partners, Salesforce Ventures, and Sapphire Ventures, with participation from existing investors Innovation Endeavors, Vertex Ventures, and Oryzn Capital. The company states that the additional funds will support ongoing investments in global expansion and extend OwnBackup's platform to help companies big and small manage and secure their most mission-critical SaaS data.