This week's News Bits we look at a number of small announcements, small in terms of the content, not the impact they have. Rackspace files for its IPO. AMD Confidential VMs in beta on Google Cloud. Plugable launches UD-3900Z and UD-6950Z docks. Nasuni scores $40 Million in funding and launches new Cloud File Storage capabilities. Catalogic introduces ECX Copy Data Management for HPE Nimble. TerraMaster launches F4-422 10GbE 4-Bay NAS. Panzura Announces 34th Patent. OWC releases Thunderbolt 3 10G Ethernet Adapter. MariaDB Platform X5 adds new Distributed SQL.
This week's News Bits we look at a number of small announcements, small in terms of the content, not the impact they have. Rackspace files for its IPO. AMD Confidential VMs in beta on Google Cloud. Plugable launches UD-3900Z and UD-6950Z docks. Nasuni scores $40 Million in funding and launches new Cloud File Storage capabilities. Catalogic introduces ECX Copy Data Management for HPE Nimble. TerraMaster launches F4-422 10GbE 4-Bay NAS. Panzura Announces 34th Patent. OWC releases Thunderbolt 3 10G Ethernet Adapter. MariaDB Platform X5 adds new Distributed SQL.
Rackspace Files For Its IPO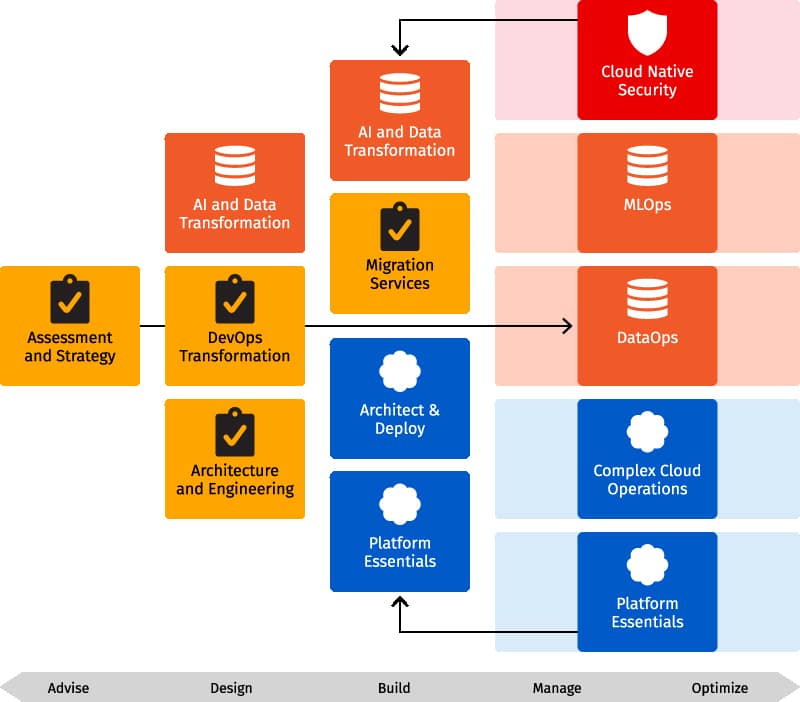 Rackspace Technology filed a registration statement on Form S-1 with the Securities and Exchange Commission relating to the proposed initial public offering of its common stock this week. The stock will be traded on the Nasdaq market under the RXT ticker symbol. Price and number of shares hasn't been released yet.
AMD Confidential VMs In Beta On GPC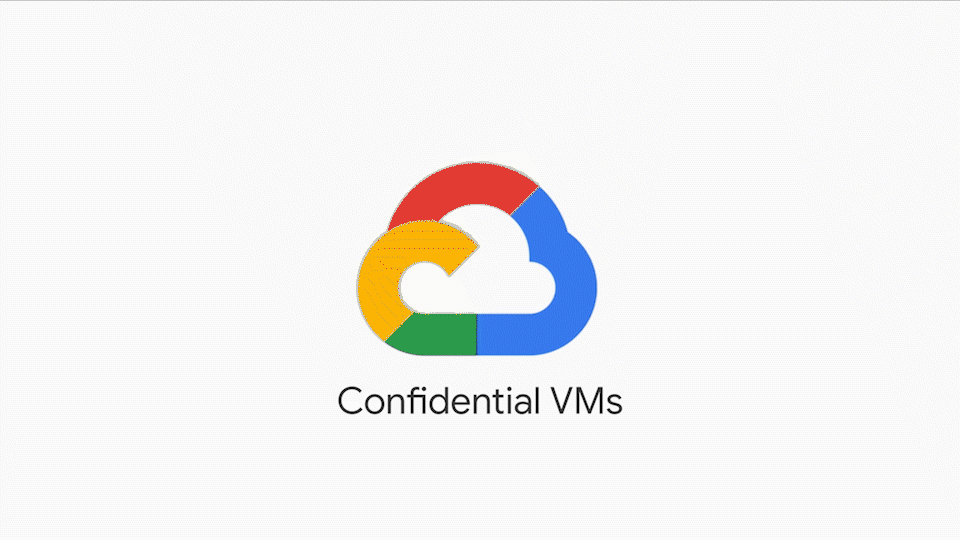 AMD, along with Google, announced a furthering of their partnership with the beta availability of Confidential virtual machines (VMs) on the Google Compute Engine, powered by the security of 2nd Gen AMD EPYC processors. Based on the N2D family of VMs, the Confidential Computing VMs allow for:
Real time encryption-in-use – Google Cloud customers can encrypt data-in-use, taking advantage of advanced security features offered by the 2nd Gen AMD EPYC processor together with Confidential Computing cloud services, bringing a breakthrough in the level of cloud data protection,
Secure Encrypted Virtualization (SEV) – an advanced security feature available on AMD EPYC processors, which encrypts VM memory using a dedicated per-VM key that is generated and managed by the embedded security processor,
"Lift and Shift Confidentiality" – AMD and Google have simplified the use of Confidential Computing, making the transition to Confidential VMs seamless as customers do not need to make any code changes to their applications to benefit from these VMs,
High-performance VMs – Confidential VMs offer similar performance to Google N2D VMs, which are powered by high-performance 2nd Gen AMD EPYC processors.
Plugable Launches UD-3900Z & UD-6950Z Docks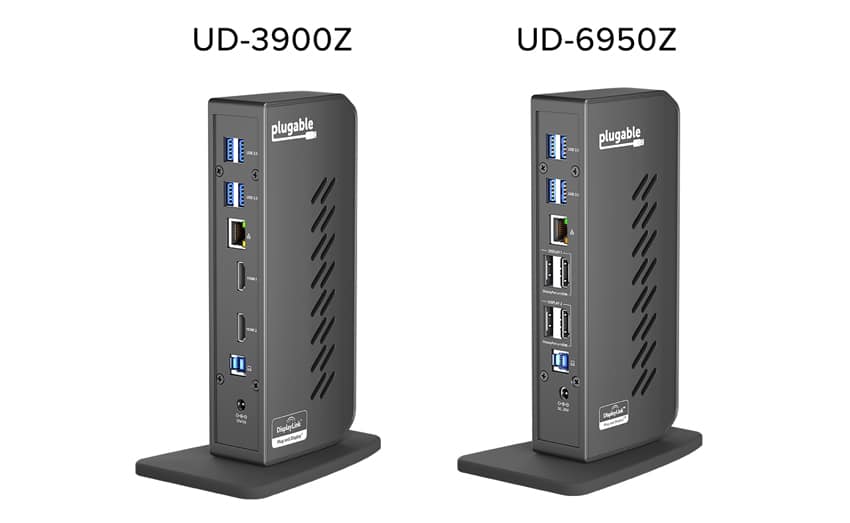 Plugable expanded its line of highly useful docs with new vertical USB 3.0 and USB-C Display Docks with HDMI Display and Dual DisplayPort, the UD-3900Z and UD-6950Z Docks. The Plugable UD-3900Z and UD-6950Z Docking Stations will be available for $99 and $139, respectively. We shall have reviews incoming. Features include:
Workplace Expansion: Compatible with Windows PC systems with the ability to connect up to two additional displays
High-Resolution for Unmatched Performance: connect up to two 1920×1200 resolution (1080p) HDMI displays via HDMI with the UD-3900Z or 3840×2160 resolution displays (4K) via DisplayPort or HDMI with the UD-6950Z
Amplified Productivity: The UD-3900Z provides six additional USB ports and the UD-6950Z provides six additional 3.0 5Gbps ports (both feature wired Gigabit Ethernet connection and a combination 3.5mm audio jack)
Flexible Hist Connectivity: Connect different host systems with the included USB 3.0 and USB-C cable
Nasuni Scores $40 Million In Funding & Launches New Cloud File Storage Capabilities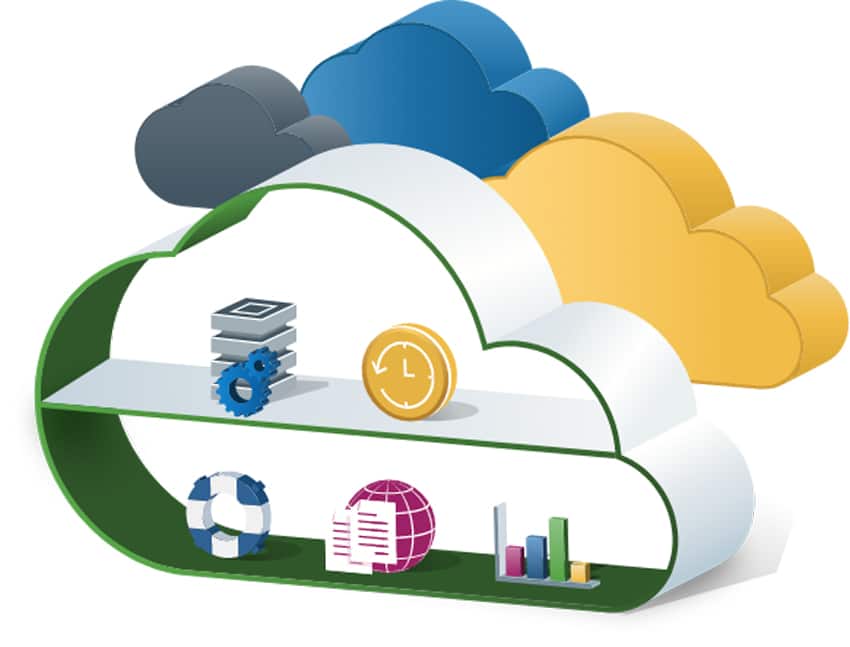 Nasuni raised an additional $25 million in new equity financing coupled with a $15 million debt facility, bringing its total to over $100 million in funding in three years. On top of the funding, the company also released new cloud file storage capabilities at a time when remote work has gone up dramatically around the world. The update includes enhancements in three main areas:
Enhanced remote work

Nasuni is now certified to work with Microsoft Windows Virtual Desktop, coupling cloud file storage with cloud virtual desktops to deliver maximum user experience at a much lower cost than traditional file storage.
New edge availability and health monitoring capabilities enable Nasuni to detect and correct issues before user file access is affected, ensuring improved uptime. Edge caching appliances can also run in cloud regions, eliminating the need to cache on-premises.
Nasuni now offers active-active global file locking servers across three continents: APJ, EMEA and the U.S., increasing the resiliency and performance of remote file locking and file synchronization.
Support for Azure Ultra Disk and Premium SSD enable higher-performance file access for end users when Nasuni file shares are hosted in Azure.

Simplified file storage cloud migration

Rapid migration professional service bundles allow enterprises to migrate their data to the cloud faster and easier.
Nasuni's new offer for customers moves up to 100 TB of file data to the cloud within 30 days.
New support for AWS Snowball Edge devices reduces high network costs and transfer times by providing fast data migration into AWS for remote or low-bandwidth sites.

Modern data protection for files against ransomware

As cyberattacks such as ransomware increase, Nasuni's Continuous File VersioningÒ technology and methodology enables customers to protect critical file data and maintain business operations. Nasuni recovers data in minutes to hours versus traditional backup storage systems, where it often takes days to weeks.
Catalogic Introduces ECX Copy Data Management For HPE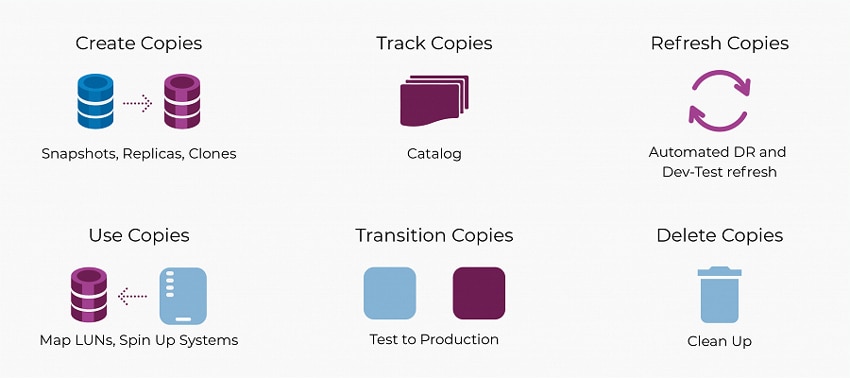 Catalogic Software announced that its ECX copy data management (CDM) solution now supports the HPE Nimble Storage all flash and hybrid array storage systems. Through an update later this month, ECX CDM will bring additional automation, user self-service and API-based operations (without the need for any additional hardware) to several HPE Nimble systems. The systems include: the full line of HPE Nimble Storage all flash systems: AF20, AF20Q, AF40, AF60, and AF80 and HPE Nimble Storage hybrid arrays systems: HF20, HF20C, HF20H, HF40, HF40C, HF60, and HF60C.
TerraMaster Launches F4-422 10GbE 4-Bay NAS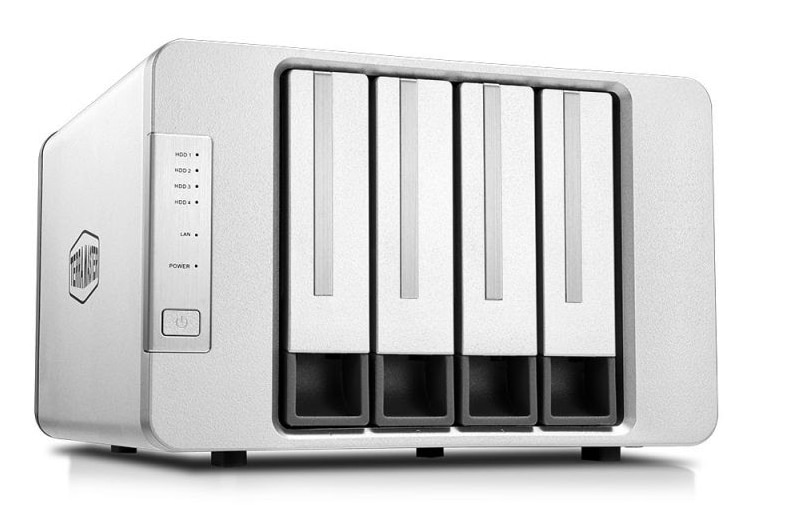 TerraMaster announced its newest 4-Bay NAS, the F4-422 10GbE. This NAS is aimed at professionals and comes with an Intel Celeron quad-core 1.5GHz processor, 4GB of DDR3 memory, two Gigabit ports, a high-speed 10GbE port, and two USB3.0 Host ports. It retails for $500 and has the following features:
Powerful and Efficient — The TerraMaster F4-422 is equipped with an Intel Celeron quad-core 1.5GHz processor with a turbo boost of up to 2.3GHz. It packs 4GB of DDR3 memory which is upgradeable to 8GB. For high-speed networking, the F4-422 has two 1GbE ports and a 10GbE port. The F4-422 supports multiple RAID modes including RAID 0, RAID 1, RAID 5, RAID 6, RAID 10, JBOD, and SINGLE modes. It also supports advanced SDD acceleration technology with an SSD cache.
High-Speed and Reliable Networking — The F4-422 packs 2x GbE and 1x 10GbE ports for high-speed and reliable networking. With four Seagate IronWolf 6TB hard drives in RAID 0, the F4-422 offers read and write speeds of up to 650MB/s and 670MB/s, respectively. The device is designed with professional users like content creators in mind where high-speed connectivity is beneficial in storing and accessing large data files like 4K video editing projects.
Multiple Layers of Data Protection — The F4-422 comes with six layers of data protection including automatic scheduled backup, Btrfs file system and snapshot, multi RAID array security, AES hardware folder encryption and network transport encryption, cloud drive data backup, and file system cluster.
Designed for Large-Scale User Access — The F4-422 is designed to support concurrent access for up to 500 users. Easily share storage space across multiple users and set RBAC rights management and Windows ACL, and set access rights according to users, user groups, and folders.
Panzura Announces 34th Patent

Panzura announced its 34th patent, Patent #10630772. According to the company, this patent encompasses several technologies, including real-time file locking capabilities across an unlimited number of distributed locations, that deliver immediate file consistency to remote workers and distributed teams while using the cloud as a global data storage medium. The patent is entitled "Maintaining Global Namespace Consistency for a Distributed Filesystem."
OWC Releases Thunderbolt 3 10G Ethernet Adapter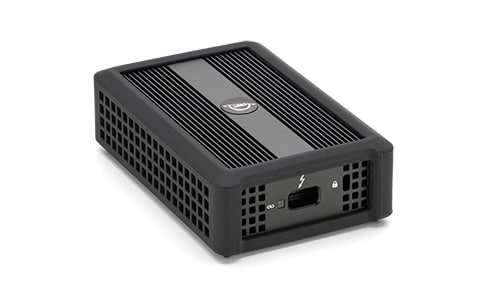 OWC released its Thunderbolt 3 10G Ethernet Adapter this week. Highlights include:
Blazing-fast: over 900MB/s real-world tested transfer speed for large file transfers, video
editing, and live streaming gaming sessions
Compatible: use with any Thunderbolt 3-equipped Mac or Windows computer
Capable: Up to 100-meter cable distance with Cat6a for 10G, Cat6 for 5G, and Cat5e for 2.5G
Smart: supports auto-negotiation for 10Gb/s, 5Gb/s, 2.5Gb/s, 1Gb/s and 100Mb/s Base-T
Ethernet standards
Accessible: Wake-on-LAN ready for remote access of home or work computer
AVB ready: perfect for use in pro audio and video applications where synchronization of data
streams is critical
Cost effective: 2.5GBASE-T and 5GBASE-T technology (formerly NBASE-T) provides up to 500%
faster performance over existing cabling
Cool: ventilated aluminum heatsink housing maximizes heat dissipating airflow
Easy setup: connect the included Thunderbolt 3 cable and connect to your network
Covered: 1-year OWC Limited Warranty
OWC Thunderbolt 3 10G Ethernet Adapter 
MariaDB Platform X5 Adds New Distributed SQL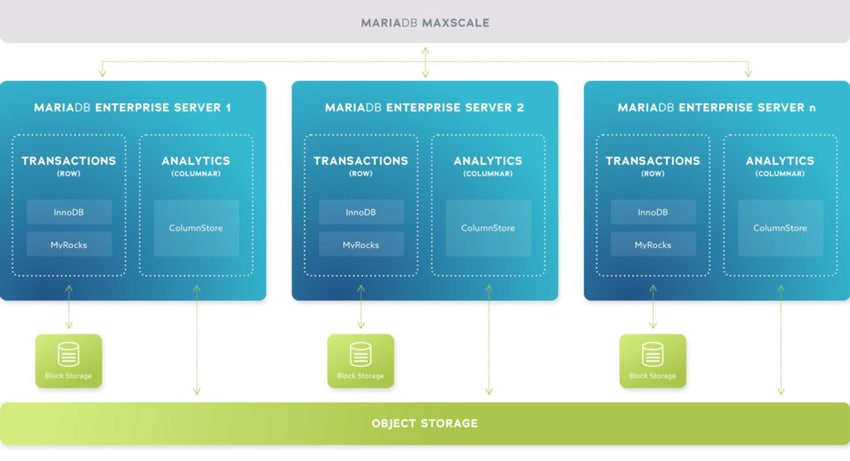 MariaDB Corp. announced that MariaDB Platform X5 is now generally available. Features include:
Xpand for distributed SQL: New to MariaDB Platform X5 is the Xpand smart engine based on a distributed SQL architecture. MariaDB Platform with Xpand delivers the ultimate flexibility for elastic scale out and high availability with the ability to distribute the entire database or only select tables. This fine-tuned flexibility allows companies to start small and expand to any scale when needed. With Xpand enabled, MariaDB Platform is capable of executing millions of transactions per second.
InnoDB refresh: InnoDB, the default engine used in MariaDB Platform for transactions, receives a significant refresh for improved performance. Key tuning parameters like redo log size and the number of purge threads can now be changed at runtime without requiring a restart.
ColumnStore improvements: In addition to optimizations for performance and improvements in collation, implementation of an API for cluster management simplifies massive parallel processing (MPP) and high availability (HA) deployments.
HA orchestration: MariaDB MaxScale has long been used for platform services such as query routing, read-write splitting and HA for multi-node transactional deployments. In this release, the role of HA orchestration was extended to analytical deployments leveraging the new ColumnStore APIs, delivering a more cohesive architecture that is simple to install and manage.
Security: Adds a new plugin for popular Hashicorp Vault to manage encryption keys outside of the database.
Apache Kafka and Redis integrations: MariaDB Platform X5 integrates with modern data infrastructure such as Kafka and Redis, publishing data to Kafka topics and caching query results in a Redis cluster. Customers benefit by boosting query performance for a better user experience, reducing database utilization to lower hardware costs, and replicating data to external systems to unlock new features and insights.