Veeam Software has acquired N2WS, a provider of cloud-native Enterprise backup and disaster recovery for Amazon Web Services (AWS). N2WS cloud backup solution for AWS workloads allows organizations to back up data and applications whenever they require along with near-instant recovery. Veeam believes that this acquisition will strengthen their position in Availability for any app, any data, across any cloud, and its ability to protect AWS deployments. N2WS (who had a previous strong partnership with Veeam) will operate as a standalone company, keeping its brand name; however, it will be labeled as "A Veeam Company."
Veeam Software has acquired N2WS, a provider of cloud-native Enterprise backup and disaster recovery for Amazon Web Services (AWS). N2WS cloud backup solution for AWS workloads allows organizations to back up data and applications whenever they require along with near-instant recovery. Veeam believes that this acquisition will strengthen their position in Availability for any app, any data, across any cloud, and its ability to protect AWS deployments. N2WS (who had a previous strong partnership with Veeam) will operate as a standalone company, keeping its brand name; however, it will be labeled as "A Veeam Company."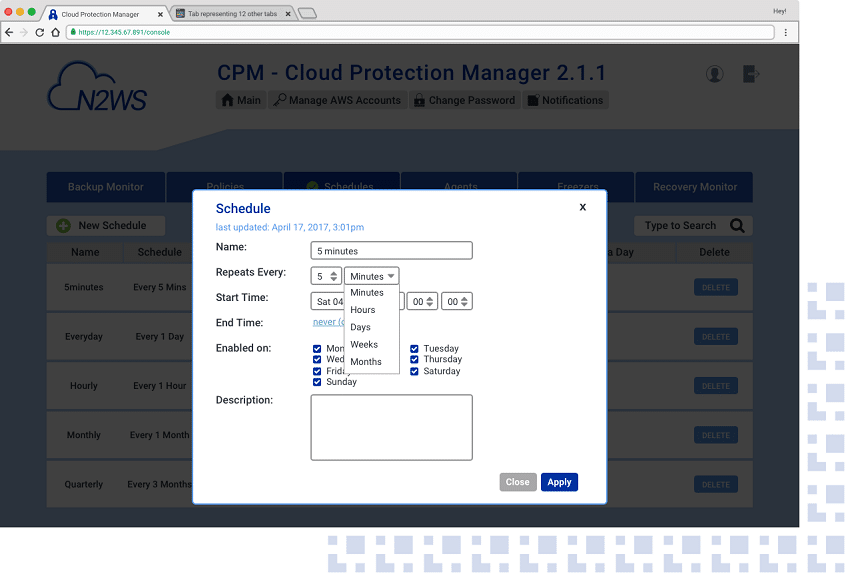 As Veeam continues to venture in the enterprise market, they will combine N2WS' data protection for AWS public cloud workloads to deliver solutions that enable businesses to run more workloads in the public cloud and benefit from the accompanying cost savings.
In an all-cash deal worth $42.5M, Veeam indicates this acquisition will allow for the following other benefits:
Veeam will have access to N2WS technology and research & development to integrate data protection for AWS workloads into the Veeam Availability Platform;
N2WS will have access to Veeam's R&D as well along with its vast experience delivering data protection for virtual and now physical environments; N2WS will also have access to Veeam's vast ecosystem of alliances and partners, including nearly 55,000 resellers and 18,000 Veeam Cloud Service Providers;
Existing Veeam customers will benefit from a soon-to-be-launched package of special offers and incentives for Cloud Protection Manager from N2WS.
N2WS will continue to operate as an independent company and main offices in West Palm Beach, Florida, USA, Haifa, Israel and Edinburgh, UK will also remain intact. Moreover, Jason Judge will continue to lead N2WS as CEO and all other teams will be untouched.
Sign up for the StorageReview newsletter
Advertisement