This week's News Bits we look at a number of small announcements, small in terms of the content, not the impact they have. NAKIVO releases Backup & Replication v10.1. Retrospect Announces Retrospect Backup 17.5. OWC Introduces Mercury Pro LTO. Cisco Intersight is now integrated with Hitachi Storage
This week's News Bits we look at a number of small announcements, small in terms of the content, not the impact they have. NAKIVO releases Backup & Replication v10.1. Retrospect Announces Retrospect Backup 17.5. OWC Introduces Mercury Pro LTO. Cisco Intersight is now integrated with Hitachi Storage
NAKIVO Releases Backup & Replication v10.1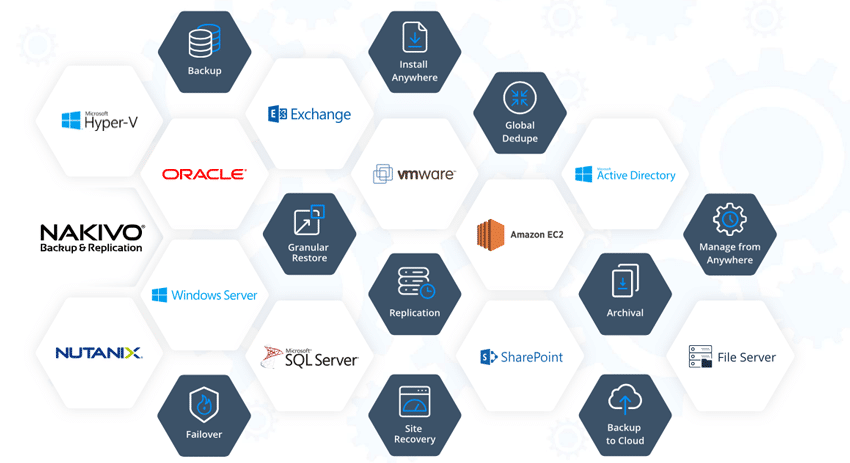 NAKIVO has released a 10.1 version of its popular Backup & Replication. The newest version expands the scope of Backup for Microsoft 365 with support for OneDrive for Business and introduces integration with HPE StoreOnce Catalyst. Microsoft 365 is widely used in several if not most businesses. Adding OneDrive for Business Backup, NAKIVO customers can:
Perform incremental backups of OneDrive for Business data
Recover OneDrive files and folders back to the original OneDrive or other authorized user accounts
Search and browse OneDrive backups for specific files and folders for quicker recovery times
Protect thousands of users in a single software deployment
Retrospect Announces Retrospect Backup 17.5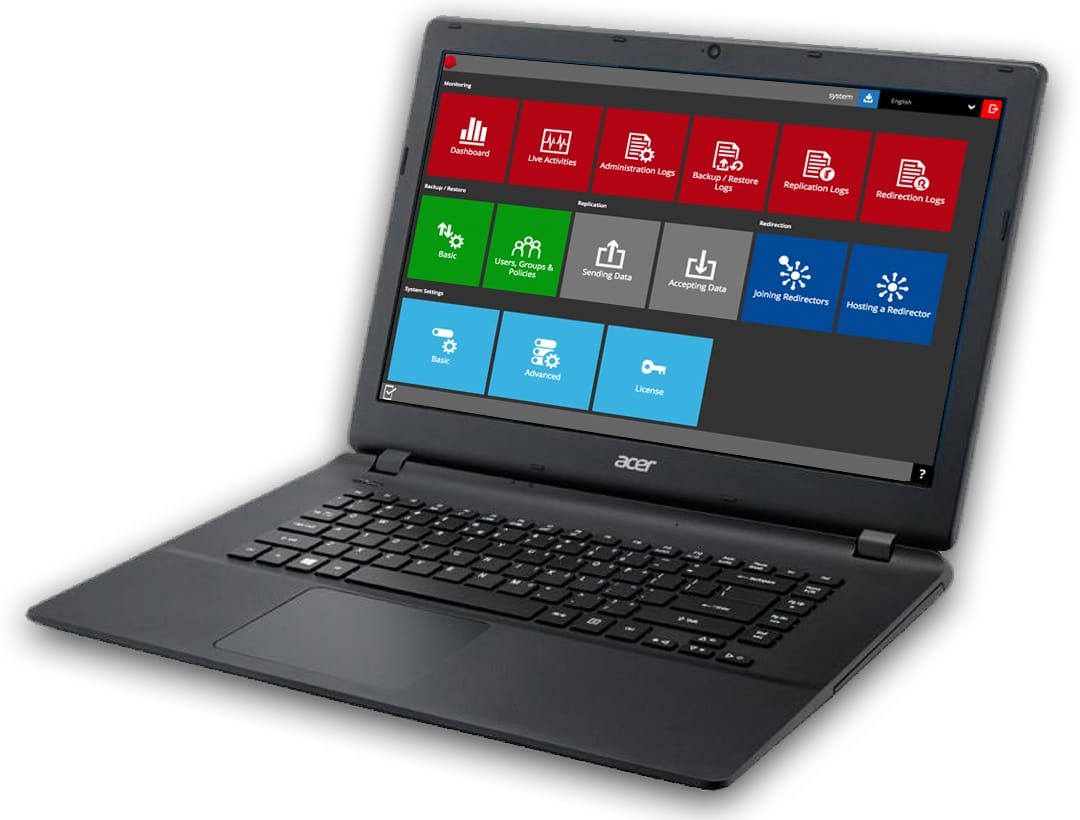 In other backup news, the StorCentric company, Retrospect, announced the generally availability of Retrospect Backup 17.5. New features include:
Amazon S3 Virtual-Host Path Support: Retrospect 17.5 is now certified for Amazon S3's new bucket URL style, requiring virtual-host paths as of September 30, 2020. Retrospect continues to support Amazon S3's original path-style URLs without any additional configuration. Existing customers do not need to update their settings.
Cloud Certifications: Retrospect 17.5 is now certified for Alibaba Cloud, Webair, and Backblaze B2's S3 API.
macOS Big Sur Support: Retrospect 17.5 is now certified for Apple's latest macOS version: Big Sur, due out soon.
Apple Silicon Support: Retrospect 17.5 is now certified for Apple Silicon, the new chipset from Apple.
Improved Performance: Retrospect Management Console is now significantly faster and can handle larger Retrospect instances, making it the easiest way to monitor and manage a large backup infrastructure.
OWC Introduces Mercury Pro LTO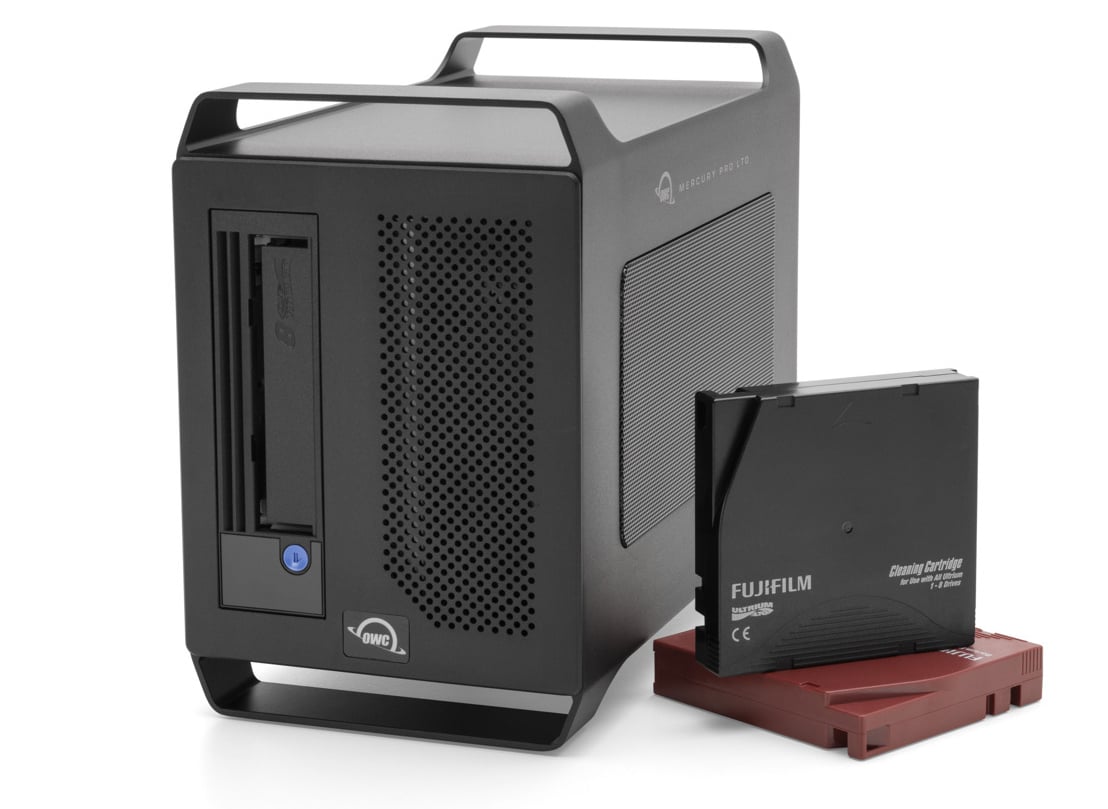 OWC released its new Mercury Pro LTO for those that work in M&E to easily archive right from their Mac or PC. As the name implies, the Mercury Pro LTO uses LTO tape for storage that allows files to be dragged and dropped via a Thunderbolt 3 connection to archive. Highlights include:
Store more: up to 12TB native/30TB1 compressed storage capacity per tape cartridge
Flexible: built-in IBM-LTO-8 Ultrium Drive reads and writes LTO-8 and LTO-7 tapes
Store longer: up to 30-year tape longevity
Instant ROI: Lowest cost storage format; as low as $0.02/GB and up to 50x less costly than online storage
LTFS compatible: archive files/folders with drag and drop ease
Simple interface: mount, format, and backup to an LTO tape and hard drive simultaneously via included myLTO app, a $299 value
Secure: supports AES 256-bit encryption for sensitive data
Compliance ready: supports WORM cartridges required by legal/regulatory record keeping
Fast tape creation: up to 360MB/s native/900MB/s1 compressed transfer rates
Configurable drive bay: add an optional 2.5/3.5-inch HDD or SSD for up to 16TB 'staging' capacity
Expansive: second Thunderbolt 3 port for adding up to five additional Thunderbolt devices or your choice of a USB-C or DisplayPort device
See more: DisplayPort 1.4 for connecting up to an 8K display2
Charge while working: 85W of notebook charging
Transportable: Compact form factor with built-in handles for moving between set and studio
Complete: Includes LTO-8 12TB data tape, cleaning cartridge, and Thunderbolt cable
Worry-free: up to 5 Year OWC Limited Warranty with lifetime US-based support
OWC Mercury Pro LTO at Macsales
Cisco Intersight Now Integrated With Hitachi Storage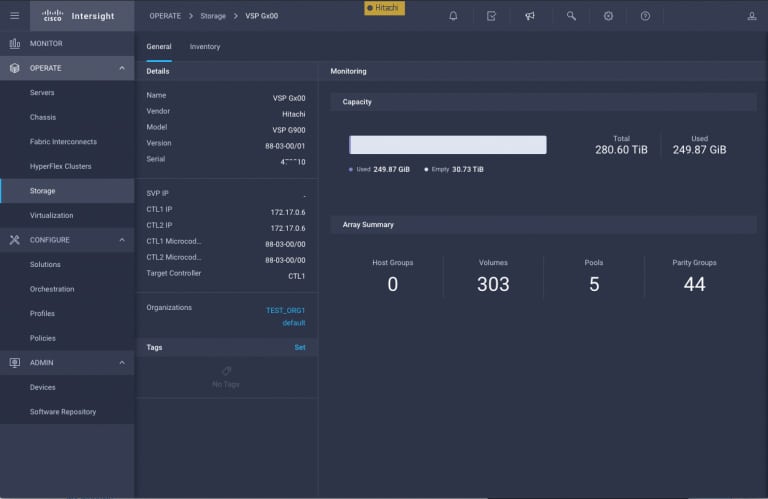 Cisco announced that its SaaS management platform, Intersight, is now integrated with Hitachi storage. The two companies announced that this integration extends their customers' capability to view Hitachi storage inventory details and storage dashboard widgets across cloud infrastructure including UCS, HyperFlex, virtualization, and storage domains. Cisco promises more Intersight extensions and integrations in the near future.