This week's News Bits we look at a number of small announcements, small in terms of the content, not the impact they have. Zadara adds All-Flash Arrays. SolarWinds releases Data Performance Analyzer 12.0. Kaminario sets financial record. WD releases 96-Layer UFS 2.1 embedded flash drive. Arcserve launches Business Continuity Cloud. Supermicro announces Open SDN Platform for 5G. Riverbed updates SteelCentral. Synology announces Mesh Router and Active Backup.
This week's News Bits we look at a number of small announcements, small in terms of the content, not the impact they have. Zadara adds All-Flash Arrays. SolarWinds releases Data Performance Analyzer 12.0. Kaminario sets financial record. WD releases 96-Layer UFS 2.1 embedded flash drive. Arcserve launches Business Continuity Cloud. Supermicro announces Open SDN Platform for 5G. Riverbed updates SteelCentral. Synology announces Mesh Router and Active Backup.
Zadara Adds All-Flash Arrays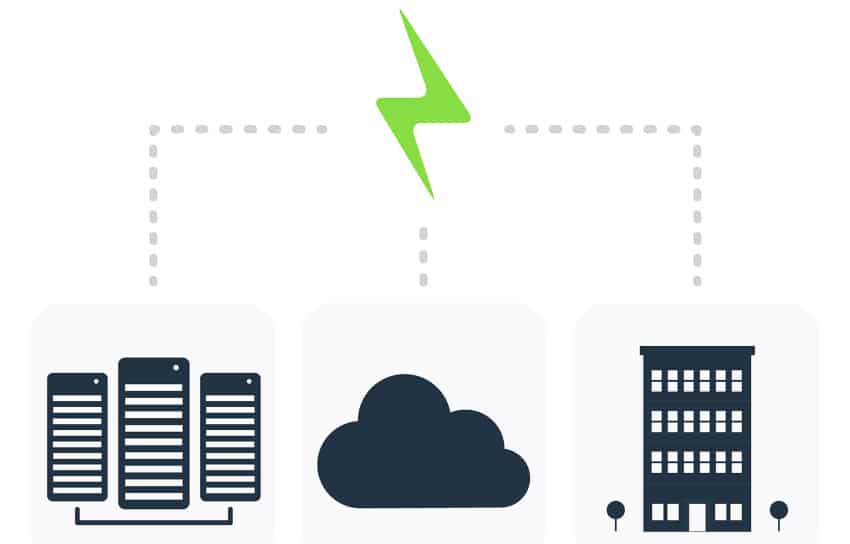 Zadara has made a handful of enhancements to its Storage-as-a-Service model, including all-flash arrays. Other enhancements include:
Security enhancements for increased peace of mind: Zadara has introduced a number of enhanced security features in order to keep its customers' critical data safe in the face of increasingly sophisticated threats. These include dual-factor authentication and integrated McAfee anti-virus protection. In addition, encryption is now available for object storage and supported at the container level.
Troubleshooting: Zadara customers can now take advantage of a new performance monitoring tool which allows them to check and monitor the behavior of each element that can affect overall storage performance. This helps them to locate potential bottlenecks and troubleshoot performance issues before they affect the end-users.
Erasure coding for higher reliability: Zadara Object Storage now supports erasure coding that provides protection from double failures at 66% capacity utilization.
Improved management portal for increased manageability: The next generation of Zadara's offering also includes key enhancements to its web-based management portal, all aimed at improving manageability. These include a new dashboard providing an immediate overview of storage health, capacity and performance. A complementary provisioning portal provides further insights into storage usage and efficiency.
SolarWinds Releases Data Performance Analyzer 12.0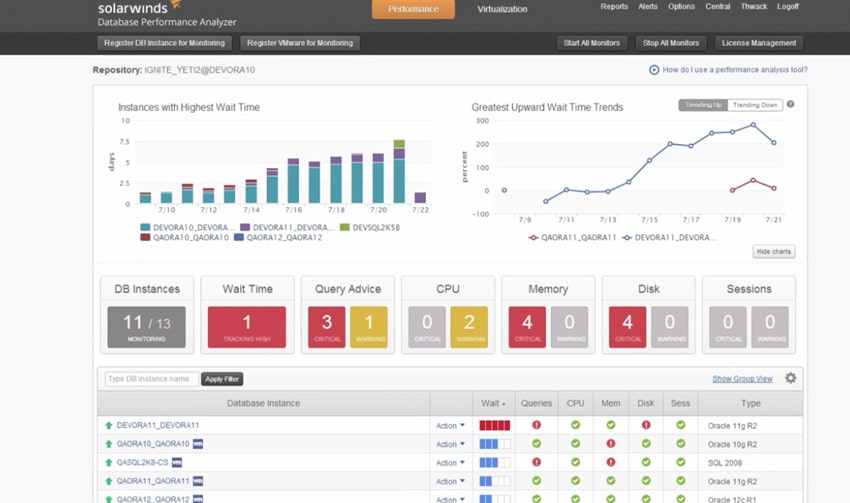 SolarWinds announced that its Database Performance Analyzer 12.0 is now available. The latest features include:
Table Tuning Advisor: The Table Tuning Advisor feature is designed to provide a solution to one of the most challenging aspects of database management: indexing. SolarWinds DPA Table Tuning Advisor helps identify and validate index opportunities by monitoring workload usage patterns and then making recommendations to help optimize inefficiencies.
Query Performance Analyzer: Query Performance Analyzer assists users in pinpointing the root cause of query slowness through an improved one-click navigation. Granular query profile data is intelligently displayed in one location, which can reduce the amount of time spent sourcing and correlating information.
SolarWinds Data Performance Analyzer
Kaminario Sets Financial Record

Kaminario is happy to announced that it has seen its software business grow over 55% during the first nine months of 2018. The company operated with a positive cash flow for the last quarter. And Kaninario announced that it received a strategic investment from Western Digital Capital, the strategic investment fund of Western Digital Corp.
WD Releases 96-Layer UFS 2.1 Embedded Flash Drive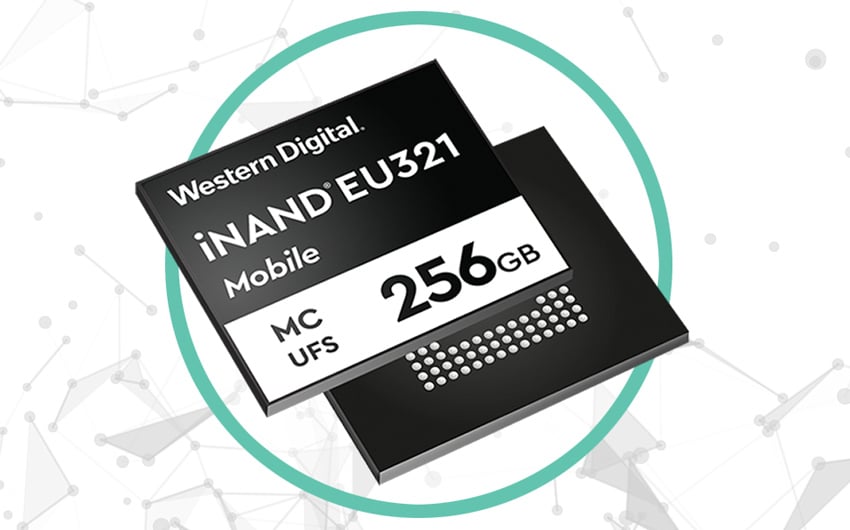 Western Digital Corp announced a 96-Layer 3D NAND UFS 2.1 embedded flash drive, an industry first. The Western Digital iNAND MC EU321 is designed for AI, AR, multi-camera high-res photography, 4K video capture, and other demanding applications for high-end mobile and compute devices. Features include:
Western Digital's 96-layer 3D NAND technology
Western Digital's iNAND SmartSLC 5.1 architecture
Advanced UFS 2.1 interface technologies
Sequential write performance speeds up to 550MB/s
Up to 256GB capacities
WD/SanDisk Mobile OEM Solutions
Arcserve Launches Business Continuity Cloud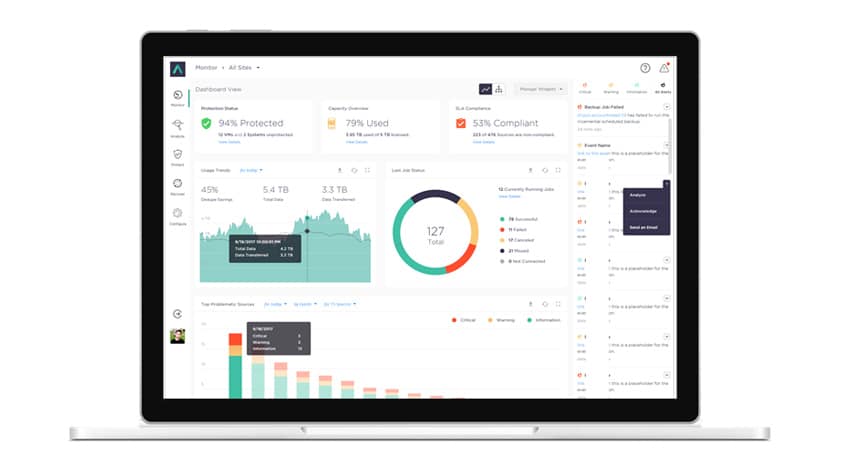 Arcservce launched its Business Continuity Cloud that it states will allow customers to fully integrate all data protection processes under one cloud-based console. Other features include:
Provides a consumer-grade user experience: Capabilities spanning the data protection lifecycle are accessible through a customizable, cloud-based web console. Most tasks are implemented in three clicks or less.
Eliminates data loss and extended downtime: Supports near-zero RTOs and RPOs with high availability, minutes with virtual standby and instant VM, hours with bare metal restore, and granular recovery and quick discovery for compliance.
Shifts the economic profile: Fully-integrated technologies reduce time and money spent on IT management by up to 50 percent.
Simplifies protecting modern IT infrastructures: Safeguards modern infrastructures, including those with x86, non-x86, SaaS and IaaS. Multi-cloud and cross-cloud data protection support organizations planning to, or are currently in the process of implementing a cloud platform for backup or disaster recovery.
Arcservce Business Continuity Cloud
Supermicro Announces Open SDN Platform For 5G

Supermicro announced a new 1U, 36-port networking platform designed for 5G software-defined networking applications. This edge server supports Intel Xeon Scalable processors and Intel Xeon D processors, comes with up to 512GB of DDR4, 2400MHz memory, and supports integrated Intel QuickAssist Technology. When the market moves onto 5G, Supermicro will help companies be ready for the move.
Riverbed Updates SteelCentral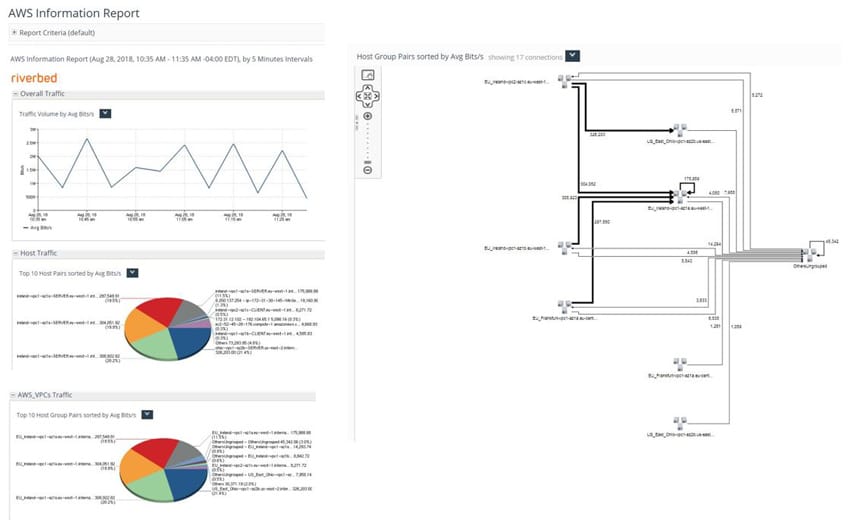 Riverbed announced that it has updated its Digital Experience Management (DEM) solution Riverbed SteelCentral. New enhancements include:
Packet visibility in the cloud – the new release of an AppResponse Cloud solution collects and analyzes packet information for Amazon Web Services (AWS) deployments.
Flow visibility in the cloud – SteelCentral NetProfiler's capabilities extended to monitor flow across cloud environments and between the cloud and the enterprise.
App visibility for today's cloud native apps – introduction of AppInternals integrations with Kubernetes, Pivotal Cloud Foundry and Red Hat OpenShift to help companies maintain visibility as applications are developed and implemented in the cloud, and manage the complexity of the modern multi-stack app ecosystem.
Synology Announces Mesh Router & Active Backup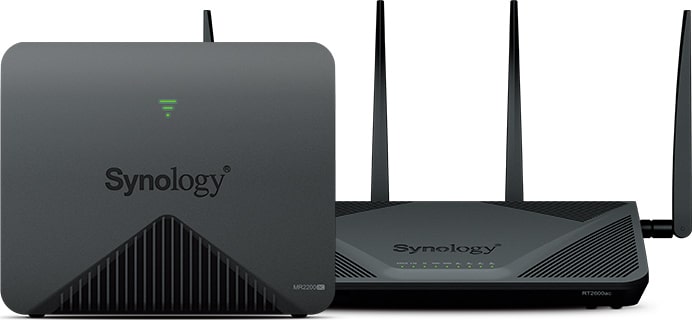 Synology announced its first mesh WiFi router, the MR2200ac, as well as an updated Synology Router Manager (SRM) 1.2. Key features include:
Easy setup: Select which MR2200ac you want to add from a browser or the DS router mobile app, and watch as the network automatically self-configures and self-optimizes before you.
A single Wi-Fi dashboard: See the status of all Wi-Fi points and wireless devices, while a beautiful network map visualizes how those Wi-Fi points are interconnected. Advanced guest Wi-Fi options are also available.
Works with Synology RT2600ac: Allows offices to extend the coverage of RT2600ac even farther and make the most of the powerful hardware.
Create a kid-friendly online world: Set up user profiles, decide when and for how many hours they can use the Internet, and protect them from adult-only content with web filters and SafeSearch.
Network profiles for family gadgets and IoT devices: Anything connecting to your local or guest network in the future follows the policy you decided, and all abnormal activities are carefully stopped and logged.
Next-generation Wi-Fi security with WPA3: MR2200ac is one of the very first routers to be certified by WPA3, the newly-announced Wi-Fi security standard. With new options including WPA3-Personal, WPA3-Enterprise and Enhanced Open, MR2200ac equips home, business, and public Wi-Fi networks with the latest defenses against snooping and other attacks.
The company also released its new Active Backup for Business. Features include:
Protect hundreds of personal computers and servers: With the Active Backup, users can protect the data from multiple Windows PC and Windows Server devices from a centralized dashboard.
Protect virtual machines: Data from virtual machines running on VMware vSphere will be protected without requiring the installation of guest agents.
Enhance backup efficiency with global deduplication and Changed Block Tracking: Active Backup for Business optimizes storage usage by deduplicating data across devices, platforms, and historical versions. The Changed Block Tracking (CBT) feature performs incremental backups to reduce required time, bandwidth, and storage usage when backing up devices to the Synology NAS.
Fast restoration for Windows: IT admins and employees can easily recover files using the self-service, single file restoration. The latest version of Active Backup for Business also supports bare-metal restoration for Windows PC and Windows Server.
Flexible restoration for VMware: When virtual machine restoration is necessary, users can recover single files, restore the full virtual machine to a physical host, or keep data on the Synology NAS and instantly run the virtual machine on a separate VMware host.