The LaCie Rugged SSD is a high-performance drive from the company's family of portable storage solutions, highlighted by compact and ultra-durable builds. The Rugged SSD is meant for professionals who work in the field and need protection against the elements, bumps and bruises, and constant handling. The SSD is a performance-driven model, as it is outfitted with a Seagate FireCuda NVMe SSD in capacities ranging from 500GB to 2TB. LaCie quotes their portable SSD with potential read speeds reaching 1GB/s
The LaCie Rugged SSD is a high-performance drive from the company's family of portable storage solutions, highlighted by compact and ultra-durable builds. The Rugged SSD is meant for professionals who work in the field and need protection against the elements, bumps and bruises, and constant handling. The SSD is a performance-driven model, as it is outfitted with a Seagate FireCuda NVMe SSD in capacities ranging from 500GB to 2TB. LaCie quotes their portable SSD with potential read speeds reaching 1GB/s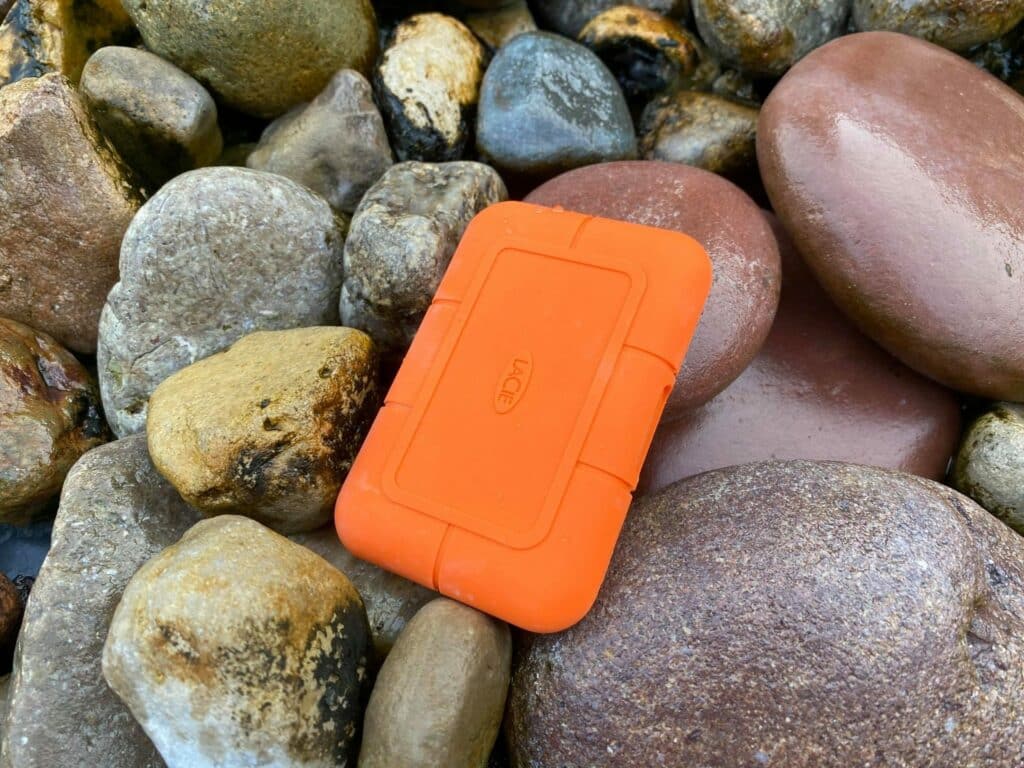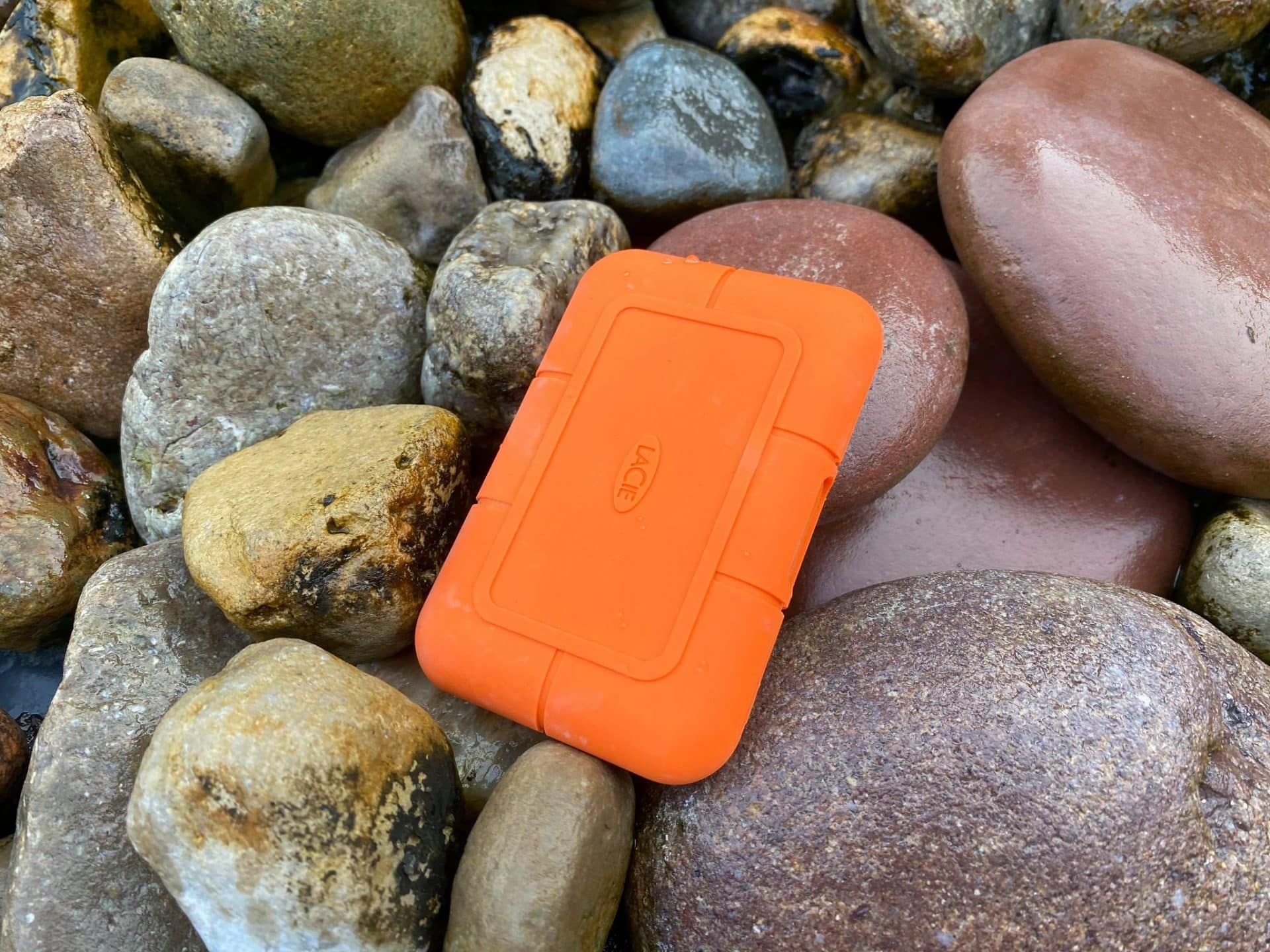 The LaCie Rugged SSD is also rated IP67, which uses a dust tight enclosure to prevent the elements from entering the enclosure. It also means that the drive is resistant to being crushed, drops up to 3M, rain, and can be immersed in water for up to 1 minute in certain conditions and pressure levels.
Backed by a generous 5-year warranty, the drive also includes the company's Rescue Data Recovery Services. Though the Rugged line is one of the best portable drives when it comes to reliability, there are still many things that can result in loss of data. For example, you might delete files by a mistake, get infected by viruses or damaging malware, sudden power surges may occur, and severe water damage is always a possibility. With the LaCie Data Recovery Plan, you have 5 years peace-of-mind that damaged or lost data will be recoverable, with the company citing a "90% success rate".  Those are pretty good odds should you be in a situation that requires these services.
The LaCie Rugged SSD currently goes for roughly $150 (500GB), $250 (1TB), and $450 (2TB) as of the publication of this review. We will be looking at the 1TB model for this review
LaCie Rugged SSD Specifications
Models

LaCie Rugged SSD 2TB – STHR2000800
LaCie Rugged SSD 1TB – STHR1000800
LaCie Rugged SSD 500GB – 

STHR500800

Capacities
500GB, 1TB, 2TB
SSD Type
NVMe SSD
Interface
USB 3.1 Gen 2
Max speeds
1,050MB/s Read
Drop resistance
Up to 3m
Software

LaCie Toolkit Software Suite
One-month complimentary membership to Adobe Creative Cloud All Apps Plan for access to awesome photo and video editing apps

Warranty
Five-year limited warranty and Rescue Data Recovery Services
plan
LaCie Rugged SSD Design and build
Like all models from the durable storage line, the LaCie Rugged SSD features the iconic orange rubber sleeve, which completely encloses the drive. This gives it one of the most protective builds you'll see, making it perfect for those who need a solution that can withstand bumps and the elements, as well as those who enjoy just tossing their drive into a bag. One of our staffer's dog got a hold of the Rugged, and it survived with just a few superficial tooth marks. It may not be completely dog-proof (what is??), but it's close as you can get with a portable drive.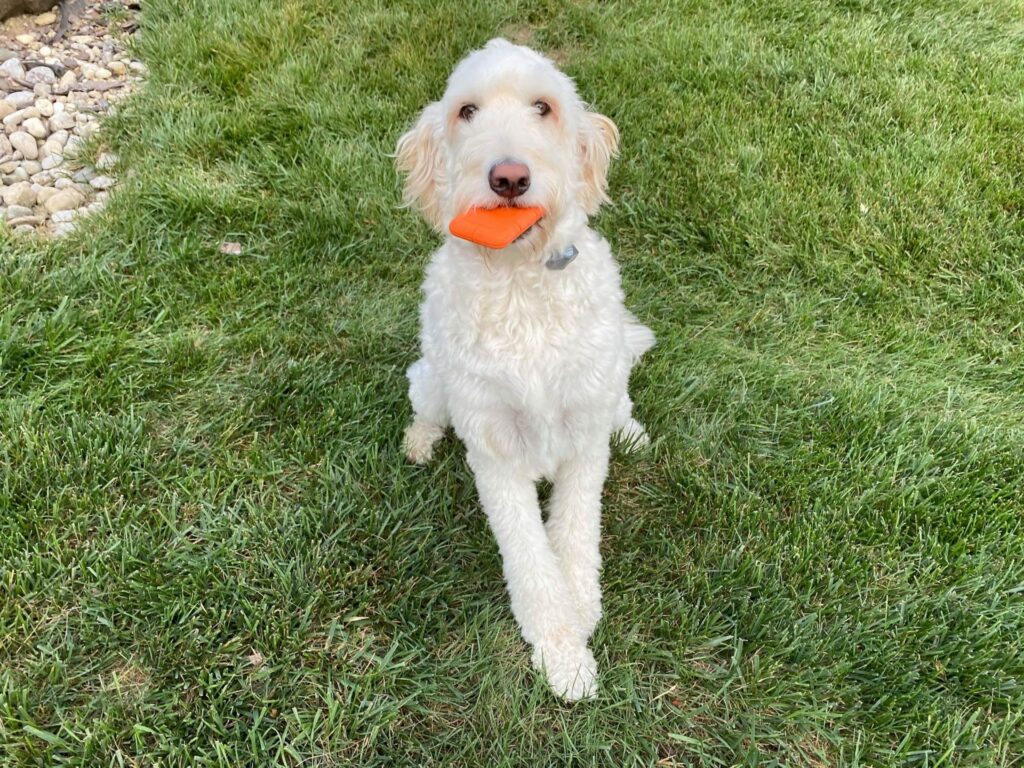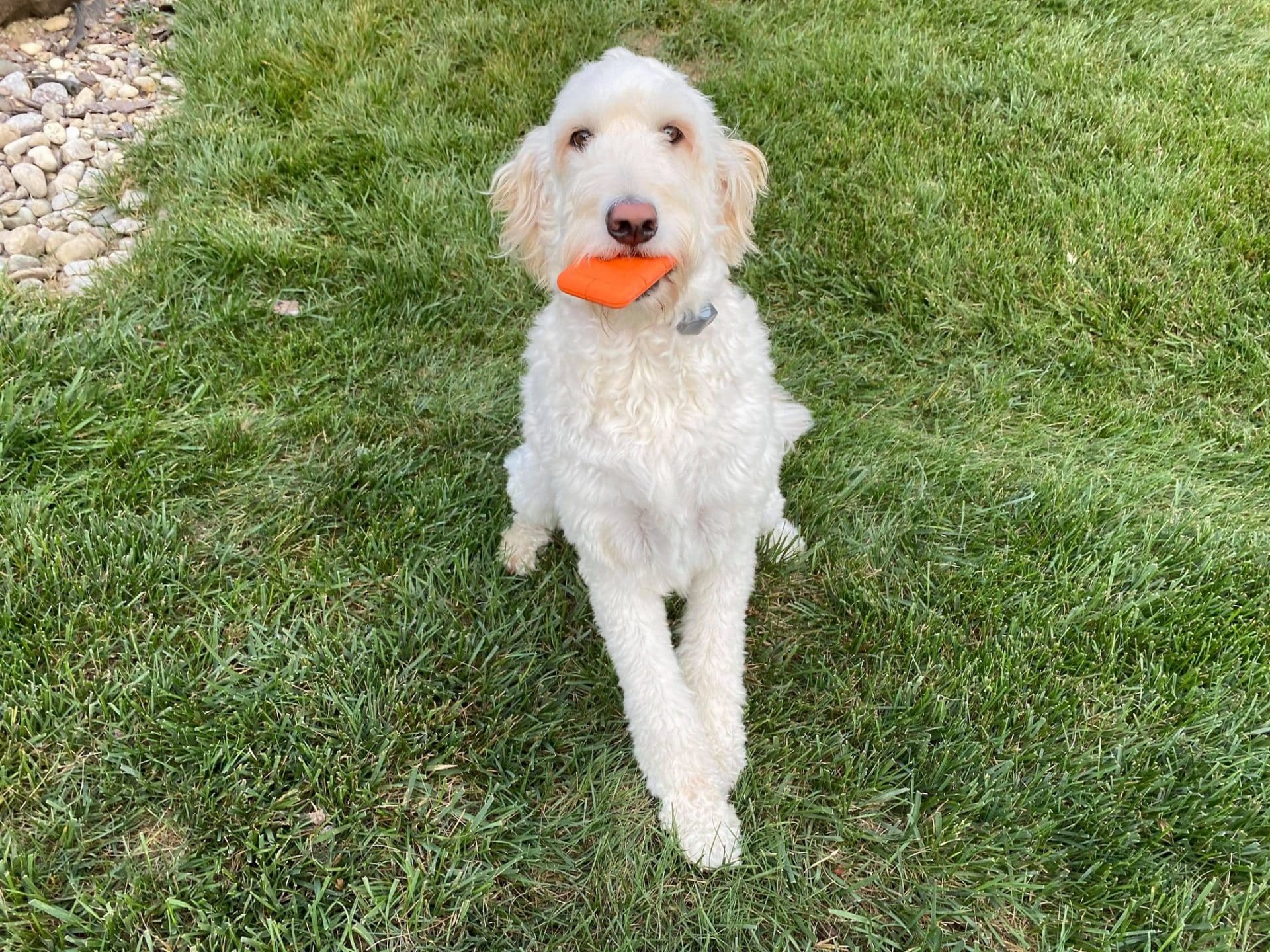 The LaCie Rugged is surprisingly compact, and can easily fit into the palm of a hand as well as larger-sized pockets.
On the side of the Rugged SSD is the USB-C port. It also comes bundled with two thick cables: a USB 3.1 (USB-C) cable (which has the potential deliver up transfer rates up to 10Gb/s) and a USB-C–to–USB Type A cable (which allows it to connect to traditional USB ports).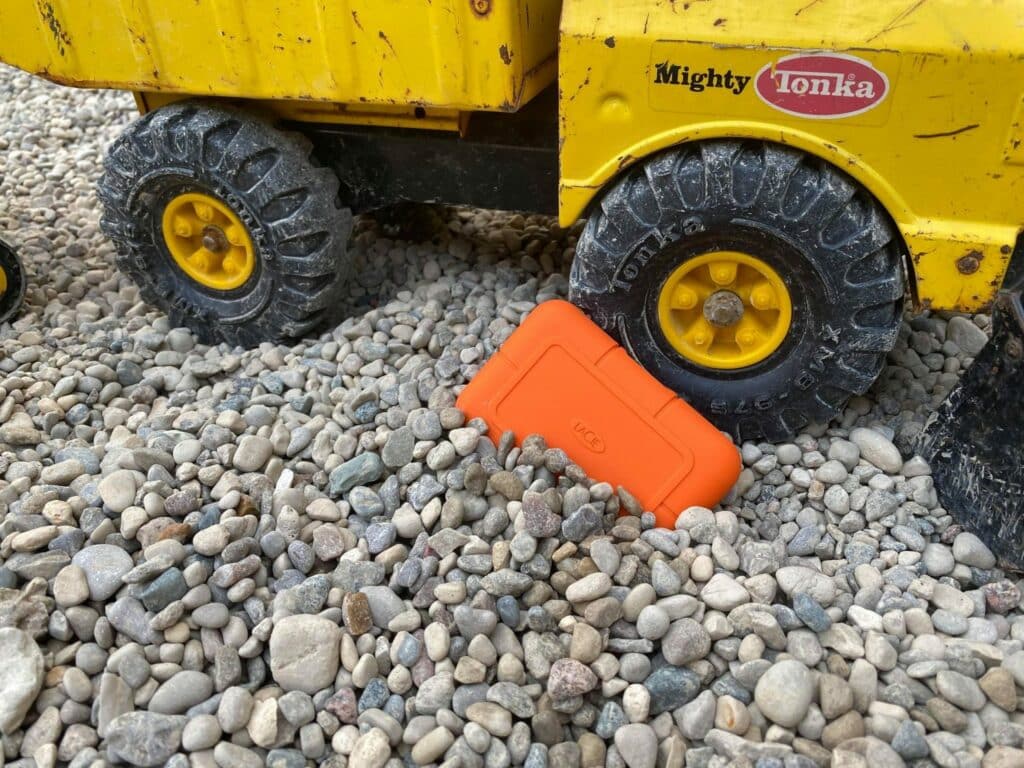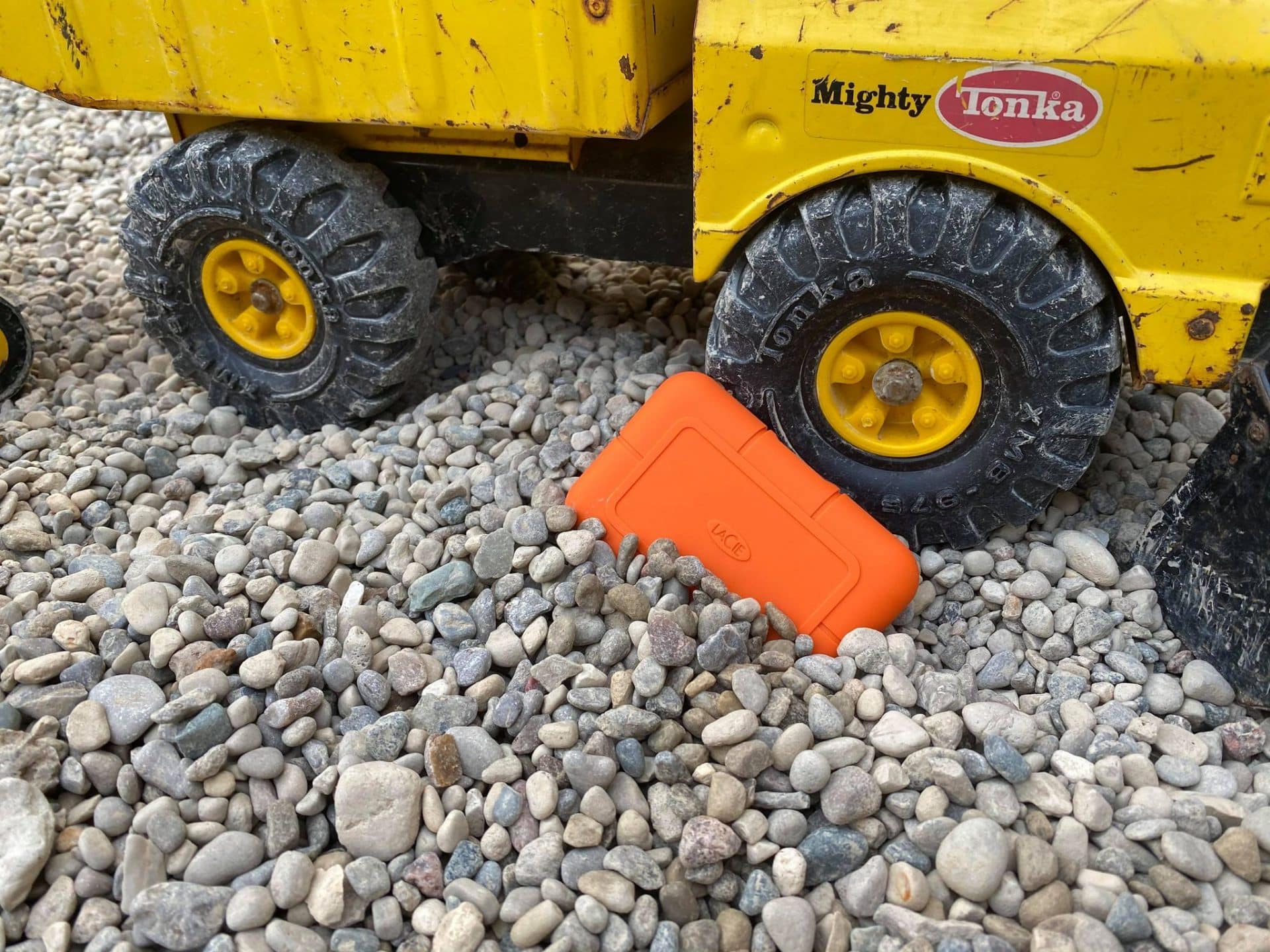 LaCie Rugged SSD Performance
To gauge the performance of the LaCie Rugged SSD, we tested the portable drive using the BlackMagic software on a gen-1 MacBook Air and IOMeter on a Lenovo ThinkCentre M90n Nano.
In BlackMagic, the LaCie Rugged SSD recorded 913.6MB/s read and 882.7MB/s write.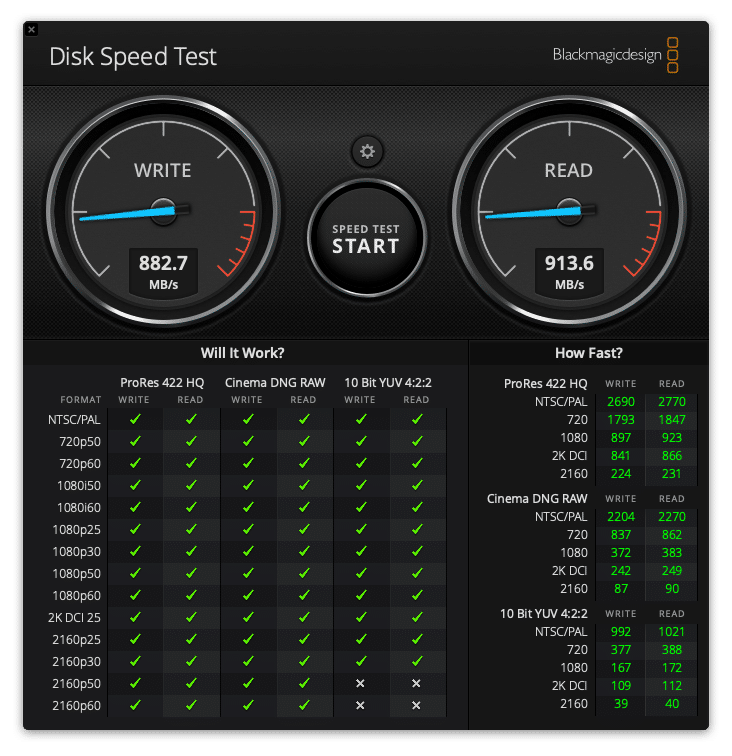 With IOMeter, we first looked at 2MB sequential with both 1 and 4 thread, the latter which is a higher load that pushes the drive further. For 1 thread, the LaCie Rugged SSD recorded 790.8MB/s read and 759.3MB/s write in sequential transfer speeds, while random performance saw 603.1MB/s read and 777.6MB/s write. For Random 4K, the LaCie SSD hit read speeds of 6,631 IOPS and writes speeds of 19,758 IOPS.
Looking at a 4-thread workload, the Rugged recorded 908.1MB/s read and 947.7MB/s write in 2MB sequential test, while 2MB random showed speeds of 828.2MB/s read and writes of 947.1MB/s. In random 4K performance, the Rugged recorded 26,558 IOPS read and 39,934IOPS write.
Conclusion
The LaCie Rugged SSD is yet another great addition to the premium line of durable, portable drives. With capacities up to 2TB, the Rugged features multi-device compatibility (it comes bundled with a USB-C–to–USB Type A cable cord), great performance at just a shade under 1GB/s in transfer speeds, and ultra-durability, the latter which features drop, shock, water and dust resistance. This is a solution perfect for those who expect their storage device to go through the gauntlet.
The LaCie Rugged SSD also showed some great performance during our tests. First up was the BlackMagic, where it recorded 913.6MB/s read and 882.7MB/s write, while 2MB sequential (1 thread) managed to hit 790.8MB/s read and 759.3MB/s write and 2MB random showed saw 603.1MB/s read and 777.6MB/s write. With a 4-thread workload (which pushes the drive a bit more), we saw even better performance. Here, it was able to reach 908.1MB/s read and 947.7MB/s write for 2MB sequential transfer speeds, and 828.2MB/s read and 947.1MB/s write for 2MB random.
It's hard not to recommend a LaCie Rugged drive. Like all models from this line, the SSD version offers consumers and professionals a unique solution in the portable storage market. It's bright orange rubber-shell makes it a great SSD for those needing an ultra-durable solution that protects against falls, shocks, elements and dogs. Coupling this with its speedy NVMe performance makes the LaCie Rugged SSD a complete package.
Engage with StorageReview
Newsletter | YouTube | Podcast iTunes/Spotify | Instagram | Twitter | Facebook | RSS Feed